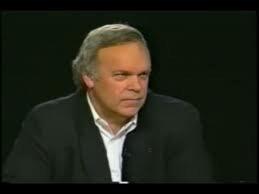 Now that Robert Parker California Wine Reviews cease to exist as he stops reviewing California Wine, what happens next? That is the million dollar question being asked by winemakers, merchants and collectors.
In a stunning development announced in The Wine Cellar Insider Saturday, February 5, after more than 4 years of writing for The Wine Advocate, Antonio Galloni took over the responsibility of reviewing California wines from Robert Parker.  Bob will continue covering Bordeaux wine, wines from the Rhone valley and older vintages of California wines. www.thewinecellarinsider.com/?p=12458 
According to Robert Parker, this will allow him to add a third trip to Bordeaux each year, awarding him the time to focus on tasting and reviewing older vintages of Bordeaux wine from both The Right Bank and The Left Bank.
It's interesting to note, Bob is leaving on a high note for California wine.  Bob described 2007 as "a reference point" vintage for Cabernet Sauvignon. 2008 appears to be a mixed year.
Is The Wine Advocate for sale? 
Rumors have run rampant on the Internet that Robert Parker was in discussion to sell The Wine Advocate to Antonio Galloni.  Is this true? In a post on his website this morning, Parker responded to rumors saying, "For at least 12-15 years, I have had many offers to purchase TWA as it is a small, but very successful business… from venture capital firms to syndicates of investors…I have entertained them all, and rejected them all." 
Without Robert Parker, what happens with the California wine market?
Retailers with 2007 should be able to sell everything that received good scores from Bob. That's current vintage. Collectors hunger for something new to place in their cellars. Merchants holding back stocks of California wine could have reason to worry.  Without Parker's enthusiastic prose, it's possible consumers will lose interest in paying record sums for high-end California wines. If collectors lose interest in current vintages, they could stop seeking back vintages, which would depress the market.  Wineries that earned high scores in the past could be afraid.  High prices are supported by high scores and demand.  If their wines don't continue earning similar scores, consumers will stop paying high prices and the wines will fall out of favor.  Things change faster than we realize. Remember the 80's? Many of the most collectible wines from that decade are no longer in favor. Grace Family, Mayacamas, Caymus, Stags Leap, Heitz, Montebello, Diamond Creek and other wineries that were on the tip of everyone's tongue,  do not hold the same fascination for most wine consumers today.
Was Parker good for the development of California wines?
Robert Parker was the best thing to happen to California wine. Not only are the wines being produced in the Golden State better than ever, there are more producers making better wine in a wider variety of styles than at any time in the history of California wine. Of course a small number of outstanding wines were produced in California in the 50's, 60's 70's, and 80's. Recent tastings of Charles Krug from the 40's and 50's proved California produces wines that age and evolve. But when you think about it, how many great producers were making stellar wines before Parker?  My opinion is, on a sheer numbers basis, there are more wineries making better wine today, from wider diversities of terroir, than at any time in the history of California.  This is not to say we like all the wines that received high scores. We don't.  Some of the wines have felt hot, jammy and over oaked. But it's wrong to judge multiple regions based on a few wines.  Other wines have offered intense flavors, sensuous textures and purity. It's about the individual wine and the taster.
Does all the credit for the regions success belong to Robert Parker? Of course not.  It all started in the early 1970's, thanks to Parducci. It was their 1970 Cabernet Sauvignon that sold for a whopping $4 that inspired Bob to dedicate the next 4 decades to discovering what California had to offer. His constant, enthusiastic championing of the region kept it front and center, allowing it to grow, develop and find a marketplace. According to Parker, his biggest contribution to the success of California wines was in pushing wineries towards  making more wines from single vineyard sources.
Today, many of the California wines earning high scores are produced from ripe fruit in a rich, opulent, forward style. That is not the only style of wine being produced. A myriad of wines with higher acidity and lower alcohol levels are being made all over the state. Just because some styles of wine don't earn high scores, does not mean they are not being made.
It's fashionable for some people to claim Robert Parker or other critics dictate taste. I don't see it that way.  Consumers make up their minds after tasting a wine.  People make those comments because others enjoy wines in a style they do not find value in.  It is a misconception to think consumers that prefer some types of wine are sheep, while others who don't like that wine are the only people with taste.  Everyone can and does decide if they like a wine, or not, all on their own. Critics can lead people to a wine, but even Robert Parker cannot make them like it. 
Where does Antonio Galloni fit in and what  California wines will he recommend?
Nobody knows how Galloni will look at California wine, But that doesn't stop posters and wine lovers from discussing the issue.  Why should it?  It's interesting to speculate.  Across the Internet, people have been writing with glee: "Antonio won't like the same wines Bob did." "This is the end of 100 Pt wines."  "The death knell for wineries that previously earned high scores from Parker."
Others are convinced of the same results. But they are not shouting with joy. They are bemoaning the fact that their favorite wineries, which are known for producing rich, ripe, high alcohol, hedonistic styles will no longer be making wine in the same style that made them famous.  Some people contend wineries will change course and begin making wines in styles Galloni will favor.
Posters on Robert Parker's website asked Antonio about this issue.  He candidly responded writing, "I know people are worried about what my views might be, so let me share some of the tastings that have been most memorable. One was with Bart Araujo and his team, where I had the opportunity taste a number of wines in barrel, and then bottle. I also had a great tasting with Thomas Rivers Brown at Outpost, where we went through a number of Thomas' clients' wines from barrel, and finished with a Rivers Marie Pinot I thought was stunning. A few years back I moderated a seminar at the Jackson Hole Wine Auction with wines from Harlan, Shafer and Pride, which all showed great. I am convinced there are a number of great, yet still unknown stories unfolding in CA, and I look forward to writing about them."
Is that enough information for subscribers to get an idea of what Galloni thinks about California wines?  Or is there more?  Thanks to 4 years of writing for The Wine Advocate, and from notes Antonio published in his journal, "The Piedmont Report" prior to joining Parker, readers are familiar with his ability as a taster. Are his past efforts an indicator of what California wines Galloni will prefer? California is a different wine region than Italy.  Or is it? That depends on who you ask.
The wines of Tuscany, known as super Tuscans are produced from Bordeaux varietals.  Some of those wines are viewed as ripe and over the top by tasters with a more traditional palate.  If that's the case, (please note, this is a question, not an answer,) perhaps a look at some of the wines that recently earned high Galloni scores will guide people as to what they could expect from California wine reviews from Antonio.  
2007 Tignanello 95 Pts
2007 Solaia 97 Pts
2007 Masseto 96 Pts
2007 Galatrona 95+ Pts
2007 San Giusto A Rentennano La Ricolma 96 Pts
2007 Sassicaia 95 Pts
2007 Tua Rita  Redigaffi 95 Pts
2007 Tua Rita Syrah 96 Pts
It's too early to know what mark Galloni will make on California wine and The Wine Advocate. But it will be fun watching.  Antonio has a large pair of shoes to fill. We wish him the best of luck.
If you have comments on this article, or any of the issues raised in it, please feel free to post and share your views.