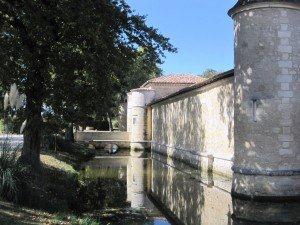 Chateau d'Issan Margaux, Bordeaux wine producer profile, with a history of the property, plus information on their wine making techniques and their terroir, along with wine tasting reviews and links.
Chateau d'Issan is one of the oldest properties in the Medoc as well as in all of Bordeaux. In the late 1400's the property was called Teobon. Jumping ahead a few centuries to the 17th century, the Bordeaux wine estate became the official possession of d'Essenault.
The nameused today is based on an early phonetic spelling of d'Essenault. d'Essenualt was a member of Parliament and a knight. He began an extensive program of rebuilding and redesigning the Bordeaux wine property. Eventually he built a new castle and continued his renovations until the French Revolution.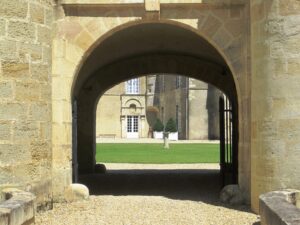 During the revolution, the entire Bordeaux wine property was confiscated and put under the administration of Gustave Roy. The famous chateau changed hands in 1914, just before the start of World War 1. The property suffered from massive neglect until it was purchased shortly after the conclusion of World War 2 in 1945. At that point, the Cruse family who still own the property today, took over d'Issan.
In 1998, Emmanuel Cruse took over the job of managing the property and the wine making. Chateau d'Issan remains one of the most picturesque estates in the area. With its moats, drawbridge and courtyard it looks like a beautiful castle out of a fairy tale.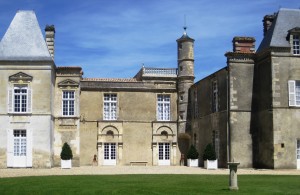 Vineyards/Wine Making
The 35 year old vines are planted on 52 hectares of gravel based soils The plantings consist of 62% Cabernet Sauvignon and 38% Merlot. They are planted to a dense 9,000 vines per hectare. This traditionally produced Bordeaux wine is fermented in stainless steel vats. The wine is aged in 50% new oak barrels. Production of the Grand Vin is slightly under 10,000 cases per year. The property also makes a second wine, Blason d'Issan.
Since 1998, the estate has been managed by Emmanuel Cruse. Cruse who earned dual degrees in law and oenology has slowly but surely turned d'Issan into a much more stronger winery. While the property remains traditional, Cruse modernized the estate with the addition of sorting tables and a new pneumatic press, along with a building to receive the grapes. The portion of new oak was also increased to a minimum of 50%. Most importantly, greater selection is now utilized with much more of the fruit going into the estates second wine. The wines have been steadily improving since 2000. In fact, 2009 is the most exciting vintage I have tasted from this property.