Domaine de Chevalier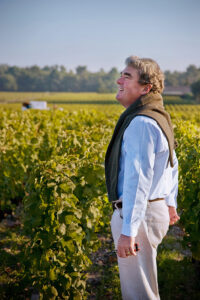 2010 Domaine de Chevalier Harvest report shows that in Pessac Leognan, they just finished the harvest for their white grapes, Tuesday, September 28, 2010 at 11:30 in the morning. OlivierBernard feels the 2010 white harvest can be compared with their 2009. "The white, now picked and fermented, show a splendid balance with power, intense aroma and big freshness. The very nice acidity (pH) will preserve the exceptional qualities for a long time." Bernard explained some of the work the estate needed to do over the 20 days it took to complete the picking. "We picked grain by grain. Each cluster was chosen made on their level of maturity only in the morning to preserve the brightness and freshness of the fruit." The analysis for the white shows the Sauvignon Blanc averages 13.8% and the Sémillon is 13%. When blended, the Domaine thinks the wine will come in around 13.5%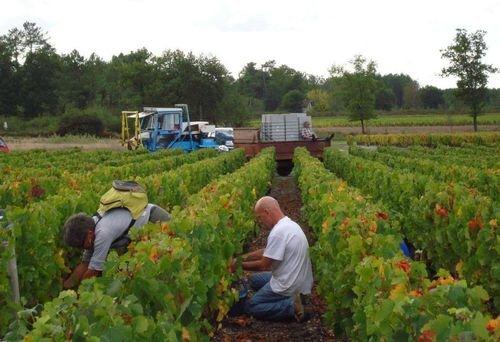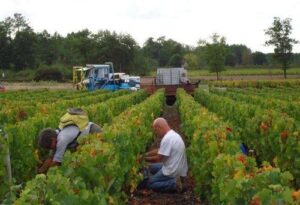 Domaine de Chevalier started picking their young merlot vines September 29. Within a week, they were harvesting their older parcels of merlot. The merlot harvest was completed October 9. Petit Verdot was expected to start being picked today. The cabernet sauvignon will begin in earnest, October 15 and it is expected to be completed by October 20.
We asked a very busy OlivierBernard if the 2010 Bordeaux wine harvest presented any unique problems for his team.
"2010 is a very late harvest for Domaine de Chevalier . This is because we are taking risks to pick at the top skin ripening."
How would you describe the conditions of the fruit you have been harvesting? "The reds have got a huge phenolic potential, high sugar and acidity. As for the white, the pH is super. We are still picking Merlot and next week forecast is extra with low temperature in the morning and north east wind. Cabernet sauvignon will finish their ripening slowly with finesse, fresh fruit and soft intense tannins."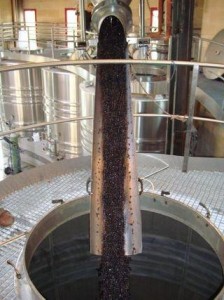 With the late harvesting allowing you to obtain riper fruit, what potential alcohol levels are you recording for the red grapes? "Merlot around 14% Cabernet Sauvignon 12.8% Petit Verdot 13.5% ." When your finished blending your Bordeaux wine, what do you think the final levels will be at? "Domaine de Chevalier rouge will be around 13.3%."
When do you expect to complete your harvest? "Before October 22."
Will you make any special choices during the vinification due to the high alcohol and high pH levels? "No over extraction. We seek ripe tannins extraction, long maceration and average temperature, around 30°C.
You are obviously happy with this Bordeaux wine harvest so far. What do you like best about 2010 at this early stage? "The vintage has a big potential of structure because of the small yield and the poor quantity of juice in comparison to the very rich skin. The Alcohol will help the extraction and the sweetness of the wine will be balanced by the very nice acid PH."