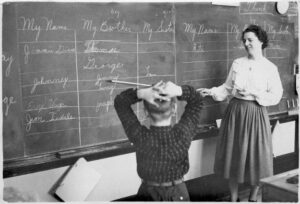 The ABC of Wine… A wine glossary of Important Wine Terms.
Wine speak has a special language all its own. Once you get the hang of it, and find a few words that work for you, it allows everyone to share in the experience together. Our Wine Glossary will help you understand the words and terms most often used by wine writers, critics and wine lovers when they speak, or write about wine. The terms found in the wine glossary can be used to talk about and describe wine in conversations. These are the same words and terms used by most writers or critics when writing wine tasting notes that accompany wine ratings or reviews.
Wine Glossary of Important Wine Speak terms you need to know:
 
Acetic: All wines have some traces of acetic acids, which offer a vinegar scent. Too much acetic acid destroys a wine. Acetic acids are the cause behind volatile acidity, or VA.
Acidic: Every wine requires some acidity. This quality makes a wine feel fresh, or give it lift. Too much acidity makes a wine taste sour and feel sharp, lean or angular. Not enough acidity will make a wine feel flabby.
Acidity: There are numerous types of acids that are found in all wines. They include citric, tartaric, malic, and lactic. Wine from hot climates, and or hot vintages tend to be lower in acidity. Wines from cooler climates are higher in acidity.
Aftertaste: This is one of the top components to a great wine. The length of time a wine spends in your mouth once you've finished tasting it, is much of what you pay for in a good wine. Of course assuming the flavors offer pleasure. Aftertaste means the same thing as length, finish or end note.
Aggressive: An aggressive wine is usually too high in acidity. The term can also be used to describe wines with hard tannins.
 
Angular: Angular wines are lean. They are the opposite of round or fleshy.
 AOC – Appellation d'Origine Contrôllée: French Government certification awarded to select regions for agricultural product that is most often for wine or cheese.
Aroma: Aroma is used to describe the scent of a wine.
Astringent: Astringent wines taste hard or sharp. This happens because most of the time because the tannins in a wine did not fully ripen.
Attack: The initial taste of a wine in the mouth.
 
Austere: Austere wines are hard, lacking charm, generosity or roundness. Some wines that taste austere in their young shed that quality when they age. For example, this could happen with some Bordeaux wines. Generally speaking, a wine that is austere young will be austere when its old as well.
 
Backward: Backwards is used to define a wine that is tight, closed in or reserved. This means the aromatic and other qualities in the wine are not available to the taster. This is often a normal trait in young wines.
 
Balance: Balance is one of the key traits all great wines share, regardless of where they come from. The term is used to say all the elements that make up the wine, acid,
 
Barnyard: Wines with this aroma are best described as earthy, with animal scents that remind tasters of a barn. In small doses this is a positive trait. In large amounts, this is a defect. This can be caused by a natural aromas that develop with bottle age, or in the worst cases from wines that were made in unclean barrels or facilities.
Barrel Tasting: When a taster tries a wine before it has been bottled.
Beefy: A big, masculine and often muscular styled wine. This is the same as brawny.
Berry scented: Wines are made from grapes. Yet all red wine wines smell like berries. They could remind you of blackberries, strawberries, cherries, black raspberries, red raspberries or even cranberry or mulberry.
Big: A big wine is one that is filled with ample amounts of ripe, normally alcoholic fruit. If the wine is in balance, this is not a problem. But wines that are too large and nt in balance are not fun to taste.
Blind Tasting: The identity of the wine is hidden from the taster. In theory, this allows for an unbiased evaluation of the wine.  Single blind means the type of wine is known to the taster, but not the specific wine.  Double blind means, the taster has no prior information on the wine.
Body: Body is a term used to describe the weight and feel of wine. Full bodied wines are normally high in alcohol.
Bordeaux Wine: Area of southwest France famous for producing many of the worlds best wines that are a major focus on this web site.
Bottle age: All quality wines need to be aged in the bottle before being opened. For some wines, this could be a few years. Other wines (for example the First Growths from Bordeaux) in select vintages require 30 years or more to become mature.
Botrytis cinerea: This special fungus, known as noble rot is how most of the world's sweet wines are made. See Sauternes for a more detailed explanation.
Bouquet: Bouquet is the term used to describe the non grape or berry aromas a mature wine displays.
 
Brawny: A big, masculine and often muscular styled wine. This is the same as beefy.
 
Bricking: When red wines mature, they lighten in color and move from purple, dark red, to the color of brick. This is the same term as browning.
Brooding: Wines that are brooding offer dark colors with intense concentration of flavor.  
Browning: When red wines mature, they lighten in color and move from purple, dark red, to orange and then finally brown. This is the same term as bricking.
Cabernet Franc: Important blending grape used in Bordeaux in the Right Bank and the Medoc.
Cabernet Sauvignon: The key grape used to produce Bordeaux wine from the Medoc.
 
Carbonic maceration: Carbonic maceration helps make sifter, more fruit forward wines. Entire grape clusters are placed in vats and filled with carbonic gas when wine makers want to emphasize fruit over tannin and structure.
Cedar: Cedar is a common scent found in Bordeaux wines from the Medoc appellations. It smells of cedar wood, or an old cedar chest.
Chardonnay: The world's most popular grape used to produce white wine.
Chewy: Chewy wines are dense or meaty, with a lot of texture and concentration.
Clos: A walled in vineyard.
Closed: The term is used to describe wines that are the opposite of open. When a wine is closed, it does not allow the taster to experience the aromatics or flavors a wine has to offer. This happens most of the wine with young wines. Especially those from Bordeaux, which can experience a closed period before they develop secondary aromatics.
Cold Maceration: The process before alcoholic fermentation where the temperature of the fermenting must remain low to help obtain the highest degree of extraction for additional color and aromas as well as raw materials.
Complex: Complex is an important quality in a great wine. Normally associated with aromatics, the term is used when a myriad of scents or fragrances are found in a wines perfume.
 
Concentrated: Concentrated is the opposite of light. Concentrated wines display fruit, richness and depth of flavors, as well as raw materials.
Cooked: A wine that suffered heat damage during storage.
 
Cooperative: Group of vintners from specific areas that share marketing and production costs.  Some wines are produced from grapes grown by several member of the cooperative.
Corked: Corked wines are flawed. They can smell like a wet dog or moldy news paper, This is caused by a problem with an unclean, or poor cork.
 
Cuvée: This term is most often used to describe a special blend, barrel or bottling of a specific wine.
Decadent: Decadence in a wine is a good thing. They are rich, sexy, opulent wines with mouth coating textures.
 
Decanting: Decanting is the practice of pouring wine from a bottle into a larger container. While special decanters for wine can be purchased, even an everyday pitcher will work fine. Decanting is done for two reasons. Removal of sediment from older wines, or to allow air into a young wine, for the purpose of allowing them to soften in texture and display more aromatics.
 
Delicate: Light wines are delicate. This is not a quality to seek in Bordeaux. It is beter suited for some white wines.
double decanting: Double decanting is the act of pouring wine from the bottle into a decanter. Washing the bottle out with clean water to remove any sediment and then pouring the wine back into the original bottle. This adds twice as much into a wine, than ordinary decanting.
 
Dumb: Wines that are dumb have little to offer. They are closed.
 
Earthy: Earthy wines smell of mushrooms, forest floor or truffles. This is a positive attribute that is experienced in older wines, especially, Bordeaux wines.
 
Elegant: Wines with elegance are in balance with soft, refined textures.   
End: is similar to end note or finish. It is the sensation of flavors your palate experiences long after you have already enjoyed and swallowed the wine. The longer the end note or finish, in most cases, the better the wine.
Extract: The raw materials found in a wine that is not water, sugar, alcohol or acidity. These raw materials make up the actual soul of the wine. Interestingly, they are on average between 1% and 1.5% of a wine.
 
Exuberant: This term is most often used for young wines that are fresh and lively.
Fat: Wines that are fat are usually concentrated with a lot of round textured flavors. This can be a good quality. However, as you will see, flabby wines are not good.
Feminine: Similar to elegant, but lighter in concentration.
Fermentation: The process of turning sugars into alcohol, also known as alcoholic fermentation.
Finish: The finish, which is similar to end note, is the sensation of flavors your palate experiences long after you have already enjoyed and swallowed the wine.
First Growths: Term for the top Bordeaux wines, as defined by the 1855 Classification.
 
Flabby: Flabby wines are low in acidity and lie there in still in your mouth. They are heavy and not fun to taste.
 
Fleshy: Fleshy wines are full bodied concentrated and round or opulent textures.
Floral: Red and white wines can be floral. For example Bordeaux wine from Pomerol and Bordeaux wine from Margaux often displays a floral component.
 
Forward: Forward denotes a young wine that is open or accessible to tasters.
Foudre: Massive oak vats that are used most often in the Rhone valley.
Fresh: Freshness is a good quality. It comes from acidity. Wine with ample freshness have lift.
Fruity: Fruity wines are often simple wines. This is not a positive attribute because good wines near more than fruit.
Full-bodied: Full bodied wines are most often high in alcohol, and glycerin.
Futures: Futures are how the top Bordeaux chateaux sell their wine. Chateaux offer their wines for sale in June following the vintage, close to 18 months before bottling and about two years prior to delivery. In the best vintages, consumers who purchase futures, often pay less for the wines than when they are in bottle. Futures should only be bought in the very best vintages.
Garrigue: This French term describes a fragrance of earth, herbs and other scents found in typical Provencal open markets.
Green: Green wines are produced from unripe grapes. They display vegatal characteristics. This is not a positive term.
Grenache: The most important grape used to produce wine in the Southern Rhone valley.
Hard: Wines that are hard have rough tannins or high acidity.
Herbaceous: Herbaceous is like hot chili peppers. Herbaceous wines smell of herbs. A little is nice, too much and the wine is taken over by the herbal qualities and loses its sense of fruit.
Hollow: Hollow wines are missing the middle between the first sensation of flavor, the attack and the finish.
Honeyed: A common trait in sweet wine whites
Hot: A defect in wine. Heat is notes when too much alcohol for the style of wine has been produced. intensity:
Jammy: Jammy wines are ripe and can offer scents of jam with hints of raisins of prunes.
Leafy: Leafy wines are vegetal.
Left Bank: The term denotes an area of Bordeaux, located to the left of the river that is the home of Medoc, where wines  from Margaux, St. Julien, Pauillac and St. Estephe  come from.
Lean: Lean wines are not concentrated and they have hard edges. They do not offer charm.
Lift:  The refreshing sensation offered from a wine.  Lift comes from acidity. Without lift, a wine woulld feel fat and flabby on your palate.
Linear: Linear wines offer flavors that remain on the same path and do not change. For example, in the mouth, a dark fruited wine will not change in flavor to red berries.
Long: A positive trait. The longer the flavors and aromatics remain in your senses, the better the wine.
Lush: Lush wines are rich, opulent, glycerin  filled and often sexy!
Malolactic Fermentation: The process where hard, malic acids which are natural in a wine are transformed into softer, lactic acids.
Massive: Is a difficult term. For some wines like Californian or Rhone, it can be a positive trait. For other appellations, this is not positive.
Mature: A mature wine has aged to the point in time that all its elements come together, tannins, fruit and acid. At this time, the wine has also taken on secondary aromas and flavors.
Medoc: The Medoc is a large area in the Left Bank of Bordeaux that is the home to Margaux, St. Julien, Pauillac and St. Estephe.
Minerality: This aroma or flavor comes from grapes gown in intense, rocky, mineral laden soils. The sensation is of crushed rocks, stone or cement. This is a unique and desirable quality. This term can be used instead of Stone.
Monocepage: This term describes a wine made totally of one specific varietal.
Monopole: Wine that are monopoles come from a single vineyard
Mouth-filling: Concentrated wines with enough volume to take up what feels like your entire mouth with flavor.
Must: Freshly pressed juice, seeds, stems, skins and sometimes stems.
Musty: Old wines from bottles can show musty flavors. Corked wines can be moldy as well.
Negociant: Negociants are smiliar to wholesalers. Most Bordeaux chateaux do not sell wine to customers. In almost every case, they only sell their wine to Negociants who agree to purchase the wine in every vintage. Negociants resell the wine to a myriad of clients for examples, importers, wholesalers, large merchants etc.
Nervous: Nervous wines offer higher levels of acidity and brighter flavors. Similar to racy or nervy.
Nose: This common term is used in the same way as perfume or aromatics.
Oaky: Wines that are too oaky, often smell of vanilla. Those wines usually spent time in French oak barrels. Wines that are oakythat resided in America oak, often smell of dill pickle.
Off: Off wines are bottles that have been known to display correct aromatics and flavors.
Overripe: Overripe is a misused term. This is because people's perceptions of ripeness seem to vary. Overripe wines smell of prunes, raisins, cola and other scents.
Oxidized: Oxidized wines have experienced with too much air.
Peppery: A peppery wine is just that, the wine can smell of fresh black or white pepper. Peppery wines often come from Rhone.
Perfume: All wines have perfume. Wines with bottle age develop secondary, non fruit aromas.
Phenolic Ripeness: The changes that occur in the tannins, grape seeds, skins and stems when the
fruit is fully ripe. This is the same term as Physiological Ripeness.
Physiological Ripeness: The changes that occur in the tannins, grape seeds, skins and stems when the fruit is fully ripe. This is the same term as Phenolic Ripeness.
Pigéage: A winemaking technique of punching down the cap of grape skins that forms during fermentation.
Plummy: Wines that taste of plums are usually round as well. Pomerol and St. Emilion produce plumy wines.
Plush: Plush wines feel polished, rich, opulent or supple in the mouth. This is a good quality in a wine.
Port like: Dry red wine that is described as Port like, are very thick, rich, concentrated and ripe. This can be a positive trait in many wines and a negative in others.
Pruney: Wines produced from grapes that are too ripe and become overly jammy, are said to be pruney.
QPR: Quality, price ratio. A way to value a wine. Most of the time, this is for value wines.
Racy: Racy wines offer higher levels of acidity. Similar to nervous or nervy.
Raisiny: Similar to pruney, but with raisin flavors as opposed to prunes.
Reduction : A wine that has just completed fermentation requires finished oxygen to develop correctly. Oak barrels are the perfect vessel, as they allow the correct amount of oxygen to enter the wine.  When the wine does not receive ample oxygen, it becomes reduced. The lack of oxygen allows sulfur into the wine, resulting in a wine that smells dirty, like rotten vegetables or worse.
Rich: Wines that are rich display ample texture, body and flavor, along with a long finish.
Right Bank: The Right Bank is the home to Bordeaux wines from Pomerol, St. Emilion and other wines in that area.
Ripe: A ripe wine is one that is produced wine is ripe when its grapes have reached the optimum level of maturity.
Round: Round wines feel opulent in your mouth. This trait can come from low acid wines and wines produced from fruit when the tannins were allowed to fully ripen.
Seamless: When a taster experiences a wine that moves from the first taste, to the mid palate through to the finish without a break between the sensations and all the elements of the wine are in balance. This trait is hard to find.
Secondary aromas: This is what happens to the scent of wine once it matures. It develops secondary, no fruit aromatics like trufffles, tobacco, leather, tar, cedar and spice. This is a positive term.
Silky: Similar to velvety, but perhaps a little lighter. Silky wines feel polished in your mouth.
Slow oxidation: This technique involves removing the capsule and cork and allowing the wine to sit for hours before opening. This does nothing for the development of a wine.
Smoky: Some wines offer scents of smoke, fire, char or burnt aromas. This happens either because of the char in the barrels, the soil or the grapes.

Soft: Soft wines are round and often low in acidity.
Spicy: Wines often smell like different spices ranging from pepper, to cinnamon, to 5 spice or cloves.
Stone: Similar to Minerality, This aroma or flavor comes from grapes gown in intense mineral laden soils, normally filled with limestone. The sensation is of crushed rocks, stone or cement. This is a unique and desirable quality.
Syrah: The only red grape used in the Northern Rhone and an important blending grape for Chateauneuf du Pape.
Supple: Supple wines are rich, plush and soft in the mouth.
Tannin: Tannins which are extracted from the grape skins and stems, coupled with acidity and alcohol, are the backbone of a wine and one of the key components to a long life. Tannins need to be ripe for a wine to feel good in your mouth, Unripe tannins can make your mouth feel dry or make the wine seem hard.
Tart: Tart wines are produced from unripe fruit and, or fruit that is overly acidic.
Terroir: A sense of place created from numerous environmental factors ranging from soil types, exposure, climate, topography and various other elements specific to the unique location. Those factors have a real effect on the vine and its expression of character on the vines and in the grapes. Terroir can be effected severely by the choices the winemaker makes in the cellars and in the vineyards.
Tight: Tight is similar to closed in that the wine is holding its personality and positive traits in reserve.
Tobacco: Tobacco is a common smell found in mature wines. This can range from cigar tobacco to ash or even pipe aromatics. This is a positive trait.
Unctuous: Unctuous wines have viscosity, or a rich mouth feel.
VA: VA is short for volatile acidity.
Vegetal: An undesirable quality that is noted in wines produced from unripe grapes.
Velvety: This term can be exchanged with silk, lush or plush to describe wines with opulent texture.
Viscous: Viscous wines are thick, rich and concentrated and display an unctuous quality.
Volatile: A volatile wine smells of vinegar due to an abundance of acetic bacteria. In some wines, a tiny dose can be seen as a positive trait. In large amounts this easily ruins a wine.
Woody: Woody wines are oaky. This is a flaw.