Bordeaux Wine Tasting Notes & Ratings
,
Feature Articles
— By
Jeff Leve
on December 28, 2010 at 9:29 am
Trotanoy and Vieux Chateau Certan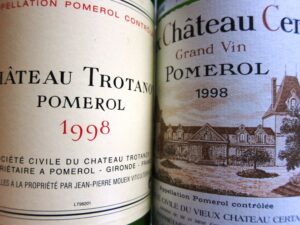 1998 is a great vintage for Bordeaux wine from the Right Bank.   Pomerol and St. Emilion both excelled. A decade of bottle age from a strong year is a good time to see how a Bordeaux wine is developing.  With that in mind, a hastily arranged dinner came about with two of the better Pomerol's from the vintage, Vieux Chateau Certan and Chateau Trotanoy.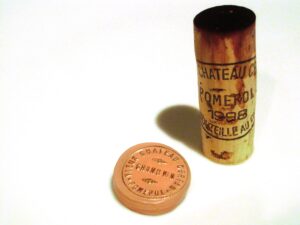 1998 is an anomaly for the property.  Vieux Chateau Certan is one the few Pomerol wines that often includes a large amount of Cabernet
Franc
as well as 
Cabernet Sauvignon
in the wine. 1998 did not follow the usual pattern.  In '98, no Cabernet Franc was included in the blend. The wine was produced from 90%
Merlot
and 10% Cabernet Sauvignon.
.
Thanks to the efforts of Alexandre Thienpont, 
Vieux Chateau Certan
 has been producing high quality wines since 1998. 2000, 2001, 2004, 2005, 2008 and 2009 are all outstanding wines. 2001 and  2004 are the best Vieux Chateau Certan's for the money. But if you can afford a few bottles, the 2009 is the finest Vieux Chateau Certan in modern times. It's currently selling at close to $225.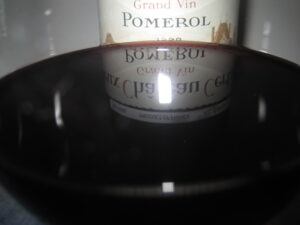 1998 Vieux Chateau Certan – The perfume opened as soon as the cork was popped. Chocolate, rose petals, plums, truffle, earth, minerality, 5 spice and coca powder aromas were easy to find. The light ruby color was slightly more developed than it should have been for a 12 year old wine. On the palate, the wine was elegant, balanced, firm and sophisticated. The wine displayed some tannin that still needs resolution. The finish offered sensations of sweet black cherry and kirsch.  This was the
Lafite Rothschild
of the pair. 95 Pts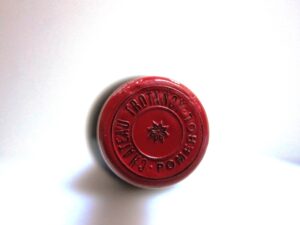 1998 Chateau Trotanoy played the
Latour
to  '98 Vieux Chateau Certan's
Lafite
.  With a nose that needed coaxing and swirling, aromas of chocolate fudge, truffle black cherry, mint, jammy blackberries and caramel coated candied apples could be detected.  This Bordeaux wine earns its money with its satin and velvet textures. Rich, thick and voluptuous, this sexy, decadent wine is pure sensuality. Still young, and wanting another 5 years of age, as this wine will improve, this plushy styled Pomerol is a hedonist delight!  97 Pts.
Trotanoy is also on a roll. 2000, 2005, 2008 and 2009 are all amongst the top wines from the appellation.  2008 is almost at the same level as the 2009m and it sells for a lot less money. It's an expensive wine that delivers a decadent tasting experience.
Due to the different blends, coupled with the goals of the winemakers, both wines offer slightly different expressions of Pomerol. Similar to Lafite Rothschild and Latour from
Pauillac
, these two wines offered similarities as well as unique tasting experiences.