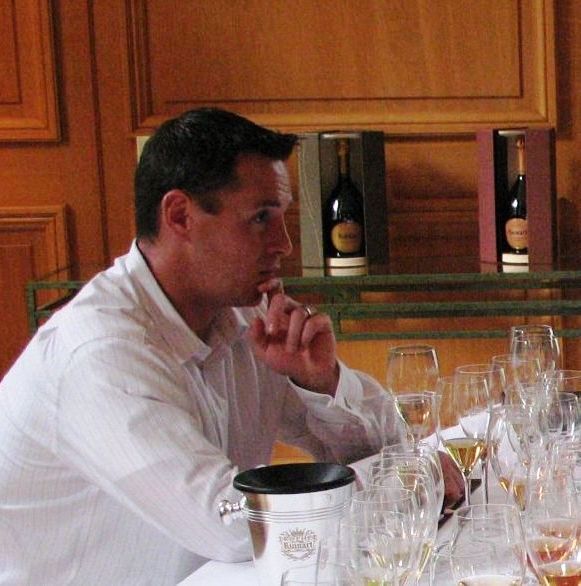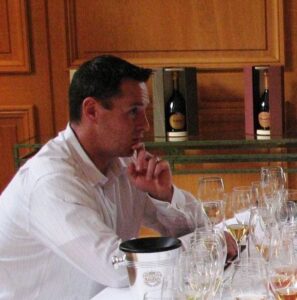 Champagne and Sparkling Wine Picks for the Holiday Season
Champagne Buying Tips Written by Brad Baker
With December upon us, Champagne sales and consumption are starting to rise, amongst both Champagne "junkies" and regular folk alike.  Now that holiday get-togethers, gift giving, and New Year celebrations are imminent, everyone can find a reason to embrace Champagne and sparkling wine.  One of the challenges, however, can be selecting a wine that is not only tasty, but also appropriate for the occasion and the buyer's budget.  Good Champagne and sparkling wine is available at every price point, and in my opinion, there is a bottle for every moment. 
Below are wines that I heartily recommend and that are not too difficult to find, divided by price point.  They aren't necessarily the best wines in each category, but they deliver great bang for the buck and should not require weeks and weeks of searching.   Additionally, I have tried to give a little background on where these bottles may best fit (party, great budget buy, special dinner, etc…).  These twenty wines are some of my favorites and I will be drinking a number of them as 2010 draws to a close.  I hope you have a chance to give a few a try too.
Top Buys Under $25
While you can usually find Champagne available for under $25, it is rarely a Champagne that is well-regarded and when it is, it is probably a close-out (which, not having telepathy, I can't predict here).  Generally, your best bets in this price range are sparkling wines from not-Champagne.  In fact, all of the wines listed below can be found for under $20 US in most areas, with the Cristalino sometimes going on sale for as little as $5 US!  I personally buy and enjoy all of the wines below. 
 Suggested: If you need to make a large volume purchase for a party. If you are on a budget, but still want to drink well. If you are looking for a wine that is tasty, but don't want to spend time thinking about while you drink it.  
 All of these wines fit those cases very, very well. I encourage you to give a try to:
Top Buys in the $25 – $65 Price Range
At $25-$65, you are into Champagne territory and are looking to experience a sizeable step-up in quality from the previous category.  We are talking world-class wines here, wines that will not only appeal to wine geeks, but also to those who only drink Champagne a few times a year.  Very good non-vintage blends and a few very good vintage cuvées can be found in this price range.  While most of the wines below $25 tend to be more fruit-driven, here you start to get more complexity with yeasty, zesty, spicy, and mineral notes.
 Suggested: When looking for a Champagne that is something special, and is still (relatively) reasonably-priced, look no further.  If you are working with a fairly large budget, these bottles make great high-volume purchases and they will appeal to the masses.  Additionally, each would be a great gift for any wine lover, and would make a perfect introduction to Champagne for someone who wants to explore.
Give any of the below a try.  A few flirt with the upper end of this price category, but they deliver for the price.  You won't be disappointed with any of these wines: 
NV Camille Savès Rosé
2002 Chartogne-Taillet Millésime
NV Charles Heidsieck Brut Réserve
NV Gaston Chiquet Blanc de Blancs d'Aÿ
NV Ruinart Blanc de Blancs
 Top Buys in the $65 – $100 Price Range
You are starting to get into some serious cash at this price point and you should be able to expect wines that can blow people away.  These five wines offer something very special and unique in their expression, and each has a fairly pronounced following among wine lovers.  Lucky for us, most of them are available for under $100 US and sometimes a good deal less. On the palate, these all have an incredible depth of flavor.  Each wine is very different in its expression, but delivers a deep and pointed Champagne that is at the head of its class.
Suggested: These bottles are perfect for giving a wine lover a gift – all of them deliver in quality and have wine-geek name recognition.  They will also compliment food at the table for a special dinner, or will do divinely early in the evening of a celebration in which many bottles will be popped.  Most importantly, these wines demand some attention, so they are best enjoyed in an environment where they can at least command some of the spotlight.  All will age well too, so cellaring is not a problem. 
 My favorites in this price range are:
Top Buys Over $100
Theoretically, at this price point, you shouldn't need my help – any wine asking over $100 should be able to just plain blow you (or anyone you give it to) away.  However, in the world of Champagne, guidance is almost always appreciated.  Some of the bottles recommended are north of $200, but all of them deliver the goods. A couple of these wines can be a bit divisive, due to their usage of oak, but I find all of them to be benchmarks in their category and relative bargains when compared to the quality they deliver. The best part is that these labels will not only deliver a "wow", but the wine in the bottle will deliver a "wow, wow, wow".
Suggested: Great as a gift or the centerpiece of a celebration, all of these wines are sensational.  When you really want to thank someone or show them how much they mean to you, these are the bottles to reach for.  Have a wine-geek friend you want to impress?  Grab one of these.  All drink great now and the vintage wines will cellar well too. 
 I can highly recommend:
1997 Salon
1996 Henriot Cuvée des Enchanteleurs
1995 Dom Pérignon (regular or Oenothèque)
NV Jacques Selosse Version Originale
1997 Vilmart Cuvée  creation (late-disgorged magnum, if you can find it)
Top Holiday Champagne & Sparkling Wine Buys Tasting Notes
Vintage
Wine
Type
Rating
Potential
Page
NV
Cristalino Extra Dry
Spklng Blend
80-82
80-82
33
NV
Gloria Ferrer Blanc de Noirs
Spklng BdN
84-86
84-86
33
NV
Mumm Napa Valley Cuvée M
Spklng Blend
83-85
83-85
34
NV
Parigot Rosé 
Spklng Rosé
84-86
84-86
34
NV
Segura Viudas Brut Reserva Herdead
Spklng Blend
81-84
82-85
34
2002
Chartogne-Taillet Millésime
Vintage Blend
89-91
89-91
34
NV
Gaston Chiquet Blanc de Blancs d'Aÿ  – pure vintage
NV BdB
87-90
87-90
35
NV
Charles Hedisieck Brut Réserve
NV Blend
85-89
85-89
35
NV
Ruinart Blanc de Blancs
NV BdB
87-90
87-90
35
NV
Camille Savès Rosé 
NV Rosé
88-91
88-91
35
NV
Bereche Reflet d'Antan
NV Blend
93-95
93-95
36
NV
Henri Billiot Cuvée Laetitia
NV Blend
91-94
91-94
36
2002
Pierre Péters Blanc de Blancs Cuvée Spéciale Les Chétillons
Vintage BdB
87-89
90-93
36
NV
Taittinger Prelude
NV Blend
86-88
87-89
36
1998
Veuve Clicquot Grande Dame
Vintage Blend
88-90
90-92
37
1996
Henriot Cuvée des Enchanteleurs
Vintage Blend
90-92
91-93
37
1995
Moët et Chandon Dom Pérignon
Vintage Blend
91-94
92-95
37
1997
Salon Blanc de Blancs
Vintage BdB
90-92
90-92
37
NV
Jacques Selosse Version Originale
NV BdB
91-93
91-93
38
1997
Vilmart Cuvée Creation  – magnum
Vintage Blend
88-92
92-94
38
NV Cristalino Extra Dry

Rating
Potential
80-82
80-82
Powdered sugar and honeysuckle blossoms make up a nose that, as expected, is markedly sweeter than the rest of the Cristalino range. In the mouth, the sweetness is again obvious, but it is balanced nicely by bright zingy, acidity. Also joining in are flavors of toast and fluffy peach. Year after year, this is the most consistent performer of the NV Cristalino range. If you like a kiss of sweetness in your bubbly, pick this up; you'll get the added bonus of honey-coated toast flavors that only the Extra Dry can offer.
(50% Macabeo, 35% Parellada, 15% Xarel-lo; Stainless steel fermentation; Penedes, Spain; 18 months aging on the lees; $5-10 US)
NV Gloria Ferrer Blanc de Noirs

Rating
Potential
84-86
84-86
Fresh, creamy red berries and hints of citrus make a grand entrance on this ever-entertaining and sociable wine. Orange, ruby red grapefruit, strawberry, and cream take over from the berries and eventually ride into the sunset on a finish of clean, crisp, and tart red citrus. Year after year, this wine remains a benchmark example for non-Champagne sparkling wine. Highly recommended – you cannot do better for the price.
(10% Chardonnay, 90% Pinot Noir of which 5-7% is red wine addition; Sonoma County,California, United States; Stainless steel; 13 g/L dosage; $15-22 US)
NV Mumm Napa Valley Cuvée M

Rating
Potential
83-85
83-85
Sweet aromas of citrus and peach are perfect for a summer afternoon. On the palate, fluffy peaches, apricots, and apples mix with honeysuckle and a shy citrus backbone. With time, some wheat notes add complexity. To those who are not familiar with this cuvée, the fairly long and pure finish of bright citrus may seem surprising, but along with the NV Blanc de Noirs, this is the most consistent of the Mumm Cuvées and is my personal favorite of the range. Yes, this shows some sweetness, but not nearly as much as the dosage suggests – it is well balanced by excellent acidity. I am not ashamed to admit that I really like this and find it to be both a super bargain and a wine that is easily enjoyed by all.
(45-50% Chardonnay, 40-45% Pinot Noir, 2-5% Pinot Meunier, 3-8% Pinot Gris; Malolactic Fermentation; 31 g/L dosage; $15-22 US)
NV Parigot Rosé 

Rating
Potential
84-86
84-86
This Becky Wasserman selection has a striking, pink/light red color – the prototypical color of a Rosé Champagne. On the nose, this offers gentle aromas of strawberry, cream, and cherry-laced citrus. The palate is a little more expressive than the nose and sports an excellent acidic backbone – one that isn't often found in non-Champagne French sparkling wines. Cherry lemonade, strawberries, and some light, doughy cream also appear, as does a hidden cherry skin bite on the finish. There is some sweetness in this wine, but the acidity balances it out nicely. For $20, this is a darn good buy.
(100% Pinot Noir; Cremant de Bourgogne AOC; Stainless steel fermentation; Malolactic fermentation; Brut dosage; $18-25 US)
NV Segura Viudas Brut Reserva Herdead

Rating
Potential
81-84
82-85
Unmistakable in its big black bottle with a pewter base, this not only feels like a big step up from the more common Segura Viudas Brut Reserva, but it tastes like it too.  When young, this shows great citrus, wheat, and apple characteristics, but with a little bit of age doughy notes will emerge.  And if you wait 18-24 months, a toasty complexity develops to further improve it.  Easy to find, impressively adorned, and, best of all, it tastes really good – this is worthy of gracing any holiday table (especially if you purchased it the year before and allowed it to age).
(67% Macabeo, 33% Parellada; Torrelavit, Penedès, Spain; Stainless steel; 36+ months of aging on the lees; 10-12 g/L dosage; $18-25 US)
Top Buys in the $25-$65 Price Range
2002 Chartogne-Taillet Millésime

Rating
Potential
89-91
89-91
Initially, this starts off with a dose of rich, vanilla-kissed pear and hints of peach and apple, but just when you think it may be too one-dimensional, it changes it up on you.  Floral honeysuckle, juicy orange, and soft spice in the midpalate give this exquisite balance.  My favorite recent release of this cuvée is the 1996.  Make that was the 1996… I like the 2002 more.
(Approximately 40% Chardonnay, 60% Pinot Noir; Stainless steel; Disgorged 2009; 5-5.5 g/L dosage; $45-75 US)
NV Gaston Chiquet Blanc de Blancs d'Aÿ  – pure vintage

Rating
Potential
87-90
87-90
Almost always a sensational wine, this is a must-buy just about every single year.  Full of expression, with cracked wheat bread, citrus flowers, intense minerality, creamy dough, a touch of spice, and a drizzle of honey on top.  How can you not like this wine?  It has everything you could want and delivers far above its price point.  For a special treat, try this out of magnum – it will be vintage dated and will likely have spent five or more years aging on the lees. Yummy.
(100% Chardonnay; Pure vintage; Ay; Stainless steel fermentation; $50-65 US)
NV Charles Hedisieck Brut Réserve

Rating
Potential
85-89
85-89
Vanilla and lemon aromas are bright and airy, but still have distinct sharpness. Compared to most non-vintage Champagnes, this is open, complex, and a touch mature even right after release. An excellently drawn palate, exhibiting bright, open, creamy fruit continues the wonders of this wine. Kool and The Gang's "Celebration" is playing in the background as vanilla-coated apples, juicy pears, summer cherries, oranges, peaches, lemon meringue pie (filling, crust, whipped cream and all) dance all night long. In the wee hours, vanilla and citrus roll over a bed of minerals to form a long, mouthwatering finish.
(Approximately 25-33% Chardonnay 33-40% Pinot Noir, 33-40% Pinot Meunier; Includes approximately 40% reserve wines; Stainless steel; $35-60 US)
NV Ruinart Blanc de Blancs

Rating
Potential
87-90
87-90
Year after year, this is a consistent wine and a wonderful value. The nose is full of fresh, bright, zesty citrus, with a few accompanying floral notes. The flavors explode in the mouth, with juicy, mouth-tingling orange, lemon, lime, and hints of peach. A few kernels of yeasty dough lounge way in the background. This is extremely enjoyable now, and will likely handle a few years of cellaring with no problems (though I admit I find it hard to resist right upon release).
(100% Chardonnay; Stainless steel fermentation; Malolactic fermentation; Disgorged 2007-2010; $55-75 US)
NV Camille Savès Rosé 

Rating
Potential
88-91
88-91
An explosion of red berries on the nose and in the mouth, this is fast becoming a benchmark Rosé Champagne.  Pink grapefruit, spiced pastry dough, red citrus-coated minerals, and a brilliant, long, mouth-wetting finish all make for a superstar wine.  This is the top selling Camille Savès wine in the United States and it is easy to see why.
(28% Chardonnay; 60% Pinot Noir with 12% Bouzy red wine;  Assemblage; Bouzy; Stainless steel fermentation for all wines; oak aging for reserve wines; No malolactic fermentation; $45-65 US)
Top Buys in the $65-$100 Price Range
NV Bereche Reflet d'Antan

Rating
Potential
93-95
93-95
If you are a fan of rich, barrel-aged, Pinot-dominated Champagne, with a well-thought-out dosage and a blend inclusive of older wines, then this is a Champagne for you. Imagine if you could take the best of Jacques Selosse's Substance, Henri Billiot's Cuvee Julie, Henri Giraud's Fut de Chene and Vilmart's Coeur de Cuvee, and then put the stamp of the Bereche house style on the wines. This wine is just like that. In other words, it is out-of-this-world good.Aromas of vanilla, peaches, spicy oranges, and warm apple pie exude from the bottle the moment the cork is popped. The palate shows this same richness in the guise of warm gingerbread, baked apples, and buttery cookie dough, but this wine is about more than just richness. There is a spectacular and pure citrus streak that runs through this wine. It isn't overly tart and doesn't overpower the other flavors, but it isn't soft either. Rather, the citrus elements are the glue that brings the wine together, keeping it balanced and amazingly fresh. Warm orange zest comes out on an amazingly long finish. I love this wine, release after release.
(33% Chardonnay, 33% Pinot Noir, 33% Pinot Meunier from the Montagne de Reims and Vallee de la Marne; Oak aging and fermentation; No malolactic fermentation; Disgorged 2008-2010; 4-9 g/L dosage; $70-95 US)
NV Henri Billiot Cuvée Laetitia

Rating
Potential
91-94
91-94
Each release of this wine just gets better and better with more fruit, more richness, and more complexity.  This wine explodes on the palate with peach, apricot, and spicy citrus.  I have born witness: one sip has the capacity to result in an involuntary "Hallelujah"… this wine ranks with the best Billiot has ever made.  Do yourself a favor and go find a bottle of this.
(Majority Chardonnay with the rest Pinot Noir; Ambonnay; From a solera dating back to 1983 that is tilting more and more towards Chardonnay over time; Oak aging; 900 – 1800 bottles produced per year; $85-115 US)
2002 Pierre Péters Blanc de Blancs Cuvée Spéciale Les Chétillons

Rating
Potential
87-89
90-93
Primary and not really ready, but… oh man, this is good, good stuff. Tightly coiled, racy minerals cross with a twisted, demented apple and doughy, toasted almond citrus that will knock you out with one punch. If you can get your hands on this, try one now just for the experience, but save some for later – this will undoubtedly emerge as a classic Peters wine. Just be sure to get your hands on a few bottles, or, better yet, magnums.
(100% Chardonnay; Les Chetillons vineyard in Le Mesnil-sur-Oger, Oger; Stainless steel fermentation; Malolactic fermentation; Disgorged 2008-2010; 4-6 g/L dosage; $70-100 US)
NV Taittinger Prelude 

Rating
Potential
86-88
87-89
Always an incredibly pure and tasty wine, this is almost always a pure vintage wine and sometimes even trumps the standard Taittinger vintage wine in terms of quality. Fragrant, fruity orange, lime, lemon, and tangerine fruit aromas draw you in. Once inside, you discover a clean, crisp wine with a citrus spine, red pears, yellow apples, and soft dough. Creamy pears show up on the finish. Year after year this is a winner, and as a bonus, it improves quite a bit with time.
(50% Chardonnay from Avize & Le Mesnil-sur-Oger, 50% Pinot Noir from Bouzy & Ambonnay; Usually a pure vintage; Stainless steel fermentation; malolactic fermentation; Disgorged 2007-2010; ~ 10 g/L dosage; $55-70 US)
1998 Veuve Clicquot Grande Dame

Rating
Potential
88-90
90-92
Pears and light floral scents highlight a very clean nose. The palate shows very youthful as citrus, apple, and pear fight for attention. With some time, spicy biscuits appear and lead into a mouth-wetting finish that gives a flirtatious whisper of spice as it disappears. True to the vintage, this is open and full of fruit. Good today, it will be even better in 5 years.
(64% Pinot Noir grapes from Ay, Verzenay, Verzy, Ambonnay, and Bouzy; 36% Chardonnay from Avize, Oger, and Le Mesnil-sur-Oger; All Grand Cru; Malolactic fermentation; Disgorged 2006-2007; $110-145 US)
1996 Henriot Cuvée des Enchanteleurs

Rating
Potential
90-92
91-93
A big step up from the basic Henriot vintage, this is concentrated with rich fruit and yeast on both the nose and palate. The highlight of the wine is the lovely extraction of bitter citrus mixed with yeast that leads into a long and lingering wet stone finish. This is really good stuff and has a long future ahead of it. The 1996 Enchanteleurs has great potential and sits easily amongst the top wines of the vintage.
(Approximately 50-55% Chardonnay, 45-50% Pinot Noir; Stainless steel fermentation; Disgorged 2008;$125-175 US)
1995 Moët et Chandon Dom Pérignon (original or Oenothèque release)

Rating
Potential
91-94
92-95
An overlooked Dom Pérignon, this wine is often overshadowed by the 1996, but both the original release and the Oenothèque version of the 1995 deserve far more attention. This is full of zesty, bold, jagged, spicy citrus that leads into a body that will slowly gain in richness.  Yeasty pears, dough, and a touch of nuts bring the "oomph", while a clean, fruity, and slightly smoky minerality contributes elegance and complexity.  This is a terrific wine that can still be found for a reasonable price with some searching – highly recommended.
(Approximately 50% Chardonnay, 50% Pinot Noir; Stainless steel fermentation; Malolactic fermentation; $150-300 US)
1997 Salon Blanc de Blancs

Rating
Potential
90-92
90-92
Previous to this bottle, I had only tasted bottles disgorged in 2007. This disgorgement is from the middle of 2008, and tastes just as wonderful as the previous releases. The nose is open, fresh, and full of citrus, minerals, and gently buttered flowers. On the palate, zesty citrus highlights a well-structured body with minerals, light butter, and hints of orange rind. A long, lingering finish can bring a smile to anyone's face. This continues to drink well and show wonderful potential. A top 1997… and now that this can found for under $200, I'm a buyer.
(100% Chardonnay; Le Mesnil-sur-Oger; Stainless steel fermentation; No malolactic fermentation; Disgorged 2007-2009; $300-400 US)
NV Jacques Selosse Version Originale

Rating
Potential
91-93
91-93
One of the benchmark Champagnes, this wine rarely disappoints and the latest release is no exception. Rich, nutty, spicy, chalky aromas knock you out of your seat and slap you silly. When you finally recover and take a taste, you get knocked upside the head again by concentrated, spicy citrus, smoked vanilla, almonds, and a long finish of anise-tinged mandarin orange. Incredibly concentrated and just plain tasty: go find some.
(100 % Chardonnay; Avize, Cramant, Oger; Fermented and aged in oak; No malolactic fermentation; Disgorged 2009-2010; $125-200 US)
1997 Vilmart Cuvée Creation

Rating
Potential
88-92
92-94
Available in magnum for the first time ever, this is wonderful in both the newer magnum and the original 750 mL release.  Loads of peach and orange rule the nose while spicy peach, juicy orange, honeyed dough, and ample acidity play the lead on the palate.  The magnums aren't quite as "slutty" as the original release, but have more complexity and should age wonderfully.  Probably the best Champagne from 1997, this deserves attention and the magnum demands it.  Just plain killer stuff.
(70% Chardonnay, 30% Pinot Noir; Single vineyard in Rilly-la-Montagne; 40-50 year old vines; Aged a minimum of 10 months in new oak barrels; $100-350 US)