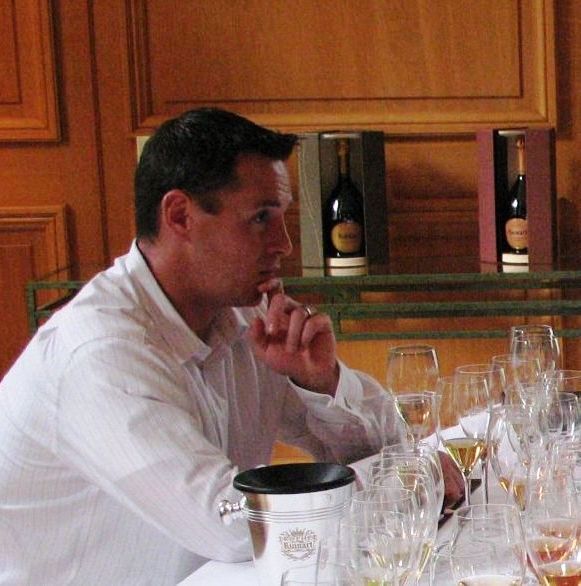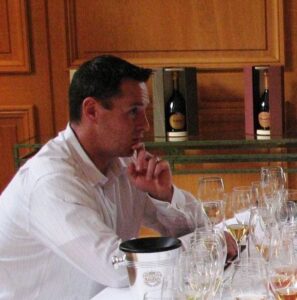 Champagne and Sparkling Wine Picks for the Holiday Season
Champagne Buying Tips Written by Brad Baker
With December upon us, Champagne sales and consumption are starting to rise, amongst both Champagne "junkies" and regular folk alike.  Now that holiday get-togethers, gift giving, and New Year celebrations are imminent, everyone can find a reason to embrace Champagne and sparkling wine.  One of the challenges, however, can be selecting a wine that is not only tasty, but also appropriate for the occasion and the buyer's budget.  Good Champagne and sparkling wine is available at every price point, and in my opinion, there is a bottle for every moment. 
Below are wines that I heartily recommend and that are not too difficult to find, divided by price point.  They aren't necessarily the best wines in each category, but they deliver great bang for the buck and should not require weeks and weeks of searching.   Additionally, I have tried to give a little background on where these bottles may best fit (party, great budget buy, special dinner, etc…).  These twenty wines are some of my favorites and I will be drinking a number of them as 2010 draws to a close.  I hope you have a chance to give a few a try too.
Top Buys Under $25
While you can usually find Champagne available for under $25, it is rarely a Champagne that is well-regarded and when it is, it is probably a close-out (which, not having telepathy, I can't predict here).  Generally, your best bets in this price range are sparkling wines from not-Champagne.  In fact, all of the wines listed below can be found for under $20 US in most areas, with the Cristalino sometimes going on sale for as little as $5 US!  I personally buy and enjoy all of the wines below. 
 Suggested: If you need to make a large volume purchase for a party. If you are on a budget, but still want to drink well. If you are looking for a wine that is tasty, but don't want to spend time thinking about while you drink it.  
 All of these wines fit those cases very, very well. I encourage you to give a try to:
Top Buys in the $25 – $65 Price Range

At $25-$65, you are into Champagne territory and are looking to experience a sizeable step-up in quality from the previous category.  We are talking world-class wines here, wines that will not only appeal to wine geeks, but also to those who only drink Champagne a few times a year.  Very good non-vintage blends and a few very good vintage cuvées can be found in this price range.  While most of the wines below $25 tend to be more fruit-driven, here you start to get more complexity with yeasty, zesty, spicy, and mineral notes.

 Suggested: When looking for a Champagne that is something special, and is still (relatively) reasonably-priced, look no further.  If you are working with a fairly large budget, these bottles make great high-volume purchases and they will appeal to the masses.  Additionally, each would be a great gift for any wine lover, and would make a perfect introduction to Champagne for someone who wants to explore.

Give any of the below a try.  A few flirt with the upper end of this price category, but they deliver for the price.  You won't be disappointed with any of these wines: 

trong> Great as a gift or the centerpiece of a celebration, all of these wines are sensational.  When you really want to thank someone or show them how much they mean to you, these are the bottles to reach for.  Have a wine-geek friend you want to impress?  Grab one of these.  All drink great now and the vintage wines will cellar well too. 

 I can highly recommend:

| | |
| --- | --- |
| | Unmistakable in its big black bottle with a pewter base, this not only feels like a big step up from the more common Segura Viudas Brut Reserva, but it tastes like it too.  When young, this shows great citrus, wheat, and apple characteristics, but with a little bit of age doughy notes will emerge.  And if you wait 18-24 months, a toasty complexity develops to further improve it.  Easy to find, impressively adorned, and, best of all, it tastes really good – this is worthy of gracing any holiday table (especially if you purchased it the year before and allowed it to age). |