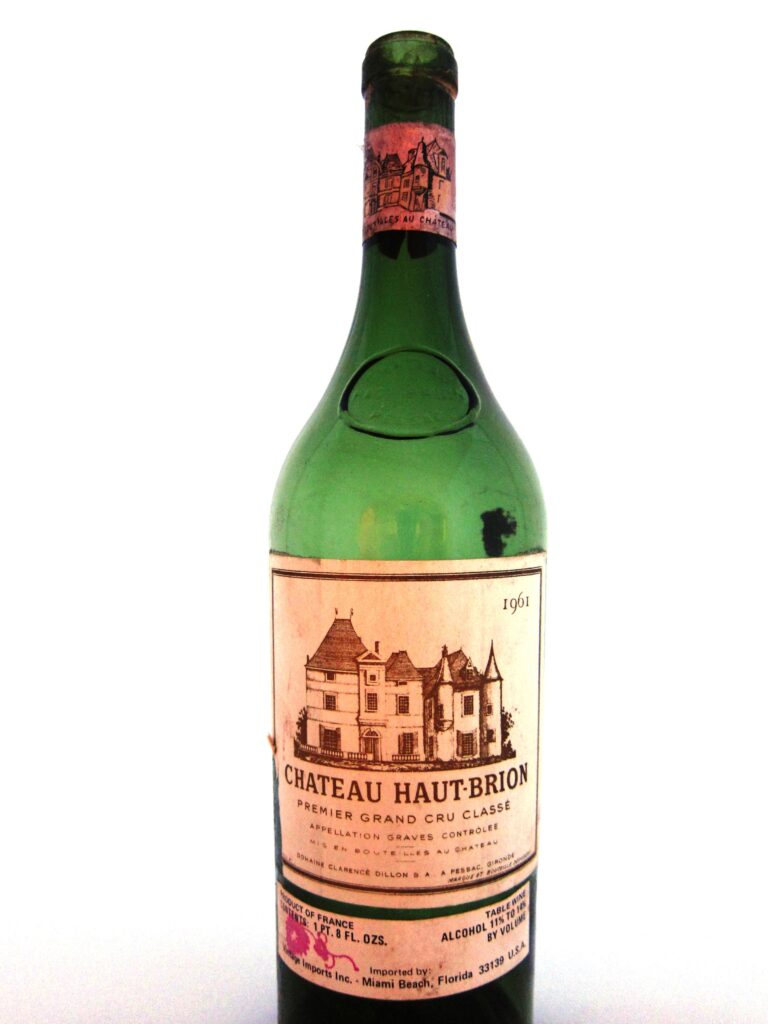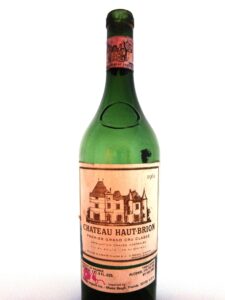 This my list of the top ten wines tasted during the year in 2010. The list is in complete, random order.
As far back as I can remember, every year remains marked by high and low points. 2010 no exception.   The last 12 months consisted of ups and downs in life, as well as in wine.  Reflection is a useful tool. It allows us to review, remember and plan as I did with this list of the Top Ten Wines.  
Some of my favorite Top Ten Wines would not be classified as the best wines. Yet, those Top Ten Wines afforded me some of the best experiences. They were important. They memorialized time.  Wine is often more than what's in the bottle.  It is a unique gift allowing us to share and remember special occasions. Birthday's, love affairs, anniversaries, special occasions, romance, travel or special days, when everything fell into place. Those memories are easily brought back to life by recalling the wine you shared. 
Sunday, June 2010, Father's day, gave birth to The Wine Cellar Insider. That morning, I published my first live post.  To celebrate both occasions, I opened 1982 L'Evangile with my father. He watched the golf game. I spent time in the kitchen making dinner. But during the afternoon, we shared that bottle. Dad won't remember what bottle we opened. I will.  Each time I  
taste
'82 L'Evangile, I'll remember that special day.  Wine is the only time machine that works.
I don't write notes on most of the wines I taste. Taking notes often removes you from the experience.  Why bother?  Some wines and
tasting
's demand pens be put to paper.  I have no idea how many wines I tasted in 2010. If I had to guess, it could be close to 2000. With the help of this web site, I discovered I took notes on almost 700 different wines in 2010!  Making a top ten list of the best wines from 2010 is not as easy as it sounds. But it was fun looking over my notes and remembering each experience. 
1961
Haut Brion
– This Bordeaux riveting wine captures your attention. Grabbing you like a great piece of music, each sip compels you to focus on the experience. The smells, the feeling and the flavors last long after the bottle is empty. Wines like this make memories for life.
Smoke, tobacco, cigar box, earth, cassis, truffle, tar, crushed stone, spice, ash and wet forest floor aromas pour out of the glass. And that's just the opening act. In the mouth, the wine drenches your palate with waves of opulent, sweet, smoke filled cassis and dense, rich ripe cherries. The texture is pure silk and velvet with the weight and feel of motor oil. This elegant, concentrated, suave, regal wine is balanced, harmonious and ends with a seamless finish that lasts at least 60 seconds. 100 Pts
2000
Cheval
Blanc
–  Aromatics of ripe black raspberry, flowers, herbs, plums, minerals, coconut and spice box is compelling. This Bordeaux wine marries intensity with balance, complexity, purity and an exotic style. The seamless finish of juicy, ripe plums and dark berries fills your mouth with pleasure and remains etched on your palate for close to sixty seconds! 100 Pts
2000
Margaux
– This is a rock star! There is no other way to say it. Intense aromatics of a mélange of spices, floral notes, perfectly ripe cassis, blackberry and tobacco introduce you to the wine. On the palate is where the wine takes off! Perfectly polished layers of pure, ripe fruit fill every nook and cranny of your palate. Everything is in balance with velvet like textures that conclude with an endless bath of ripe, black fruit and silky textures. The sublime finish is seamless. If this wine is already this stunning at 10, when fully mature, this will be off the charts. This is one of the finest vintages of Margaux I recall tasting. Life is too short not to taste this wine and hopefully have at least a few bottles of it in your cellar. 100 Pts.
1982 La Mission Haut Brion – This explodes from the glass with an complex array of aromas including tobacco leaf, spice, leather, tar, cassis, truffle and fresh earth. This dense, powerful, masculine wine is graceful, elegant and complex. The finish fills the mouth with a purity of fruit that is seldom seen in a wine. Still young, this wine will age for decades. 100 Pts
2000 Lafleur – Powerful, intense, opulent and filled with countless layers of decadent, perfectly ripe fruit, this Bordeaux was too good to spit! The complex perfume filled with truffle, chocolate covered fudge, minerals, earth and a cornucopia of ripe fruit was almost impossible to put down. The wine finishes with a kinky, exotic, (or is that erotic?) sensation that feels like your mouth is being bathed in waves of perfectly ripe and almost over ripe, dark cherries, plums and blackberries.100 Pts
2000 Petrus – Oh My God! (If I wanted brevity, I could have left it there, as that truly said it all.) This was the real deal. The non-stop perfume explosion reminded me of what Hendrix sounded like at Woodstock.  This was thrilling! Chocolate, black raspberry, assorted fresh flowers, herbs, spices, truffles, earth, plums and black cherry could have been enjoyed from across the room. This powerful, concentrated, deep wine filled every nook and cranny of your taste receptors with endless waves of decadent, flawlessly ripe fruit. Purity, velvet, silk, balance and length are the hallmarks of this wine. If I never see it again, (Like Bogart and Bergman, who always have Paris) I will always remember tasting that bottle. 100 Pts
1975 d'Yquem – With the color of pure, honey, the aromatics can seemingly be experienced from across the room! Apricots, oranges, flowers, roasted pineapples, caramel, grilled nuts all drenched in Acacia honey. Thick, concentrated, rich, lush and opulent fruit coats your mouth, teeth and gums. But its the perfect balance that becomes evident with the lift of acidity that makes this one of the best dessert wines ever produced. The long, honey coated, tropical fruit filled, seamless finish lasts over 60 seconds! This stunning wine is flawless. Perhaps the 2001 will be better. And in 25 years, when that wine begins to enter maturity, we'll find out, But for today, I cannot think of a vintage of Chateau d'Yquem that offers better drinking. 100 Pts
1983 Guigal La Mouline – If you're going to give a wine a big score, it should blow you away from the first sniff, sip and swallow. As good as it starts off, each subsequent taste must at the very least, remain at that level. In fact, it should keep getting better in the glass. Similar to a great meal demanding you grab a piece of bread to sop up every last drop of flavor, the wine should be so compelling, you want to lick the glass in an effort to taste every possible drop.
83 La Mouline was that good! The cork popped and the aromatics explode. Flowers, cherries, spice, truffle, cherry blossoms, underbrush and fresh pepper were easy to find. In the mouth this offers an amazing tactile experience. Plush, lush, silky, opulent, refined, elegant, exotic and rich layers of pure fresh, lively cherry juice caress your palate in a finish that must last over 60 seconds. While the finish remains in your palate for a minute, the memory of sharing special wines like this with a good friend lasts a last time. For me, that is what our best bottles are for. 100 Pts
1961 Latour offers a regal perfume of tobacco leaf, cassis, iron, cedar, spice, truffle and forest floor notes. Powerful, full bodied, intense and deep, this concentrated wine takes over your palate with multiple layers of rich, ripe, spicy black fruits that fill your mouth and coat your palate. This wine personifies the term "iron fist in a velvet glove." This is elegance meshed with power. The long, spicy, dark berry and cassis filled finish remains in your mouth for close to 60 seconds. 99 Pts
1989 Haut Brion  – Served blind at Chateau La Mission Haut Brion over dinner.  This powerful, complex perfume grabs you with smoke, tar, tobacco, cassis, Cuban cigar, leather, spice and cherry pipe tobacco aromatics. This is rich, dense and full bodied, yet light on its feet and perfectly in balance. The wine feels graceful in your mouth. The finish is long, clean, pure, seamless and silky. Still young this will only continue getting better over the next several decades. 99 Pts
2011 is less than 48 hours away.  I wish everyone the best for the new year.