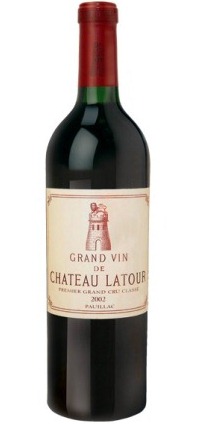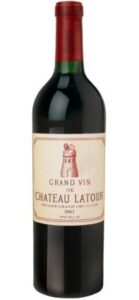 2002 Bordeaux Wine Vintage Summary with harvest information, vintage characteristics, buying tips and links. If you are seeking more in-depth information on anything and everything related to the Bordeaux wine region please see the: All About Bordeaux Wine Guide
2002 Bordeaux wine finds its strength in the Left Bank.  2002 Bordeaux wine is at its best with Cabernet Sauvignon based wines. The 2002 Bordeaux vintage did not get off to a good start.  The flowering was uneven. due to the strong rains. The wet and cold May weather produced a poor crop set. The Merlot did not ripen well. The summer remained cool and lacked sun. Things were not looking good for 2002 Bordeaux wine at this point.  The only thing that saved the vintage was the warm temperatures that finally arrived in mid September. Similar to what happened with 2008 and 2010, the Merlot crop was affected by coulure and millerandage.
In 2002, Pomerol and St. Emilion, generally speaking are green and under ripe.  Although, Chateau Pavie has turned out much better than expected.
Across the river in the Left Bank, the top producers in the Medoc that were willing to make the sacrifice in sorting and selection were able to  produce some nice, mid term wines.  Vintages that produce the quality of 2002 Bordeaux wine are useful. Consumers can enjoy these wines while waiting for the bigger, more tannic 2000 Bordeaux wines to mature.
Due to the war in Iraq, the famed Bordeaux wine writer and critic, Robert Parker did not taste the 2002 Bordeaux wines in April.  The futures campaign came and went without any assistance from Parker as did not publish his 2002 Bordeaux wine tasting notes until much later in the year. This was long after the wines were offered as futures.  Savvy consumers willing to take a chance purchased the First Growths for about $1,000 per case.  To get an idea on how advantageous this was for consumers, have you seen what 2002 Lafite Rothschild is selling for these days?  Even at those prices, with the blessing of Robert Parker, most consumers balked during the initial futures campaign.
2002 Bordeaux wine is the prefect example of a classic, or traditional Bordeaux vintage. The wines are fine, but not exciting.  There is an undercurrent of green, unripe flavors and some rusticity to the tannins. However, when you take into account the prices 2002 Bordeaux is still selling for today, some wines are worth buying. 2002 Chateau Latour is the wine of the vintage.
Due to the low prices, Leoville Las Cases, Pichon Lalande, Palmer, Cos d'Estournel,  Malescot St. Exupery and others are worth looking at. 2002 Bordeaux wines are not exciting. But they offer reasonable drinking wines at fair prices, and there is something to be said for that.
For a list of the best Bordeaux wines for the money from 2002: 2002 Best Bordeaux wine for the money today
To read about other Bordeaux vintages from 1945 to today: Bordeaux Year to Year Detailed Vintage Reports & Guide 1945 to Today