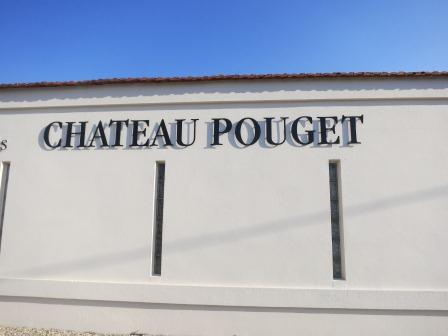 Learn everything about Chateau Pouget Margaux Fourth Growth with wine tasting notes and wine with food pairing tips. Learn the best vintages, a history of the property, information on the vineyards, and winemaking. If you want to read about other important, Bordeaux Chateaux: Links to all Bordeaux Wine Producer Profiles
Chateau Pouget History, Overview
Chateau Pouget is one of the more obscure Classified growths in the Medoc. Chateau Pouget was created in 1748 when François Antoine Pouget inherited the vineyards. The estate was named as you can guess, after the Pouget family.
In 1771, the daughter of François Antoine Pouget married Pierre Antoine de Chavailles. During the French Revolution, part of Chateau Pouget was annexed into Chateau Kirwan. Chateau Pouget remained with the de Chavailles family for over 150 years!
Today, Pouget is owned by the Guillemet family, who took over the vineyard in 1906. The Guillemet family also count Chateau Boyd Cantenac among their holdings in the Margaux appellation. Lucien Guillemet is currently managing things at Chateau Pouget along with their sister vineyard, Chateau Boyd Cantenac.
Chateau Pouget is one of the very few, 1855 Classified Medoc Bordeaux estates without a true chateau. They are located on a small, side street, close to the train tracks, not far from the tiny village of Margaux.
The wine of Pouget is made in what looks like an old converted house. Or perhaps, it's a cellar that was partially turned into what seems to resemble an old converted house. It's hard to say.
Interestingly, Chateau Pouget is one of the few 1855 Classified Growths not selling their wine on the Place de Bordeaux, as they prefer selling all their wine to one negociant, the Cordier group.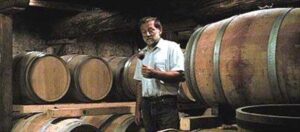 Chateau Pouget Vineyards, Terroir, Grapes, Winemaking
The diminutive 10-hectare, Left Bank vineyard of Chateau Pouget is planted to 60% Cabernet Sauvignon, 30% Merlot, and 10% Cabernet Franc. The vineyard has a terroir of sand and gravel soils in the Margaux appellation.
On average, the vines are old at close to 50 years old. The vines are planted to a density of 10,000 vines per hectare. The vineyards are farmed using 100% organic farming techniques. Chateau Pouget earned its organic certification, starting with the 2017 vintage. The vineyards are placed close to Chateau Kirwan and Chateau dAngludet.
To produce the wine of Chateau Pouget, vinification takes place in temperature-controlled, stainless steel vats. Malolactic fermentation takes place in a combination of French oak barrels and oak vats. The wine of Chateau Pouget is aged in 30% to 50% new French oak barrels for between 12 and 18 months.
The percentage of new French oak used in the aging here can be quite high with some vintages aging in up to 80% new, French oak barrels. On average, 5,000 cases of Pouget are produced each vintage. There is a second wine, Antoine Pouget, which was previously sold under the name of La Tour Massac.
The best vintages of Chateau Pouget are: 2022, 2021, 2020, 2019, 2018, 2017, 2016, 2015, 2014, 2012, 2010, 2009, 2005 and 2000.
When to Drink Chateau Boyd Cantenac, Anticipated Maturity, Decanting Time
Chateau Pouget can be enjoyed on the young side with decanting. Young vintages can be decanted for an average of 1-2 hours, give or take. This allows the wine to soften and open its perfume. Older vintages might need very little decanting, just enough to remove the sediment.
Chateau Pouget is usually better with at least 5-9 years of bottle age. Of course, that can vary slightly, depending on the vintage character. Chateau Pouget offers its best drinking and should reach peak maturity between 10-20 years of age after the vintage
Serving Chateau Pouget, with Wine, Food, Pairing Tips
Chateau Pouget is best served at 15.5 degrees Celsius, 60 degrees Fahrenheit. The cool, almost cellar temperature gives the wine more freshness and lift.
Chateau Pouget is best served with all types of classic meat dishes, veal, pork, beef, lamb, duck, game, roast chicken, roasted, braised, and grilled dishes. Pouget is a perfect match with Asian dishes, hearty fish courses like tuna, mushrooms, and pasta as well as various hard and soft cheeses.
Château Pouget Wine Tasting Notes
9 Vintages 29,936 Views Sort by Vintage-Rating
2018
Château Pouget (Margaux)

The nose, with its floral and black raspberry profile, is the perfect setup for the medium-bodied, fresh, bright, crisp and savory palate, with its herb-tinged, red berry, classically styled finish.

1,361 Views

Tasted

Mar 14, 2022

Medium-bodied, bright, crisp. fresh and a bit firm, the finish focuses on the earthy, red fruits in the finish. 87-89 Pts

3,864 Views

Tasted

Apr 19, 2019

2017
Château Pouget (Margaux)

This medium-bodied wine is centered around its earthy, floral and bright, red berry character. This should drink well with just a few years of age.

1,913 Views

Tasted

Apr 26, 2018

2016
Château Pouget (Margaux)

A fresh, crisp, medium-bodied wine with a plummy character and an emphasis on bright, red fruits, earth and tobacco.

2,707 Views

Tasted

Apr 29, 2017

2015
Château Pouget (Margaux)

The wine is medium bodied, fresh and focused on its bright, crisp, tobacco, earth and cassis notes. 89 - 91 Pts

2,529 Views

Tasted

Apr 21, 2016

2014
Château Pouget (Margaux)

Medium-bodied, fresh, bright, earthy and crisp, with an earthy, cedar and tobacco slant, the wine is more interesting on the nose than on the herbal, leafy, red berry palate and finish.

1,977 Views

Tasted

Aug 4, 2020

2012
Château Pouget (Margaux)

Medium-bodied, bright, fresh, crisp, crunchy red fruits with accents of flowers, wet earth, and cedar. This seldom seen Margaux is fully developed. Drink from 2022-2028.

1,741 Views

Tasted

Aug 16, 2022

2010
Château Pouget (Margaux)

From a blend of 66% Cabernet Sauvignon, 25% Merlot and 9% Cabernet Franc, the wine is medium bodied, fresh and round, with a floral and blackberry character. This drinks well young, especially for a 2010.

4,494 Views

Tasted

Sep 14, 2015

2009
Château Pouget (Margaux)

Uncomplicated, easy to drink wine, without faults or excitement that already drinks well.

6,635 Views

Tasted

Dec 9, 2013

2005
Château Pouget (Margaux)

Coming along nicely the wine is medium-bodied, soft, round and aromatic. The deep red fruits, earth, flowers, thyme and espresso are on the nose and the fruit-filled palate.

2,715 Views

Tasted

Aug 20, 2020