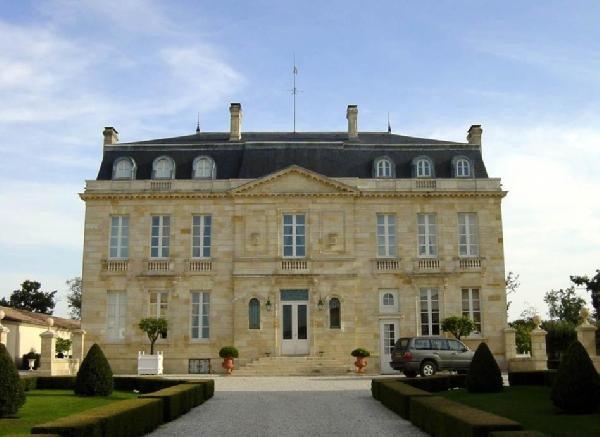 Learn everything about Chateau Labegorce Margaux with wine tasting notes and wine with food pairing tips. Learn about the best vintages, a history of the property, information on the vineyards, and winemaking. If you want to read about other important, Bordeaux Chateaux: Links to all Bordeaux Wine Producer Profiles
Chateau Labegorce History, Overview
Chateau Labegorce, like many chateaus in Bordeaux, takes its name from one of the estate's early owners, the Grosse family, who held an interest in the land that dates back all the way back to the 14th century. For centuries prior to the French Revolution, Chateau Labegorce was a truly massive estate. In fact, it was one of the bigger properties at the time in the Medoc.
The lands of their Margaux estate were ordered to be divided during the French Revolution. This division created three separate estates. This included Chateau Labegorce, what later became Labegorce Zede, and the tiny property, L'Abbe Grosse de Grosse.
However, the vineyards of Chateau Labegorce remained the largest of the three Margaux properties. The beautiful, classic chateau of Labegorce was constructed in 1821.
Chateau Labegorce The Modern Age
Chateau Labegorce passed through a myriad of owners before it was most recently bought by the Perrodo family in 1989. Hubert Perrodo fell in love with Bordeaux and especially the Margaux appellation.
While wine held a big interest for Hubert Perrodo, his real interest in Bordeaux came after spending time in the appellation enjoying polo matches that were held at neighboring Chateau Giscours, which is also located in Margaux.
Hubert Perrodo set out with the goal to reunite all three vineyards of the original Labegorce estate. He purchased L'Abbe Grosse de Grosse in 2002. However, Hubert Perrodo was only able to buy the chateau and some land. The vineyards were sold to Chateau Margaux. He completed the final piece of the puzzle when he bought Labegorce Zede in 2005.
All three vineyards were once again merged into one large vineyard. Sadly, Hubert Perrodo was killed in a skiing accident the following year after realizing his dream of recreating the original Labegorce vineyard.
2008 was the final vintage of Chateau Labegorce Zede. Today, the Left Bank estate of Chateau Labegorce is owned and managed by the daughter of Hubert Perrodo, Nathalie Perrodo.
Nathalie Perrodo also manages all of the family's other Medoc Bordeaux properties, which are also located in the Margaux appellation, Chateau Marquis d'Alesme, which is situated across the road from Chateau Lascombes and Chateau tour de Mons. Delphine Kolasa is the director of communications for the property. Marjolaine de Coninck is the technical director for all the Perrodo estates.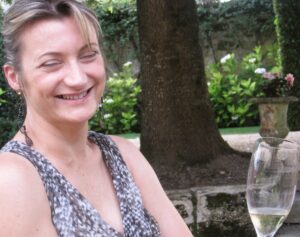 Chateau Labegorce Vineyards, Terroir, Grapes, Winemaking
The 65-hectare vineyard of Chateau Labegorce is planted to 50% Cabernet Sauvignon, 45% Merlot, 3% Cabernet Franc and 2% Petit Verdot. This represents a change in the vineyard as the percentage of Merlot has increased. The size of the vineyard has also expanded from 36 hectares to 53 hectares.
The vines are planted to a density of 9,000 vines per hectare. On average the vines are 30 years of age. However, there are old vines at Chateau Labegorce.
They have old vines. A sizable portion of the vineyard was planted during the 1950s and there is a section of vines that is over 100 years of age! The terroir of Chateau Labegorce is composed of mostly gravel, clay, sand, and some sand mixed with limestone soil. However, as you might expect, it is a bit more complicated here.
Located just north of the Margaux village, you can divide the vineyard into 3 main sections with their best parcel of vines located closest to the chateau, this is where you find their highest elevations and deepest gravel soils. They also have vines on the other side of the D2 highway, as well as vines planted in terroir with higher levels of clay. This is where you find their Merlot.
Chateau Labegorce Winemaking
Vinification of Chateau Labegorce takes place in a combination of cement tanks and stainless steel vats. Malolactic fermentation takes place in tank and vat. The wine is aged in 50% new French oak barrels for an average of 15 months.
There is a second wine, Zede de Labegorce. As you can surmise, the name for the second wine took its inspiration from Labegorce Zede. The average annual production of Chateau Labegorce is about 12,000 cases of wine per year. Since 2009, Chateau Labegorce has been showing improvements in their wine, vintage after vintage. 2015 seems to be the best vintage yet for Chateau Labegorce!
The best vintages of Chateau Labegorce are: 2022, 2021, 2020, 2019, 2018, 2016, 2015, 2014, 2012, 2010 and 2009. However, it should be noted that starting with the 2015 vintage, the level of quality at Chateau Labegorce made a huge leap, with the estate now making the best wines in the history of the property.
When to Drink Chateau Labegorce, Anticipated Maturity, Decanting Time
Chateau Labegorce can be tasted young with decanting. Young vintages can be decanted for an average of 1-3 hours, give or take. This allows the wine to soften and open its perfume. Older vintages might need very little decanting, just enough to remove the sediment.
Chateau Labegorce is usually better with at least 7 years of bottle age. Of course, that can vary slightly, depending on the vintage character. Chateau Labegorce offers its best drinking and should reach peak maturity between 8 and 20 years of age after the vintage.
Serving Chateau Labegorce, with Wine, Food, Pairing Tips
Chateau Labegorce is best served at 15.5 degrees Celsius, 60 degrees Fahrenheit. The cool, almost cellar temperature gives the wine more freshness and lift.
Chateau Labegorce is best served with all types of classic meat dishes, veal, pork, beef, lamb, duck, game, roast chicken, roasted, braised, and grilled dishes. Chateau Labegorce is a perfect match with Asian dishes, hearty fish courses like tuna, salmon, mushrooms, and pasta as well as cheese.
Château Labégorce Wine Tasting Notes
17 Vintages 140,948 Views Sort by Vintage-Rating
2022
Château Labégorce (Margaux)

On the nose you find flowers, cherries, blackberries. and plums. The palate is packed with sweet, ripe, red fruits, silky textures, depth of flavor, and most importantly, lift with energy in the finish. The wine blends 50% Cabernet Sauvignon, 45% Merlot, 3% Cabernet Franc and 2% Petit Verdot. 14% ABV, pH 3.6. The harvest took place September 12 - October 5. Drink from 2025-2050. 93-95 Pts.

696 Views

Tasted

May 8, 2023

2021
Château Labégorce (Margaux)

Mint leaf, espresso, smoke, thyme, Indian spice, flowers and red fruits are found on the nose and palate. Fresh, spicy, medium-bodied and already open, you can start drinking this on release. Drink from 2023-2034. 90-92

1,537 Views

Tasted

May 20, 2022

2020
Château Labégorce (Margaux)

Lush, creamy, silky and already expressive, the wine is full-bodied, soft and creamy with layer after layer of black cherries, plums, currants, licorice, chocolate and a background note of espresso. Labegorce has been on fire since 2015 and I would not be surprised as the wines mature to find this to be the best vintage produced yet! Drink from 2025-2047.

1,445 Views

Tasted

Mar 21, 2023

Deeply colored, the wine pops with cigar box, truffle, cedar, currants, licorice and spice on the nose. Full-bodied, rich, lush, intense, long and energetic, the round, attention seeking finish lingers with its layers of ripe, fresh, showy, blackberries and chocolate notes. Today, it is hard to find a better wine for the money in the ever-increasingly expensive Margaux appellation. Give it 5-7 years in the cellar and enjoy it over the following two decades. 93-95 Pts

3,454 Views

Tasted

May 20, 2021

2019
Château Labégorce (Margaux)

Fresh flowers, wet earth, spice, tobacco wrapper and sweet, red pit fruit aromatics are all over the place. Elegant, soft, and refined on the palate, the wine is just a pleasure to taste with all of its, purity and silky textures that resonate. The finish with its dark chocolate, plums, boysenberry and espresso is a treat as it lingers and fills out on your palate. Give it a few years in the bottle and it is really to be great. Drink from 2025-2047.

2,618 Views

Tasted

Mar 29, 2022

Wet earth, spice, tobacco leaf, oak, smoke, black and red fruits are the first things one notices, but not the last. The wine is rich, refined, elegant and fresh. The fruit is ripe, pure and vibrant. The energy, length and delicious, ripe, sweet fruit and spice in the finish is a treat. Today, it is hard to find a better wine for the money in the ever-increasingly expensive Margaux appellation. The wine is a blend of 45% Merlot, 40% Cabernet Sauvignon, 9% Cabernet Franc and 6% Petit Verdot that reached 14 ABV. The wine is aging in 40% new, French oak. 92-94 Pts

6,521 Views

Tasted

Jun 8, 2020

2018
Château Labégorce (Margaux)

The gorgeous perfume, with its wet earth, spice, smoke, flowers, red berries and espresso is a knockout! The wine is plush, rich and plump, with a long finish loaded with polished, sweet red fruits and silky textures. This should age for at least 2 decades easily. The wine blends 50% Merlot, 44% Cabernet Sauvignon, 3% Cabernet Franc and 3% Petit Verdot.

3,764 Views

Tasted

Mar 9, 2021

With flowers, smoke, licorice, crème de cassis, thyme and earth, this wine has freshness, definition and fabulous character with ripe, silky tannins and a generous finish. A blend of 50% Merlot, 44% Cabernet Sauvignon, 3% Cabernet Franc and 3% Petit Verdot, the wine reached 14% ABV. 93-95 Pts

9,015 Views

Tasted

Apr 19, 2019

2017
Château Labégorce (Margaux)

Floral, black raspberry, espresso and earthy notes initiate a fresh, round, forward wine. This is soft, medium bodied with elegant textures and a sweet, ripe, fruity finish. Made from a blend of 46% Merlot, 40% Cabernet Sauvignon, 8% Cabernet Franc and 6% Petit Verdot, the wine reached13% ABV. Thirty percent of the harvest was hit with frost.

6,746 Views

Tasted

Apr 26, 2018

2016
Château Labégorce (Margaux)

Flowers, tobacco, wet earth, smoke, and fresh fruits, the wine is elegant, round, lush and polished, There is volume, length and character. There is a lot to like here, especially when you consider how little the wine sells for.

7,426 Views

Tasted

Sep 21, 2019

Floral, black raspberry and just the right amount of dark chocolate on the nose, this wine is deeply colored with ripe, dark cherries, full body and a dusty, fruit filled finish. This could be the best vintage yet for Labegorce, as it offers length, volume and freshness. Made from a blend of 52% Merlot, 38% Cabernet Sauvignon, 6% Cabernet Franc and 4% Petit Verdot, the wine reached 13.5% ABV with a pH of 3.7 and is being aged in 50% new, French oak barrels.

15,795 Views

Tasted

Apr 29, 2017

2015
Château Labégorce (Margaux)

Coming on strong, all the polished, sexy cherry plum and floral notes are easy to find. Polished and rich on the palate, there is a lot to like here.

7,468 Views

Tasted

Jul 12, 2017

This wine is easily the best vintage ever produced at Chateau Labegorce. Showing a good depth of color and serving up spicy plums, cherries, licorice and wet earth, it's soft, polished and loaded with even more licorice, dark chocolate and juicy, ripe, black cherries in a forward, style. Made from a blend of 50% Cabernet Sauvignon, 44% Merlot, 4% Petit Verdot and 2% Cabernet Franc, the wine is aging in 50% new, French oak barrels. 90 - 92 Pts

6,863 Views

Tasted

Apr 21, 2016

2014
Château Labégorce (Margaux)

Soft textures, earthy, red fruits, flowers cherries and thyme with a medium/full body has improved from barrel to bottling.

4,640 Views

Tasted

Jun 25, 2017

This wine is packed with ripe plums, cherries and a hint of thyme. The sense of softness in the texture readies you for an elegant, chocolate, espresso bean and fresh, cassis finish. The wine was produced from a blend of 58% Cabernet Sauvignon, 40% Merlot and 2% Petit Verdot and is aging in 50% new, French oak barrels. 88-90 Pts

5,177 Views

Tasted

Apr 22, 2015

2013
Château Labégorce (Margaux)

Medium bodied, bright, fresh, crisp red fruits, soft, already resolved tannins and a forward, easy to drink, fresh, red berry personality.

3,114 Views

Tasted

May 25, 2016

Coffee bean, cherry and earth are on the nose, while the medium-bodied wine ends with a light, easygoing, pomegranate and cherry finish that will be appealing on release. From a blend of 50% Cabernet Sauvignon, 45% Merlot, and 5% Petit Verdot. 87-89 Pts

3,884 Views

Tasted

Apr 20, 2014

2012
Château Labégorce (Margaux)

Medium/full bodied, round, soft and polished, the fruit is ripe, the wine is approachable and end with a supple, cocoa and black cherry finish.

3,462 Views

Tasted

Mar 11, 2015

With an earthy nose, the wine is filled with fresh black raspberries and cassis. From a blend of 53% Cabernet Sauvignon, 36% Merlot, 8% Cabernet Franc and 3% Petit Verdot, the wine reached 13% ABV. 88-90 Pts

4,640 Views

Tasted

Apr 25, 2013

2011
Château Labégorce (Margaux)

Earth, oak and blackberries in the nose lead to a medium bodied wine with a finish of black cherry and sandy tannins that could soften with a few years of age.

5,289 Views

Tasted

May 20, 2014

Starting with the 2009 vintage, the property expanded to 70 hectares when the new owners, the Perrodo family, added Labegorce Zede, back into the fold. Blending 53% Cabernet Sauvignon, 36% Merlot, 8% Cabernet Franc and 3% Petit Verdot, the wine reached 14% ABV. In the nose, earth, chocolate mint, truffle and blackberry. Soft and silky in texture, the wine finishes with chocolate-covered boysenberry. The wine will be aged in 60% new oak for between 16-18 months. 89 – 90 Pts

4,113 Views

Tasted

Apr 19, 2012

2010
Château Labégorce (Margaux)

A contender for one of the best value Bordeaux wines from the 2010 vintage, licorice, black cherries, espresso and spicy cassis scents pair well with the round, fresh, ripe, lively fruits found in the finish. The final blend turned out to be 45% Cabernet Sauvignon, 45% Merlot, 6% Cabernet Franc and 4% Petit Verdot.

6,608 Views

Tasted

Feb 13, 2013

Good, deep color with licorice, cassis, tobacco, and blackberry, round tannins and a fresh, blackberry filled finish.

4,951 Views

Tasted

May 3, 2012

Labergorce Deep color, earth, cassis and licorice in the nose. This easy to like Margaux wine should offer pleasure early. 88 - 90 Pts

5,114 Views

Tasted

Apr 21, 2011

2009
Château Labégorce (Margaux)

From a blend of 50% Cabernet Sauvignon, 35% Merlot, 8% Petit Verdot and 7% Cabernet Franc, the wine opens with espresso, boysenberry and earthy aromas. This leads to a lively, fresh, soft textured, medium bodied Margaux wine. Better than previous vintages, (and the 2010 is even better) with a firm commitment to producing the best wines possible from their terroir, you can expect good things in the future from Labegorce, which fortunately for consumers, remains a well priced Margaux wine.

4,380 Views

Tasted

Feb 1, 2012

2008
Château Labégorce (Margaux)

The perfume offers spice, tobacco, earth and cherry aromas. The wine ends with a red fruit and cassis flavored finish.

6,120 Views

Tasted

Jan 28, 2011

2005
Château Labégorce (Margaux)

Ready to drink, medium bodied, earthy, plum and cherry focused wine, complicated by notes of cedar, herbs and leafy, forest aromatics. The finish is pleasant, but slightly rustic.

4,224 Views

Tasted

Oct 19, 2016

1959
Château Labégorce (Margaux)

From a German negociant bottling, interestingly spelled, de L'abbe Gorsse, served blind, this was a gem. Earthy, herbal and savory, yet with ample, bright red fruits, cigar wrapper, cedar and spice, there was a nice roundness to the tannins with ample, earthy red fruits in the finish to make this a pleasure to taste, again and again.

1,884 Views

Tasted

Apr 8, 2022