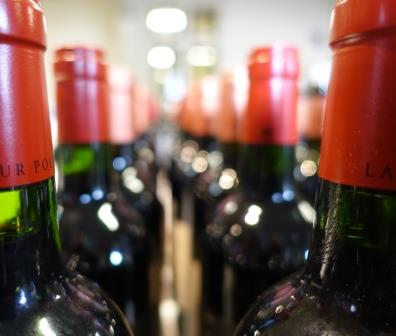 2018 Lalande de Pomerol offers loads of Pomerol character for a fraction of the price. Located next to many of the famous Pomerol vineyards, you can find terroir that is not all that different than what you find in Pomerol. So, it should come as no surprise that 2018 Lalande de Pomerol produced fabulous, Merlot dominated wines.
2018 Lalande de Pomerol are relatively forward, with deep colors, good concentration, round lush textures and plenty of ripe, sweet fruits. Fans of these wines should take a serious look at the top estates from this appellation.
The following wines were tasted in my home office in early 2021 in non-blind conditions.
2018 – Bertineau St.-Vincent – Lusciously textured, showy, black cherries, chocolate, mint and licorice come through in the nose and palate. Full-bodied and already showing its fruits and character with ease, this rich wine is ready to go. 90 Pts
2018 – Canon Chaigneau – Medium/full-bodied, ripe, round, lusciously textured dark cherries, black plums, licorice and chocolate are all over the place, in the nose and on the palate, which finishes with more ripe fruits, cocoa and espresso. Soft and silky, forward, fresh and fruity, this is already easy and quite nice to drink. 91 Pts
2018 – Chambrun – Espresso, cocoa, mint, black cherry and touches of flowers hit our nose. Lushly textured with round, plummy fruits, give but a few years to develop. 90 Pts
2018 – Enclos de Viaud – With opening notes of herbs, spice, thyme and red berries, the wine is soft, medium-bodied, bright and fresh, with an herbal touch in the otherwise red plum finish. 88 Pts
2018 – Expression de Bechereau – Produced from 100% Merlot, the wine is ripe, round, fruity and sweet. Forward, medium-bodied, oaky and ready to go, the wine leaves you with loads of sweet red fruits and oak in the finish. 87 Pts
2018 – Gachet – Medium-bodied, light, fresh, sweet, bright red fruits in forward, soft, crisp early drinking style. 88 Pts
2018 – Hauts-Conseillants – Truffle, black cherry, underbrush and thyme fill the nose. Medium-bodied, with a sweet core of ripe black cherries, cocoa and supple textured plums, this is already tasting just great. 90 Pts
2018 – Jean de Gue – Medium-bodied, light red fruits with a touch of herbs and oak pop up to round things out in this already accessible wine. Drink this on the young side. 87 Pts
2018 – La Chenade – Plums and cocoa form the core of this medium-bodied, soft, silky, sweet, fresh, early drinking charmer. You can enjoy this on release for its refined textures and fresh fruits. 89 Pts
2018 – La Fleur de Bouard – Fresh red berries blend well with the oak nuances, earth, licorice and floral characteristics. Silky and vibrant, with a mix on the palate blending sweet red fruits, chocolate and thyme. This is good now and promises to be even better with some age. 91 Pts
2018 – La Fleur de Bouard Le Lion – Soft, open and accessible, medium-bodied, forward, medium-bodied, elegant, easy drinking red plum and light cocoa filled wine that is best for early drinking pleasure. 87 Pts
2018 – La Fleur de Bouard Le Plus – Dark in color, you find red, black and hints of blue fruit wrapped in dark chocolate covered espresso beans and licorice on the nose and palate. Rich, full-bodied and concentrated, with lush textures and velvety tannins, the wine demands 5-7 years in the cellar before it really begins to strut its stuff. This Pomerol look-alike is made from 100% old vine Merlot. 94 Pts
2018 – La Sergue – Produced from a selection of their best terroir, the wine is medium-bodied, fresh, round, sweet and juicy with a soft, core of bright red berries, espresso and licorice. 88 Pts
2018 – LAmbroisie – Medium-bodied, forward, early drinking, supple textured wine with a core of coffee bean, cocoa and red plums for early drinking pleasure. 87 Pts
2018 – Les Cruzelles – Flowers, licorice, dusty chocolate and sweet, silky plums are all over the place. Elegant, refined, fresh and vibrant, the silky finish is just great. You can enjoy this on release or age it for a few years for more complexity. 92 Pts
2018 – Maine-Chaigneau Cuvee JS – Medium-bodied, bright, crisp, earthy, herbal accented, red plum filled wine with a noticeable herb and olive tone in the finish. 85 Pts
2018 – Moncets – Cherries, plums and licorice with an earthy core. Soft, silky and fresh, medium-bodied with sweet cherries in the finish, this is going to be fine to drink shortly after its released. 90 Pts
2018 – Roquebrune Cuvee Reine – Produced from 100% Merlot, the wine is forward, medium-bodied, soft and silky, with a juicy quality to the sweet, ripe, fresh plums in the finish. 89 Pts
2018 – Sergant – Flowers, black raspberries, black cherry and a touch of chocolate with lush, silky textures and lift. Medium-bodied, elegant and ready to go, this is already drinking quite nicely. 90 Pts
2018 – Tournefeuille – Chocolate covered plums with truffle accents creates the nose of this silky, soft, medium-bodied, sweet, ripe, plush, forward wine. There is a lot to like here with this Pomerol look-alike. 90 Pts
2018 – Viaud – Plums, forest leaf, licorice and assorted red pit fruits are served up in a sexy, elegant, silky style that is hard to resist. Elegant, soft, forward, fruit-filled fresh, you can enjoy this in its youth with ease. 90 Pts