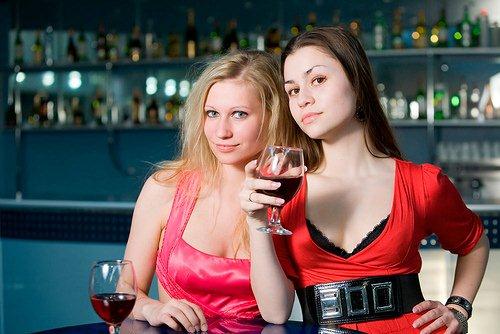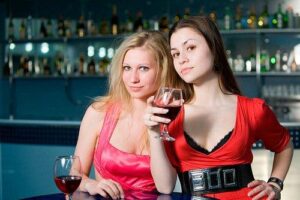 Wine Market Report on Russia Today from Top to Bottom Import to Export
Drinking wine in Russia is expensive. There are several reasons for this. Before I explain why, you need to know what takes place. Wines selling for 5 Euros in any Italian, French or Spanish supermarket costs between 20-25 Euros for the same bottle in Russia! The high price is not due to taxes and excise duties. All the government levies account for close to 50% of the producer's price. The high price is also due to market imperfections and "bonuses." This sum of money importer's pay to supermarket chain manager's and restaurant owners to make sure certain bottles are available on the top wine lists and stocked in the all the best Russian wine stores. These extra costs add between 20-30% of the importer's official price. You call it nonsense. We call it Russia!
Two thirds of Russian wine consumption is covered by local wine production. But not many people are aware of Russian wine. In fact I myself have not experienced much Russian wine until recently. Wine geeks know about Georgian and Moldavian wines. They still have a lot to learn about Russian wine. We drank a lot of them in the Soviet époque. Today 70 million cases or so are being produced on the territory of the Russian Federation. Apparently we have some good terroir and local grape varieties with distinctive personality with the potential to produce good Russian wine.
Russia drinks 7.14 liters of wine per capita a year, and by the total volume of consumption remains inside the top ten – it amounts to about 100 million cases annually. Many of us enjoy the very idea of drinking wine – it is so romantic. Vino, dolce vita, Italia, Paris, art, culture and wealth are all interrelated. And no doubt wine is opposed to all this muscular, violent, cruel and crazy Russian reality where only vodka can be accepted. Wine in Russia is viewed by the laboring people as a drink for wimps.
Unfortunately, we do not have any functioning wine legislation. The lion's share of quality Russian wine production is illegal, and this is only a drop in the bucket. On the one hand, we boast about a bunch of enthusiasts fighting the bureaucratic hurdles, which are generally quite high in Russia. When it comes to alcoholic products they become absolutely unconquerable.
On the other hand, there are huge Russian producers. The most forward-looking of the Russian winery owners expand their vineyards, the norm being between 3-4 thousand hectares. But many Russian wine producers choose to make wine without owning any vineyards. Less than a third of Russian wine is made from local grapes, the rest of the "wine material" (this is our special Russian term) is imported from Spain, Brazil, Argentina and other countries at a price of 25-35 cents per liter, before it is bottled and labeled in Cyrillic.
The figures constantly get so treacherously vague that the experts become totally mislead and do not understand what exactly the significant part of semisweet, semi-red, semi-Russian semi-wine is made from. Frankly speaking, the poor social groups in the capitalist Russia accounting for about two-thirds of the whole population, drink all sorts of unspeakable things, that is why the figure of 7.14 liters of wine per person each year should be perceived as a mere image.
The first guide on Russian wines released at the end of 2012 includes the description of a total of 55 wines from 13 wineries. The author explored the whole of the region thoroughly and chose as a lower threshold for acceptance into his guide the rating of 75 points using the 100 point scale. The top wines were all made from Russian grapes. The maximum of 92 points in the rating is given to only two wines: 2010 Vedernikov Krasnostop. Krasnostop is a local grape variety.
What do the elite Russian wine tasters enjoy drinking? Special cuvees of the Russian wine giants like; Myskhako and Château Le Grand Vostok, half-underground wines of garagistes like Yanis Karakezidi, Gennadiy Oparin, Alexey Tolstoy and Valery Loghinov.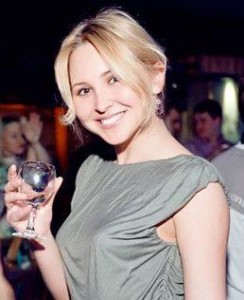 Russia is a land of extremes in their supreme manifestations. It sees one of the biggest discrepancies in incomes and, subsequently, one of the biggest gaps in wine consumption. The fine wine market, as we all know, correlates only with the number of billionaires. Moscow enjoys the second largest concentrations of Billionaires in the world. There are numerous Russian cellars filled with wines scoring 100 point wines from Robert Parker. They are stuffed with the best Bordeaux wines and other scarce collectibles. The Italian Ambassador to Russia told me it was in Russia that he first tried Masseto, Gaja and other high end Italian wines brought to him as a gift by his Russian wine loving guests.
In fact, there is even a popular Russian song from the band Akvarium celebrating the famous First Growth from Pauillac with the lyrics, "Sometimes you travel by train and drink Château Lafite Rothschild straight from the bottle. There are urban legends like this; "So my lads and me took a bottle of Petrus, but didn't like it, thought it sour and gave it to the girls to make mulled wine." Is wine drinking for the wealthy nothing more than a status symbol? Of course not! Many collectors know all the Grand Cru wine of Burgundy and the top 1855 Classified Growths of the Medoc, along with the best wines from Pomerol and St. Emilion.
We strive for European food and European wine with the same passion as we strive for European political and social organization. The latter is beyond our grasp, but the wine is always near at hand. We are ready to pay extra money to get closer to the European illusion. The number of wine schools, wine clubs and wine boutiques is constantly growing. You can easily find the person to discuss the nuances of cold maceration, differences and similarities of Cabernet Sauvignon, Merlot, Pinot Noir, Nebbiolo and Xinomavro, surprising matching between Alsacian wine and Russian food. Everything Italian is hot in Russia. You can find an entire regiment of Italian chefs living in Russia. One of them has told me recently that in his native town Pesaro he cannot always find a whole set of Italian products of the same quality as in Moscow.
It's an interesting time to be a wine lover in Russia.
Written by Vasily Raskov, editor of Simple Wine News, wine columnist at Kommersant.