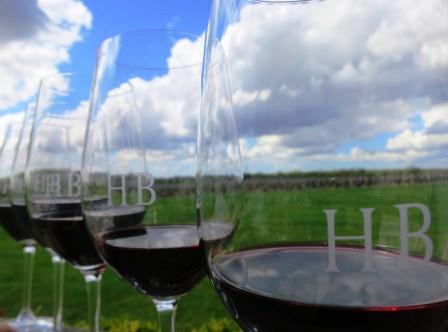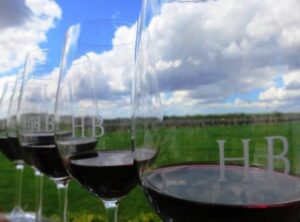 2011 Haut Bailly From a blend of 50% Cabernet Sauvignon, 47% Merlot and 3% Cabernet Franc, the wine reached 13% alcohol and will be aged in 55% new oak. Yields were about the same as that of 2010 at 38 hectoliters per hectare. Smoke, truffle, scorched earth, cassis, coffee and blackberry scents prepare you for the fresh crème de cassis and polished blackberry finish. 92-94 Pts.
2011 La Parde Haut Bailly Smoky plum and spice open to medium body and an approachable black cherry finish. 87-88 Pts
To read detailed comments from Haut Bailly on the 2011 harvest: Chateau Haut Bailly Calls 2011 Bordeaux Vintage Unusual
Jeff Leve What was the most difficult part of the 2011 Haut Bailly growing season for you?
Veronique Sanders "The hot winds that ran through Haut Bailly at the end of June caused damage to the Cabernet Sauvignon. Because of that, more work was required to sort the Cabernet."
Jeff Leve How much more work for this 2011 Haut Bailly vintage?
Veronique Sanders "Sorting was difficult, as each bunch needed to be looked at one at a time. We spent 2,800 hours picking the 2010 Bordeaux vintage. For this year, 2011, we worked for 3,800 hours!"
Jeff Leve Did you spend as much time harvesting this 2011 Haut Bailly Merlot?
Veronique Sanders "More work was needed on the Cabernet Sauvignon. But we're happy with what we have. The end result of the harvest is low yields and powerful fruit.  2011 Haut Bailly required more Merlot in the assemblage to soften the Cabernet Sauvignon. While the majority of the blend remains Cabernet, the 47% of Merlot made a big difference in adding softness to the wine."
Jeff Leve What did you need to focus on during the 2011 Haut Bailly vinification?
Veronique Sanders "We had to extract like a ballerina and use a gentle touch. We extracted at low temperatures. This truly considered the style of the vintage and helped us avoid unipe or hard tannins."
Jeff Leve What are your plans for the new vineyard you recently purchased called Le Pape? For example, will it be included in the 2011 Haut Bailly?
Veronique Sanders "Le Pape will remain an individual, unique personality in Pessac Leognan."
Jeff Leve Who will be responsible for making the wine?
Veronique Sanders "The team at Haut Bailly will be responsible for the winemaking at Le Pape." 
Jeff Leve What are the vineyards like at Le Pape?
Veronique Sanders "We have 7 hectares of old vines. Many of the vines are close to 50 years of age. They are planted to 80% Merlot and 20% Cabernet Franc. The terroir is located close to Haut Bailly.  It's just down the street. From vineyard to vineyard, it's only 300 meters".
Jeff Leve What changes are in the works for Le Pape?
Veronique Sanders "Well the first change is the label. It will remain classic. But it's going to be fresh. Starting with our detailed soil analysis, the team will be up and running, getting things into high gear starting with the 2012 vintage!"