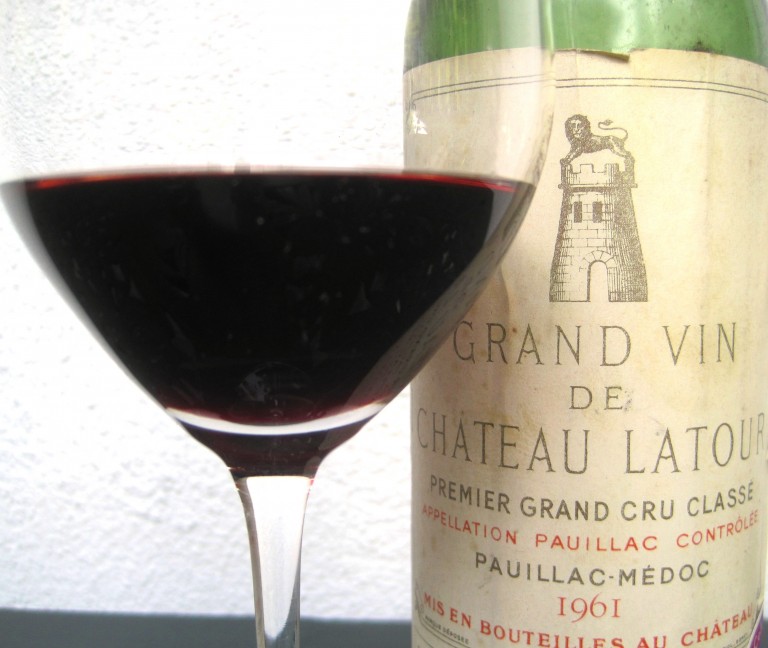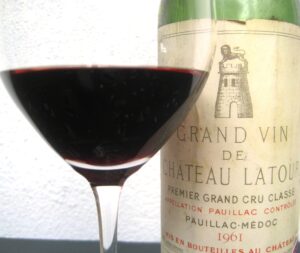 Chateau Latour record auction prices from Christies sale.
In a clear sign of strength for Bordeaux wine in the auction market, thirsty collectors, (Mostly from Asia) stunned the market by snapping up bottle after bottle of wines offered directly from the cellars of Chateau Latour.  Provenance is key with older bottles. This helped propel the prices to new levels.  All the bottles offered in the auction  carries a unique "Prooftag" traceability and authentication seal. The wines will carry a special back label inscribed, 'This bottle was released directly from the cellar Chateau Latour  in April 2011 specifically for Christie's auction in Hong Kong on May 27th 2011″.  392 seperate lots were offered and accordintg to Christies, all 392 lots were sold.
Even though Latour set new records their wines, prices realized failed to reach the same levels hit by Chateau Lafite Rothschild in an October 2010 sale held in Hong Kong.  While older bottles earned record prices, younger vintages did not fare as well, 2009, 2005 and 2000 all were sold at a slight discount to current prices.  This is healthy as it indicated collectors are aware of current values and conditions and are not willing to overpay at auctions. 
The next questions are;  what will the sales results mean for the other First Growths?  Will it cause them to rise in price as well, and does that mean the Second Growths will follow suit, albeit at a slower pace?  Lafite has slowed down a bit after months of steadily rising in price. Is Lafite set to escalate in price again?
The question many consumers and merchants are truly concerned with is, what will this mean for 2010 Bordeaux  futures pricing? 
As for prices on 2010 Bordeaux futures, we'll know soon enough.  Numerous wines are expected to start being offered in early June.   The First Growths might not be offered for sale until after Vinexpo. June is going to be a busy month for Bordeaux wine merchants and consumers seeking to buy Bordeaux wine.
Highlights from the Christies sale include the following results:
Latour 82 – 1 case sold for £ 42,000
Latour 82 – 1 bottle (imperial) sold for £44,000
Latour 61 – 1 bottle (imperial) sold for £135,000
Latour 61 – 1 bottle (jeroboam) sold for £85,000
Latour 61 – 1 bottle (magnum) sold for £50,000
Latour 61 – 3 case (magnum) sold for £115,000 per case
Latour 61 – 4 cases (750ml bottles) sold for £92,000 per case
Latour 59 – 1 case (magnum) sold for £76,000 per case
Latour 59 – 2 cases (bottles) sold for £70,000 per case