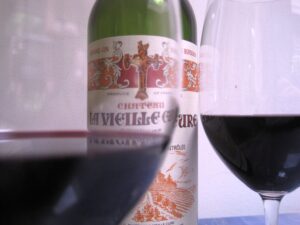 I like Bordeaux wine. That is one of the main reasons I founded this web site. I imagine you enjoy Bordeaux wine too.
These days, far too much conversation is focused on the price wines sell for, instead of what's actually in the bottle.  With today's economy, coupled with rising prices along with daily records being set for Chateau Lafite Rothschild prices, it's easy to understand why some people focus on cost, instead of value.
Is Bordeaux wine expensive?  It depends. If you focus on the First Growths and a few other assorted chateaux, the answer is yes. But once you move past the wines at the top of the pyramid, there are dozens of easy to find, affordable Bordeaux wines that also taste great today!  Many of the top quality value, Bordeaux wines come from the Right Bank.  They can be found in St. Emilion and the outlying areas, Cotes de Castillon and Fronsac. These wines are good and represent great value.  I buy them and when my dad wants to buy affordable wine, it's what I recommend to him as well.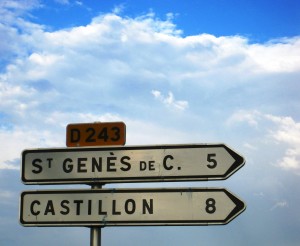 The majority of these wines come from good terroir with limestone, clay, gravel and sandy soils. The owners making the best wines from these appellations know they cannot hope to compete and sell their wines without striving to produce the best wines possible from their vineyards. They practice the same vineyard techniques as all the top properties. 
The top estates know wine is made in the vineyard.  They work their vineyards by hand with green harvesting, (which helps lower yields and increase concentration) desuckering, (removing unwanted young shoots,) and deleafing,  (which helps vines obtain more sun and air.)
The top owners practice sorting, looking for the best fruit. And just like at the top properties, the best wines see as little handling as possible.  A lot of these chateaux utilize pre-fermentation cold maceration.  These are serious winemakers.
If these owners do the same work as the more expensive properties, why do the wines sell for a lot less money? The easiest way to look at this is, think about zip codes.  People pay more for property in Beverly Hills or Manhattan that they do in the suburbs.  Savvy consumers use this information to their advantage and buy these wines.
The idea for this article came from a bottle of Vieille Cure that was opened last night during dinner.
2005 Vielle Cure is filled with black licorice, fresh herbs, chocolate covered boysenberry, coffee and Asian spice aromatics. Full bodied, fat, round and deep on the palate, the wine ends with a mouth filling blast of chocolate covered black cherries. This is a lush, lusty wine that while not overly complex, offers a lot of hedonistic pleasure. This remains a contender for the top value play from 2005. 93 Pts
If you have questions on any Bordeaux wine values, please feel free to post.