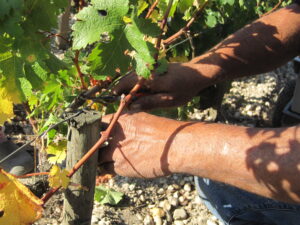 Chateau Branaire Ducru St. Julien owner Patrick Maroteaux explained what makes 2009 special: "It was the unique weather conditions. Most of the time, you need to pick earlier than you might like to avoid the rainy season. But in 2009, the Indian summer continued through October, allowing our team to pick when they wanted.
This additional hang time during the 2009 Branaire Ducru Harvest to exploit their terroir fully". Maroteaux continued, "One of the key reasons behind the success of the 2009 Branaire Ducru Harvest and growing season was the combination of hot days and cool nights, conditions perfect for the grapes". Branaire Ducru completed their harvest on October 8.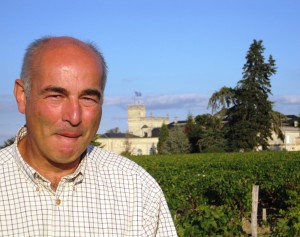 Ducru Beaucaillou owner Bruno Borie made a pertinent observation on the changing times in Bordeaux: "30 years ago, Ducru would have picked much earlier than we did in 2009. The fruit would have been ripe, but the seeds, skins, and tannins would not have achieved ripeness. Today, things are different. If the weather allows, we wait for the right moment". Ducru picked merlot between September 26 and September 29. Borie said, "The merlot in 2009 is the ripest ever seen at Ducru". Average potential alcohol levels ranged from 13.5% -14.5%. The cabernet sauvignon was harvested from October 2 to October 9 under close to perfect conditions. Borie said of the fruit, "The grape bunches resemble dark, almost deep blue, tightly clustered pinecones that will help us produce wines of elegance and balance".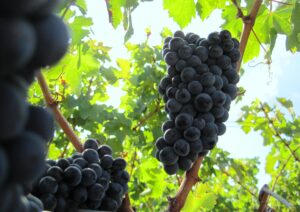 Leoville Poyferre owner Didier Cuvelier remarked, "2009 reminds him of 1982". He added, "One of the key benefits to 2009 is the long hang time. 1990 was another vintage with a lot of hang time". In 2009, the chateau harvested merlot from September 29 to October 1, the same day they began picking cabernet sauvignon. Didier pointed out that they waited longer than usual to pick in 2009. "They could have started harvesting earlier because the fruit was ripe. But they waited for full phenolic ripeness of the seeds, tannins, and skins, which all needed additional hang time to ripen fully. Those conditions will produce the best Bordeaux wine".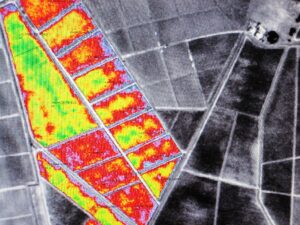 At  St. Pierre  –  Jean-Louis Triaud was one of the first proprietors to use satellite technology to help determine picking dates.  This was used for Chateau Gloria  as well. The images show the state of development in the vines' root structure. Understanding where the vines are in their feeding cycle allows the team insight into the optimum moment to harvest each block. Triaud says, "2009 offers all the elements needed for a great vintage to produce outstanding Bordeaux wine. Technical analysis places the quality of the raw materials between that in 2003 and 2005".