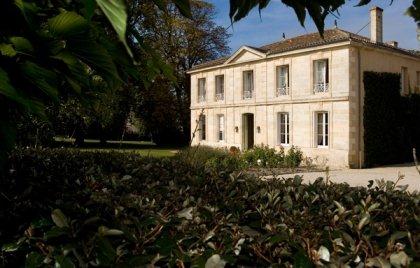 Learn everything about Chateau Ormes de Pez, St. Estephe with wine tasting notes, wine and food pairing tips. Learn about the best vintages, vineyards, ratings, a history of the property, and information on winemaking. If you want to read about other Bordeaux wine producers: Links to all Bordeaux Wine Producer Profiles
Chateau Ormes de Pez History, Overview
Chateau has a long history in Bordeaux dating back to the 16th century when it was referred to as Domaine de Pez. The name change to what we know of today took place after the French Revolution. The inspiration for the name change to Chateau Ormes de Pez came about quite easily.
The first part of the name, Ormes, when translated from French to English means Elms, a type of tree that at one point in time was a part of the estate's landscape. The remainder of the name comes from the local village of Pez, where the property is located.
Chateau Ormes de Pez belongs to the Cazes family who also owns Chateau Lynch Bages, which is located in Pauillac. Chateau Ormes de Pez, like most Bordeaux vineyards, has a long history with numerous owners.
Some of the previous well-known owners who possessed the Medoc estate prior to the Cazes family include Marcel Alibert who also owned Chateau Belgrave in the Haut Medoc appellation. In 1940, Ormes de Pez was purchased by Jean Charles Cazes.
At the time of the purchase, Chateau Ormes de Pez was already quite, well-known to the Cazes family. That is because the sister of Jean Charles Cazes had worked at the estate.
Today, Chateau Ormes de Pez remains in the hands of the Cazes family, who are well known for their more famous Pauillac estate, Chateau Lynch Bages. The Cazes family also owns an estate in the Graves region, Chateau Villa Bel Air, as well as Domaine des Senechaux in the Chateauneuf du Pape appellation.
Chateau Ormes de Pez enjoyed a renovation of its wine-making facilities in 1993. Due to the high level of quality here, and its association with the Cazes family which as you know owns Lynch Bages, Ormes de Pez remains one of the most popular, and expensive Cru Bourgeois Bordeaux wines.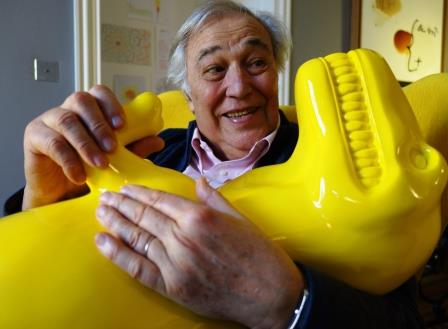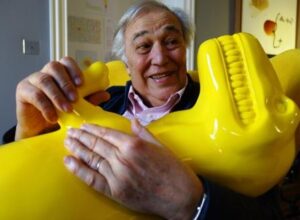 Chateau Ormes de Pez Vineyards, Terroir, Grapes, Winemaking
The 40-hectare vineyard of Chateau Ormes de Pez is planted to 54% Cabernet Sauvignon, 37% Merlot, 7% Cabernet Franc and 2% Petit Verdot. This shows a marked increase in the amount of Merlot in the vineyard, which previously had a lot more Cabernet Sauvignon planted. This has clearly helped add more softness and richness to the wine.
The terroir has 3 different types of soil with gravel, clay, and sand. The vineyard is basically in 2 parts, with more of the gravel in one section. You find larger deposits of clay, sand, and gravel in the other part. On average, the vines are kept at 30 years of age. The Saint Estephe vineyard is planted to a vine density of 9,000 vines per hectare.
Chateau Ormes de Pez Wine Making
To produce the wine of Chateau Ormes de Pez, the wine is vinified in temperature-controlled, stainless steel vats. Malolactic fermentation takes place in barrel and vat, with 30% of the harvest going through malolactic fermentation in vats. The wine of Ormes de Pez is aged in an average of 50% new, French oak barrels for close to 15 months before bottling.
Older vintages of Chateau Ormes de Pez used much less new oak. In fact, prior to 2000, the wine was on average aged in about 10% new, French oak barrels. The increase in the number of new oak barrels used during the aging process has added more richness and softer textures to the wine.
The Best Vintages of Chateau Ormes de Pez are: 2022, 2021, 2020, 2019, 2018, 2017, 2016, 2015, 2014, 2010, 2009, 2005 and 2003.
When to Drink Chateau Ormes de Pez, Anticipated Maturity, Decanting Time
Chateau Ormes de Pez can be enjoyed young. However, the wine is often better with at least a few years of bottle age. Of course, that can vary slightly, depending on the vintage.
Chateau Ormes de Pez is usually best enjoyed in the first 10-20 years after the vintage. Young vintages can be decanted for 1-2 hours. This allows the wine to soften and open its perfume. Older vintages might need very little decanting, just enough to remove the sediment
Chateau Ormes de Pez is made by the same team that produces Chateau Lynch Bages. On average, close to 18,000 cases are produced every year.
Serving Chateau Ormes de Pez with the Best Wine, Food, Pairing Tips
Chateau Ormes de Pez is best served at 15.5 degrees Celsius, 60 degrees Fahrenheit. The cool, almost cellar temperature gives the wine more freshness and lift.
Chateau Ormes de Pez is best served with all types of classic meat dishes, veal, pork, beef, lamb, duck, game, roast chicken, roasted, braised, stewed, and grilled dishes. Ormes de Pez also pairs well with several different Asian dishes and of course, a diverse array of hard and soft cheese.
Château Les Ormes de Pez Wine Tasting Notes
25 Vintages 214,347 Views Sort by Vintage-Rating
2022
Château Ormes de Pez (St. Estèphe)

Black currants, and spice form the core of this wine. On the medium-bodied palate, the wine is sweet, vibrant, and packed with black fruits, wet earth, spice, cedar, and leafy tobacco. Soft, round, and generous, the peppery black fruit in the finish really works here. The wine is a blend of 51% Merlot, 39% Cabernet Sauvignon, 8% Cabernet Franc and 1% Petit Verdot. Drink from 2025-2042. 91-93 Pts.

2,208 Views

Tasted

May 8, 2023

2021
Château Ormes de Pez (St. Estèphe)

Medium-bodied, the wine is fresh, juicy, sweet and vibrant with a complex finish loaded with round-textured, herbs, black raspberries, menthol and plums that last through to the endnote. Drink from 2024-2043. 90-92

2,199 Views

Tasted

May 20, 2022

2020
Château Ormes de Pez (St. Estèphe)

Nuances of smoke, chocolate and spice along with a bushel of ripe blackberries and currants offer up their fragrance with no effort. On the palate, the wine is even better with its layers of ripe, sweet, creamy, black and red fruits, olives and cocoa that hold your interest. This is going to be delicious with only a modicum of aging. Drink from 2024-2038.

1,470 Views

Tasted

Mar 21, 2023

Things keep getting better and better here and 2020 is no exception. The nose, with its spicy personality also shows forest leaf, tobacco, pepper, black and red fruits and earthy nuances. On the palate, the wine is rich, round and ripe. It's packed with sweet, fresh, polished, juicy red berries on the mid-palate and in the open, soft textured finish. Forward in style, this should drink quite well with just 3-4 years of aging. 92-94 Pts

2,191 Views

Tasted

May 20, 2021

2019
Château Ormes de Pez (St. Estèphe)

The wine has picked up steam during the aging process. Now you find notes of flowers, peppery red fruits, cocoa, tobacco leaf, cedar and spice. The wine is fresh, lush, round and ripe, with a rich, creamy, dark red fruit packed mid-palate. This is clearly the best vintage of Ormes-de-Pez ever produced. Drink from 2024-2040.

2,171 Views

Tasted

Mar 29, 2022

2019
Château Les Ormes de Pez (St. Estèphe)

Medium-bodied, earthy, spicy and fresh, the wine serves up a juicy bolt of ripe, sweet, pure cassis, cherries and spice. Forward in style, this should drink quite well with just a few years of aging. 91-93 Pts

5,422 Views

Tasted

Jun 20, 2020

2018
Château Les Ormes de Pez (St. Estèphe)

Spicy blackberries, gravel, tree-leaf and cedar are on the nose. From there, just one sip and you know this is the finest Ormes de Pez ever produced. There is volume, sweetness to the fruits, persistence and energy in the fruity finish. The wine was made from 50% Merlot, 41% Cabernet Sauvignon, 7% Cabernet Franc, and 2% Petit Verdot, reaching 14.6% ABV. 92-94 Pts

7,391 Views

Tasted

Apr 19, 2019

2018
Château Ormes de Pez (St. Estèphe)

Peppery red fruits, tobacco leaf, cedar and red currants get your attention. From there the mediu8m-bodied waves of ripe, juicy, crisp berries on the palate with their spicy overtone seals the deal. Give this classically styled wine 4-5 years in the cellar and enjoy it over the following 2 decades.

2,176 Views

Tasted

Mar 9, 2021

2017
Château Les Ormes de Pez (St. Estèphe)

Medium-bodied, forward, early-drinking Saint Estephe with plenty of fresh red fruits, earth, spice and tobacco nuances.

2,929 Views

Tasted

May 14, 2020

Spicy and grounded with fertile soil and the reddest of fruit, here you'll find cedar, tobacco and blackberries. Timelessly crisp, fresh and lively with herbs, olive and pepper on the palate and in the finish, the wine is a blend of 51% Merlot, 42% Cabernet Sauvignon.

3,800 Views

Tasted

Apr 26, 2018

2016
Château Les Ormes de Pez (St. Estèphe)

Loads of crushed rocks, fresh, bright red fruits and ripe, soft tannins. The wine had depth, length and the ability to age, leaving with you a blast of sweet, juicy, dark red fruit in the finish. This is clearly the best vintage yet for Les Ormes de Pez.

4,823 Views

Tasted

Feb 9, 2019

Indonesian tobacco, finely crushed gravel, herbs and spices and black currants covered in crème de cassis, this year's wine is softer and livelier than in the past. Add ripe tannins and a fruity finish and promise yourself a second date. This medium-bodied wine was produced from 52% Merlot, 42% Cabernet Sauvignon, 8% Cabernet Franc and 1% Petit Verdot.

6,564 Views

Tasted

Apr 29, 2017

2015
Château Les Ormes de Pez (St. Estèphe)

Between medium bodied, to light, there is a distinctive leaf and herbal note to the crisp red fruits, espresso and dusty tannins in the finish.

2,973 Views

Tasted

Mar 12, 2018

Fruity, tobacco and smoky aromas meld with spicy, red fruits leaving you with dusty, cherry notes in the finish. This medium-bodied wine was produced from 49% Merlot, 44% Cabernet Sauvignon, 6% Cabernet Franc and 1% Petit Verdot. 86 - 88 Pts

4,030 Views

Tasted

Apr 19, 2016

2014
Château Les Ormes de Pez (St. Estèphe)

Fresh red cherries, spice, earth and herbs are all wrapped up in nicely, in this medium bodied forward effort. There are some firm, ripe tannins that will help the wine age and evolve.

4,732 Views

Tasted

Jan 31, 2017

Cassis and earthy notes blend perfectly with the spicy, red fruits, bringing a shiny freshness to the finish. The wine was made from a blend of 47% Cabernet Sauvignon, 44% Merlot, 7% Cabernet Franc and 2% Petit Verdot. 89-91 Pts

4,126 Views

Tasted

Apr 13, 2015

2013
Château Les Ormes de Pez (St. Estèphe)

From a blend of 46% Cabernet Sauvignon, 42% Merlot, 10% Cabernet Franc and 2% Petit Verdot, the wine is forward, medium bodied, finishes with a crisp, spicy, red berry notes, coupled with a kiss of oak.

3,977 Views

Tasted

Feb 7, 2016

Vanilla, coffee bean, fennel and dark cherry aromas, the wine is medium bodied, with a sweet and tart, cassis finish. The wine is made from a blend of 46% Cabernet Sauvignon, 42% Merlot, 10% Cabernet Franc and 2% Petit Verdot. 85-87 Pts

2,638 Views

Tasted

Apr 20, 2014

2012
Château Les Ormes de Pez (St. Estèphe)

Showing a bit too much oak, coupled with the bright cranberry and cassis notes, that leaves you with a touch of dryness in the crisp finish.

4,980 Views

Tasted

Mar 11, 2015

With 46% Cabernet Sauvignon, 44% Merlot, 8% Caberent Franc and 2% Petit Verdot in the blend, the wine will be aged in 45% new French oak. With cedar wood, black cherry and herbs, this medium-bodied wine has a four-square style and ends with a simple cassis finish. 85-88 Pts

6,498 Views

Tasted

Apr 23, 2013

2011
Château Les Ormes de Pez (St. Estèphe)

Oak, black raspberries, earth and stone notes are easy to find. The tannins show some rusticity and dryness in the slightly short, but soft finish.

2,851 Views

Tasted

Feb 16, 2014

From the same technical team as Chateau Lynch Bages in Pauillac, blending 50% Cabernet Sauvignon, 41% Merlot, 7% Cabernet Franc ad 2% Petit Verdot. The wine will be aged in 45% new oak. 45 hectoliters per hectare, down about 5% from 2010. Earth, licorice, blackberry, oak and mineral essences. Medium/full-bodied and fresh with black raspberry and bitter chocolate notes in the finish. 88-89 Pts

3,303 Views

Tasted

Apr 8, 2012

2010
Château Les Ormes de Pez (St. Estèphe)

With a nice dark ruby color, wet earth, blackberry and wood scents lead to ripe, juicy, black and red berries, spice and cassis. As it continues to develop, clearly, this is one of the top vintages of Les Ormes de Pez.

6,420 Views

Tasted

May 8, 2015

With lively fruit, fresh blackberry and plum, earth and spice notes, this zippy wine made from a blend of 57% Cabernet Sauvignon, 34% Merlot, 7% Cabernet Franc and 2% Petit Verdot, the wine offers a lot of fruit, flavor and freshness for the money.

6,954 Views

Tasted

Feb 6, 2013

Aromas of slate, dark berries, jam and green peppercorn lead to a full bodied, big, juicy mouthful of fresh cassis and blackberries.

8,064 Views

Tasted

Jul 16, 2012

Les Ormes de Pez - From the seam technical team as Chateau Lynch Bages in Pauillac, blending 57% Cabernet Sauvignon, 34% Merlot, 7% Cabernet Franc and 2% Petit Verdot produced a deeply colored wine with scents of stone, cassis and coffee bean. With round tannins and a soft entry, the wine finishes with sweet cassis and black cherry flavors, supple textures and freshness. 90-92 Pts

8,245 Views

Tasted

Apr 19, 2011

2009
Château Les Ormes de Pez (St. Estèphe)

Fresh, soft, round and with a sense of polish to the tannins, the wine is juicy, spicy, fresh and ready for its prime-time drinking window. Splash decanting is all this needs to strut its stuff.

4,617 Views

Tasted

Nov 12, 2018

From an assemblage of 54% Cabernet Sauvignon, 37% Merlot, 7% Cabernet Franc and 2% Petit Verdot this tannic, sturdy wine offers blackberry, cherry and earthy aromas. There is a slight drying sensation in the strong, tannic finish. 89 Pts

9,681 Views

Tasted

Jan 26, 2012

Black pepper, crème de cases, stone and earthy scents open to a round textured, fresh, ripe wine that's filled with sweet, ripe, bright, juicy, ripe black and red berries. From the same technical team that produces Chateau Lynch Bages, this is a winner in 2009!

10,012 Views

Tasted

Jul 19, 2011

2009 Ormes de Pez opens with floral and sweet berry aromas. Full bodied and lush, the wine ends with sweet berry flavors. 91/93 Pts

10,773 Views

Tasted

Jun 26, 2010

2008
Château Les Ormes de Pez (St. Estèphe)

Fully mature, medium/full bodied, earthy, tobacco filled, red berry wine oriented wine. This probably drinking quite close to its peak today.

3,648 Views

Tasted

Sep 17, 2018

Medium bodied with rustic tannins and scents of cassis and earth, based on this bottle, the wine is not drinking well at this point. I'd give it time before popping another bottle.

7,249 Views

Tasted

Oct 3, 2013

With a perfume filled with blackberry, boysenberry earth and forest floor aromas, this beefy, fresh wine will deliver a lot of bang for the buck.

7,359 Views

Tasted

Jan 28, 2011

2007
Château Les Ormes de Pez (St. Estèphe)

Fully mature, with the bricking of age, the wine is on the secondary side with its herbs earth, tobacco and red fruit character. Medium bodied, soft and just hanging to its remainder of peppery fruit, the wine requires consumption.

4,067 Views

Tasted

Jun 25, 2017

2006
Château Les Ormes de Pez (St. Estèphe)

Drinking at its peak, this medium bodied, fresh, crisp, wine has a sharp, dusty, bright, red fruit finish.

4,298 Views

Tasted

May 25, 2016

Rustic in nature, with masculine tannins, this is better on the nose with its earthy character than on the firm, old school, crisp, austere palate.

5,695 Views

Tasted

Nov 23, 2013

2005
Château Les Ormes de Pez (St. Estèphe)

With a developed, earthy, tobacco scented nose, the fresh, crisp, spicy, bright cassis filled wine is classic in style, with a stern, traditional St. Estephe charm.

4,177 Views

Tasted

Jun 28, 2015

Hard, tannic and a bit angular in style, there is cassis, earth and spice to be found, but the wine lacks softenss and charm. I am not sure time will make that much difference.

6,055 Views

Tasted

Aug 7, 2012

Spicy red and black plums with assorted red fruit aromas open to a medium/full bodied, tannic, bright wine that will drink well young. Give it 2-3 more years and drink it over the following decade.

6,762 Views

Tasted

Nov 6, 2011

2004
Château Les Ormes de Pez (St. Estèphe)

Ready to drink, earth, tobacco, cedar chest and dark cherry create the personality. Medium bodied, short and to the point, the finish is all about the spicy, peppery berries.

3,204 Views

Tasted

Jan 4, 2015

2003
Château Les Ormes de Pez (St. Estèphe)

Light ruby in color, tobacco, earth and cigar box notes dominate the aromatics. On the palate, the wine is fully developed with a spicy, strawberry and cherry liqueur finish. This requires drinking sooner than later.

4,981 Views

Tasted

Dec 18, 2013

2000
Château Les Ormes de Pez (St. Estèphe)

This was probably better 5 years ago. Meaty, masculine and earthy, the wine is firm, medium bodied and shows a hint of bright, cassis in the finish. Drink up as it is not going to improve from here.

3,494 Views

Tasted

Oct 9, 2016

1996
Château Les Ormes de Pez (St. Estèphe)

Medium-bodied, fresh, earthy, peppery, red fruits with a nice ripeness to the berries. The wine is soft, charming and comes along with Asian spices, cedar and cigar box notes to round things out. Fully mature, this requires consumption over the next few years before it begins to drop its fruit.

2,457 Views

Tasted

Dec 14, 2021

1961
Château Les Ormes de Pez (St. Estèphe)

Red berries, forest floor and clay in the nose. The wine is light in color and density, but there is a charming personality and sweetness to the fruit and good length in the finish. This was surprisingly good. I'm sure that has a lot to do with the provenance, as this was just a beautiful bottle. For a Bordeaux of this quality from 1961, due to its low price, it's worth seeking out a bottle or two.

2,683 Views

Tasted

Dec 9, 2014