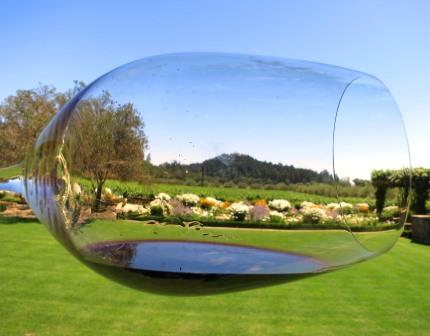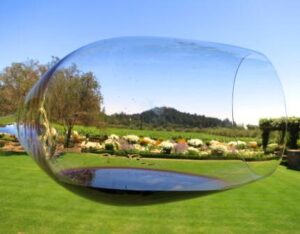 It's time for my annual list of the top ten wine and food resolutions for the year. Generally speaking, I am not one for making lists or resolutions. In part, because I cannot make up my mind if making a resolution is positive or not. For example, say I make a resolution and do not follow though. Now, I have to deal with the consequences of both not hitting the goal, and not following through on the resolution. One or the other is enough to drive me to drink. On the other hand, being driven to drink is not a bad thing, especially when it's good wine.
With that in mind, and ready to embrace new challenges and the new year, these are my top ten food and wine resolutions for 2014.
Top Ten Wine and Food Resolution #1 – Solve the dilemma created by the last bottle syndrome. I will open some of those orphan bottles in the cellar. Over the years I seem to have accumulated a nice collection consisting of the last bottle's from the case. I am not quite sure why bottle number 12 is so hard to open. But it is. It's time to pop some of those bottles.
Top Ten Wine and Food Resolution #2 – Add a few magnums to my cellar. Most of the time, I prefer tasting two different bottles over one large format bottle. I like the variety. But there are times when making a statement is appropriate and magnums make a statement on the table.
Top Ten Wine and Food Resolution #3 – Drink, taste and write more about Chateauneuf du Pape! Southern Rhone wines are delicious! They are well priced, filled with character and do not in most cases require cellaring. They offer sublime tastings when young. Over the last quarter of 2013, the amount of content on The Wine Cellar Insider related to Chateauneuf du Pape was doubled. I have several days booked for tasting in Chateauneuf du Pape in June to help see this resolution come through.
Top Ten Wine and Food Resolution #4 – Open some of the oldest wines in my cellar. I do not want to get to the stage where my oldest bottles are too old to taste. Or worse, I am too old to taste them.
Top Ten Wine and Food Resolution #5 – Discover new restaurants. I do not know about you, but I tend to suffer from the Cheers syndrome. The Cheers syndrome is best described as preferring places where everyone knows your name. Tonight, I'm ready to tackle this resolution I'm booking a reservation for someplace I've never been. If I like it, I'll probably go back, which will start the cycle all over again.
Top Ten Wine and Food Resolution #6 – Focus more of my attention to tasting, writing about and discovering the best value wines. New consumers have never had it so good. There are so many fabulous wines priced at $40 or less that offer great character at fair prices. A lot of these wines are better than several of the most famous names from the 1970's and 1980's. Wine today is better than ever. Unless you're seeking special, age worthy wines, every wine lover can drink very good wine for under $40. The trick is to find the gems and avoid the boring, industrial, shrill or charmless wines, as well as wines that sell their product based solely on their previous reputation.
Top Ten Wine and Food Resolution #7 – Participate and put together more horizontal and vertical tastings. The best way to truly get to know a vintage or chateau is comparing a reasonable cross selection of wine.
Top Ten Wine and Food Resolution #8 – Taste and write tasting notes on as many 2004 Bordeaux wines as possible this year. Ten years after the vintage is always a great time to check in and see how the wines are developing. I have two trips planned this year to Bordeaux. I will get the chance to taste a lot of wine over the next several months which will include a lot of 2004 from the Medoc and the Right Bank.
Top Ten Wine and Food Resolution #9 – The combination of fresh and sweet really works. Like far too many people, I can count the times I open sweet, Sauternes, the white Bordeaux wine on both hands and still have fingers left. Add to that some of the sweet wines from Alsace and the Loire and it's clear, I have some work to do.
Wine and Food Resolution #10 – Be more adventurous when it comes to wine. I need to try wine from more than Bordeaux, the Rhone Valley and California. In case this cannot be accomplished, the only solution I see is to open and drink more Bordeaux, Rhone and California wine.
What are your food and wine resolutions for the year?