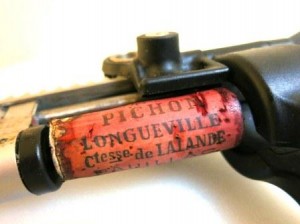 If wine is for creating memories, 1982 Pichon Lalande did its job for Fathers Day. My dad enjoys the best of everything. OK, almost everything. While he likes and appreciates good Bordeaux wine, he does not collect wine. Why should he? He gets to drink mine!  Even though wine is not a passion for him, popping bottles for him is always a pleasure.  He raised me and that was a chore. As you can imagine, he deserves it.  Interestingly, dad knows the difference between average, good or even great Bordeaux wine. He doesn't know the words for wine speak, but frankly, isn't wine speak over rated? The fun thing is, I think he gets as much pleasure watching me open bottles for him, as I do in sharing them with him.
With all that in mind, it was time to open a few bottles and enjoy a nice family day in the backyard.  Cooking duties were mine and I knew exactly what to do. Simply put, buy great ingredients and not overcook anything, while enjoying a lot of great wine with dad.
With few exceptions, one of the most consistent and rewarding Bordeaux wines I have tasted over the past 15 years is 1982 Pichon Lalande. I remember it when it was not much more than a decade old. It was pure, hedonistic, sensuality. Over the years, 1982 Pichon Lalande has continued offering that same sensation and at thirty years of age, it's still delivering the goods. All the people that claim Bordeaux needs to taste bad in its youth to show great later in life need to taste this wine. 1982 Pichon Lalande is the perfect example of how a wine that was great out of the box can age, develop and improve for decades.
How was the bottle of 1982 Pichon Lalande?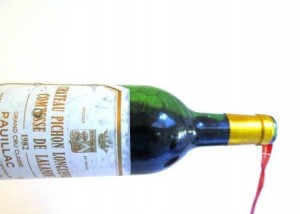 1982 Pichon Lalande – Smoke, tobacco, cigar box, cassis, wet earth, truffle, spice and forest floor pop from the glass the moment the wine is poured. The real fireworks start with the luxurious, glycerin filled, sensuous, silk and velvet textures. Layers of opulent, polished perfectly ripe dark berries remain on your palate for close to 60 seconds. If you want to know why people spend big money on Bordeaux, 1982 Pichon Lalande is the wine to experience. 100 Pts.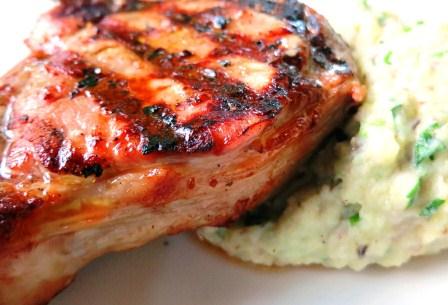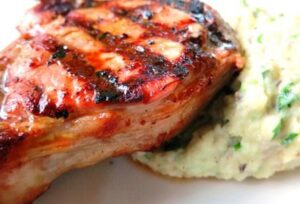 That veal chop was crying out to be paired with another Bordeaux and wanting to keep the Pauillac theme going, 1990 Pichon Baron was the neighborly thing to do.
1990 Pichon Baron – Cassis, blackberry, tobacco, wet earth and spicy aromatics lead to a full bodied, youthful, concentrated, deep, intense Pauillac. The is power with polish. While the 1990 Pichon Baron is showing great today, it's only getting started. This is probably the best showing I've had for this wine yet! It keeps getting better and better! Well stored examples could easily last and improve for another 2 -3 decades. 98 Pts
Even before I discovered wine, dad's favorite wine was Chateau d'Yquem.  Sadly, we do not get to enjoy d'Yquem together. When we do, it's as much a treat for me as it is for him.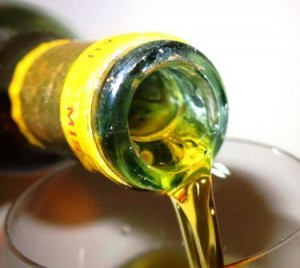 1975 Chateau d'Yquem – With a beautiful golden hue, pineapple upside down cake, caramel, honeysuckle, cinnamon, coffee, orange rind, apricot, smoke, creme brulee and smoke create the complex aromatics. Liquid silk and velvet drenched in honey textures in the mouth lead to a long, fresh, bright, pineapple, apricot, vanilla, cocoa, orangesicle and spice filled finish. While this was a great bottle of 1975 d'Yquem, I've had fresher examples showing more yellow fruit, sweetness and less creme brulee. 97 Pts