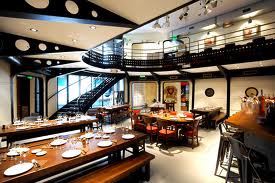 For the complete guide for To all the best places to eat in Bordeaux this is the best article on the Internet. However, if you're one of the many people planning on visiting Bordeaux this summer and if you're looking to avoid some of the more touristy dining destinations, and you want to eat the same Bordeaux restaurants as the locals do, this article is for you.
Written by Mary Dardenne of Decanter Tours – www.DecanterTours.com
Bordeaux is known for its wine. But what is often overlooked by the many guidebooks and websites are the vast array of incredible Bordeaux restaurants and eateries. There is something that is so special about the restaurants of Bordeaux. They are gastronomic adventures and true dining experiences, and they are truly memorable, so long as you pick the right spots. But that's what we're here for, right? As long time locals of Bordeaux (who just so happen to be expats), Decanter Tours brings you a local's view on Bordeaux restaurants.
The best Bordeaux restaurants of the city are hidden gems of the small side streets of Bordeaux. L'Assiette du Vieux Saint Pierre, humble in its exterior, reached out and pulled me in. The smell of garlic and fabulous wine was intoxicating. Ever since this first realization, L'Assiette du Vieux Saint Pierre has become a favorite. The one-man magic show that goes on in the kitchen is something that needs to be It's a quaint little restaurant, with only 8 or 9 tables, just enough to fit those who made it on time to experience the delightful company of both the chef and their two lovely waiters, if you want to even call them that. "Dining advisor" may be more appropriate. The lovely restaurant staff brings your meal to life. Almost every time I've been to this restaurant, my glass of wine is swirled and politely stuck under my nose, and is followed by a small chat about the wine and some of the better ideas for pairings. Gigantic salads, foie gras (made by the chef himself at his own home, as he explained to us whilst discussing our opinions of his dishes), baked camembert, magret de canard, the list goes on. Prices are wonderful, portions even more so, and the food is one of Bordeaux's best-kept secrets.
Another absolutely fabulous find is that of Croq Loup. With fabulous menu options, dishes such as ravioles de seiches and pave de boeuf à la Landaise set the gastronomic bar pretty high. Another small restaurant, off one of the major main roads of Bordeaux, Croq Loup is a favorite of the Bordelaise.
We would be exiled from the city of Bordeaux if we were not to mention Brasserie Bordelaise. Reservations are recommended. The wine list is vast, from Grand Cru to local producers to wines from around the world. Bottles line the walls of both the front and back dining room. Their wine cave below is something that cannot be missed. The liveliness of Brasserie Bordelaise captures the spirit and energy of the passion for food and wine in Bordeaux. The atmosphere is bustling and maintains the vibe of a bar/comptoir. The regional dishes are absolutely mouth-watering. Starting with the entrecote, it's a meat lover's dream. This place has hype, and it surely has never been a disappointment.