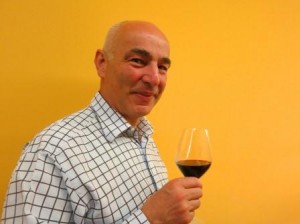 2011 Ducru Beaucaillou Produced from a blend of 85% Cabernet Sauvignon and 15% Merlot, which reached 13.10% alcohol, the wine will be aged in 95% new oak for 18 months. With the lowest yields in 25 years, production will be close to 25% less than in the previous vintage.
2011 Ducru Beaucaillou – Deep ruby in color, with purple accents around the rim, blackberry, truffle, tobacco, earth, cassis, smoke, licorice and black cherry scents are found with little effort. Plush, ripe, silky tannins and a fresh, ripe blackberry, black cherry and spicy plum finish are the hallmarks of this wine.  This is an elegant, refined and stylish vintage of Ducru Beaucaillou. 94 – 95 Pts
2011 Croix de Beaucaillou -Blending 73% Cabernet Sauvignon, 20% Merlot and 7% Petit Verdot, the wine reached 13.2% alcohol. Using 60% new oak, the wine will spend 12 months in barrel.  Oak, truffle, tobacco and earth notes are found in the nose. The wine is soft, round and finishes with  boysenberry, cherry and cocoa. 90-91 Pts
2011 Lalande Borie – Produced from a vineyard purchased from Lagrange in the 70s, the wine is a blend of 60% Cabernet Sauvignon, 35% Merlot and 5% Cabernet Franc, reaching 13.1% alcohol. The wine will be aged in 27% new oak for one year. On the nose, oak, boysenberry, licorice and earthy scents are found with coaxing. Soft-textured, round and open, this crowd-pleasing wine ends with sweet cassis and licorice on the finish. 89-90 Pts
We sat down Bruno Borie and discussed the ups and downs of the difficult 2011 Bordeaux vintage at his St. Julien estate and of course 2011 Ducru Beaucaillou.
Jeff Leve Which varietal required the most sorting for you in this vintage?
Bruno Borie "We did intensive sorting in the vineyards with the Cabernet Sauvignon."
Jeff Leve Why did Cabernet Sauvignon require more effort?
Bruno Borie "This was due to the berries suffering from drought and sunburn. Even though we had 3 teams of 50 workers harvesting the berries, we still relied heavily on optical sorting technology".
Jeff Leve What was the major benefit from optical sorting for 2011 Ducru Beaucaillou?
Bruno Borie "Optical sorting helped remove unripe or imperfect grapes in the middle of clusters. That would have been a much harder job for vineyard workers. The new infrared technology also helps remove all the other unwanted material, such as stems, dirt and other unclean particles that otherwise could have made it into 2011 Ducru Beaucaillou".
Jeff Leve Knowing you like to remain up-to-date on technology, what new technology is on the way that really excites you?
Bruno Borie "At Ducru Beaucaillou, we're always looking for the next generation of technology to help produce better wines with cleaner, riper fruit with more purity. We recently equipped some of our managers with iPads to send instant information and photographs of each parcel. That allows us to know what is going on at all times with each parcel and even individual vines. That was a huge help in a vintage like had with 2011 Ducru Beaucaillou."
Jeff Leve What vintages of Ducru Beaucaillou do you think consumers should be drinking today?
Bruno Borie "For drinking now, we're starting to open and enjoy 2005. I'm also a big fan of 2003 and 1996".
Jeff Leve With prices for Ducru Beaucaillou on the rise, what vintages do you think offers consumers the best deals that match price and quality?
Bruno Borie "The best deals in back vintage of Ducru Beaucaillou today are probably 2004 and 2006".
Jeff Leve What did you do when you discovered you earned your first 100 Pt score from Robert Parker with your 2009 vintage?
Bruno Borie "We celebrated with several different vintages of Ducru and Champagne. It was a nice surprise!"
Jeff Leve "In Los Angeles when we tasted the 2009 in bottle for the first time together, you compared your 2009 to Beyonce due to its curves and sensuality.  With that in mind, who represents your 2010 and 2011 Ducru Beaucaillou?" Borie broke into a wide grin, he obviously liked the question.
Bruno Borie "2010 is a more academic style, so I pick, Charlize Theron. 2011 Ducru Beaucaillou reminds me of Nicole Kidman."
Jeff Leve Having just tasted 2011 Ducru Beaucaillou, I see his point.