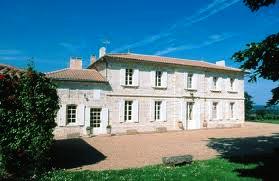 Year after year, La Vieille Cure produces outstanding Bordeaux wines of character in a fleshy, flashy style that are delicious to drink and barely make a dent in your wallet. All this from wines produced with vines that are in many cases, over 100 years old!
Since the Bordeaux chateau was purchased in 1986 by American owners, along with the help of Michel Rolland, this property has been getting better and better. Starting with the 2000 vintage, La Vieille Cure has been a contender for the Bordeaux wine value in the region. 2005 remains the best vintage yet for this estate.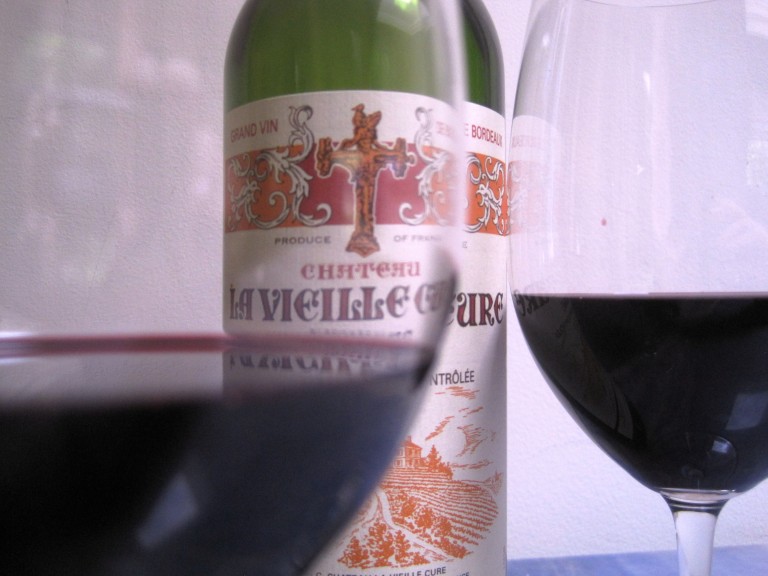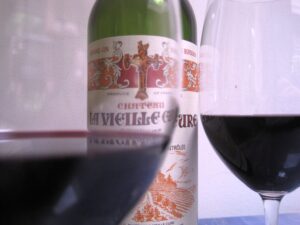 The style of this Bordeaux wine is ripe fruit, licorice, chocolate,, low acidity and jammy berries. The wine is full bodied and round and can be enjoyed at a young age. This is another great property that is making some of the best values in Bordeaux wine today.
The 20 hectare Bordeaux wine vineyard is planted to 75% Merlot, 22% Cabernet Franc and 3% Cabernet Sauvignon. The vines reside in rich,  limestone based soils. Production is close to 8,000 cases a year.