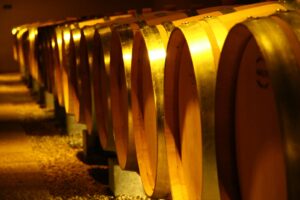 The origin of Chateau Coutet, Sauternes, Bordeaux which takes its name from the Gascon's word for knife, dates all the way back to the 13th century when it was originally constructed as a fort by the British. The property became a full time Bordeaux wine producing estate in 1643. At one time the estate was even owned by the Lur-Saluces family, who are better known for also owning Chateau d'Yquem.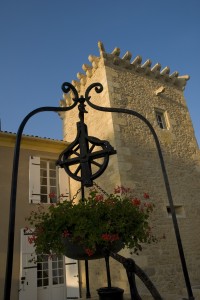 The estates current cellars were built in the late 19th century. The 110 meter cellars are the longest in the entire appellation. Prior to being reconstructed as a cellar, they were used by the owners of chateau d'Yquem as a horse stable. The fame of Chateau Coutet's wines dates back hundreds of years. In fact, our third President of the United States, Thomas Jefferson called their wines the best that could be found in Barsac.
The 38.5 hectare Bordeaux wine vineyard is planted on clay and limestone soils. With vines averaging 35 years of age, they are planted to 75% Semilion, 23% Sauvignon Blanc and the remainder is Muscadelle. The berries for this wine are picked one at a time, to ensure each has ample botrytis.
The wine undergoes fermentation in barrel for 21-30 days, depending on the vintage and is aged in 100% new French oak barrels for about 18 months. On average, this Bordeaux wine estate produces close to 3,500 cases per year. They also make a second wine, La Chartreuse de Coutet. From time to time, in special vintages, the estate produces a special reserve wine La Cuvée Madame de Château Coutet.
Today, Chateau Coutet's fortune is on the upswing. Thanks to the efforts of the Baly family, especially the young and tireless Aline Baly. Aline is well-known for her more than her efforts at promoting Chateau Coutet and the sweet, white wines of Bordeaux.
During her travels, Aline has met numerous wine and food enthusiasts, as well as well known chefs, who delight in creating wine and food pairings for Bordeaux's sweet wines. To help others discover the joys of matching Sauternes and Barsac with food, Aline and the rest of the Coutet team have devoted an entire section of their website to offering great cooking tips and pairings.