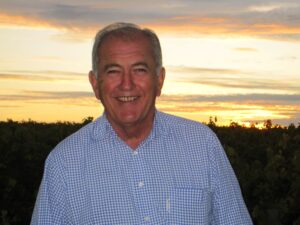 Today, Chateau Pontet Canet produces what many people call the most popular and in-demand Bordeaux wine of the appellation. To illustrate this point, in 2010, Chateau Pontet Canet became the first major Bordeaux wine producer to earn the official Agence Bio (AB) organic certification.
The recent success of Pontet Canet is due to the current management of the estate by Alfred Tesseron who is helped by the director, Jean-Michel Comme. Prior to Tesseron taking control, the name was respected, but it was known equally for its history as well as its wines.
This popular Bordeaux wine estate took the first part of its name from a former owner who was had the official title of the royal governor of the Médoc, Jean-François de Pontet. Like many owners during the early 18th century, Pontet desired to enlarge and improve the estate. He did this by adding additional Pauillac vineyards.
Several years of Pontet's death, his descendants also acquired additional Pauillac vineyards, including a famous section from an area known Canet. This was the birth of Chateau Pontet Canet. Pontet Canet is now one of the largest Bordeaux wine producing estates in the Médoc appellation.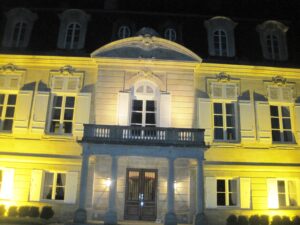 A century later, Pontet-Canet was included in the famous 1855 classification, thereby confirming its membership among the elite Bordeaux wine estates of the Médoc. This privileged position did not go unnoticed by one of the most important Bordeaux shippers of the time, Herman Cruse, who bought the estate in 1865. He built new cellars, modernised the Bordeaux wine making facilities, and established the wine's reputation around the world. The Cruse family owned Pontet-Canet for 110 years, until another shipper (from Cognac this time), Guy Tesseron, acquired it in 1975. Owned by Guy Tesseron's sons, Alfred and Gérard, this means that Pontet-Canet has belonged to only three families in over two centuries. Thirty years after their arrival in Pauillac, the Tesserons can be proud of having gradually restructured the entire Bordeaux wine vineyard as well as renovating the cellars and service buildings.
Alfred Tesseron has turned the Bordeaux wine loving community around with his success at Pontet Canet. Since Alfred took over in 1994, this property has continued to improve year after year. Even though Pontet is only a Fifth growth, they are producing wines at the level of the best Second Growths and in some vintages, as good as the Firsts. Situated next to Mouton, Tesseron has inspired others on both banks, to work more organically. Pontet Canet is a Bordeaux powerful wine. It's concentrated, balanced, tannic but charming as well.
Pontet-Canet is located in the heart of the Pauillac appellation, just south of châteaux Mouton Rothschild and d'Armailhac. It has the poor gravelly soil typical of the greatest vineyards. In fact, the soil has so much gravel and sand that it is difficult to imagine that anything could grow there at all. The 80-hectare estate is predominately planted with Cabernet Sauvignon. In keeping with a longstanding Médoc tradition, it is blended with Merlot and Cabernet Franc and in certain vintages, Petit Verdot can also be counted on to contribute.
The soil is lean, warm, and well-drained. In order to make the most of this terrroir, Alfred Tesseron instituted a plot-by-plot vineyard management system. Careful observation year after year has led to an intimate familiarity with practically every vine. The château's winegrowing philosophy is to intervene as little as possible and as naturally as possible in the vineyard. Only traditional viticultural and cultivation practices are used. Chemical weed killers are banned in keeping with environmental protection, and priority is given to the vine's long-term health.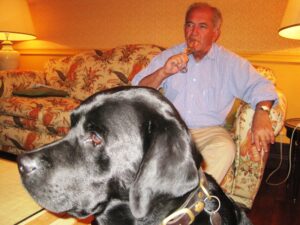 In keeping with this spirit, fertilisers are uniquely organic, and only used on plots that genuinely require extra nutrition. This helps to maintain a good balance and self-regulated low yields, as well as to respect the vines, reflect the terroir, and produce pure, natural wine. Pruning is done with the greatest of care in winter by qualified workers who are paid a fixed monthly salary rather than on a piece-work basis. Each individual vine is considered separately and treated accordingly. All these efforts result in grapes that are evenly distributed, with good ventilation, maximum sun exposure, and improved ripeness. Since 1994, Alfred Tesseron has pushed the formerly moribund estate to the forefront of the Bordeaux wine sweepstakes. It can be argued the success of Pontet Canet spurred the Pauillac First Growth's and other top Bordeaux wine estates to take notice of his biodynamic efforts and high scores from Robert Parker..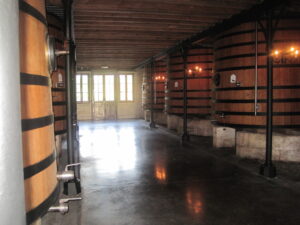 His achievements have inspired other growers to consider similar approaches in their vineyards.While many chateaux welcome new technology, Tesseron moves in the opposite direction. His mantra remains firmly in the "everything is done by hand" department. The chateau utilizes no computers to make harvesting or fermentation decisions. Tesseron knows how to find the perfect moment to pick. He said, with confidence and a knowing smile, that with healthy vineyards like Pontet Canet, he looks for deeply colored skins, brown stems, and, most importantly, no rot. Then if the fruit looks good, he tastes. When the grapes are ripe, he picks.In some vintages, Tesseron explains, he looks at different parcels on a daily basis. "With 2009 as perfect as it was, we only looked things over a few times a week". Picking dates are not the only decisions being made without technology. According to Alfred, "Pontet Canet doesn't perform any computer analysis until the wine is finished. That requires people to work at the cellars, watching the fermentation process, 24 hours a day".Tesseron takes biodynamics and natural vineyard techniques seriously. In the vineyards, he uses horses instead of machinery for some of the blocks, since horses are good for the soil. Tesseron laughed when asked if there were drawbacks and slyly responded, "Yes, the horses eat the grapes". It's a good thing they do not drink the Bordeaux as well!