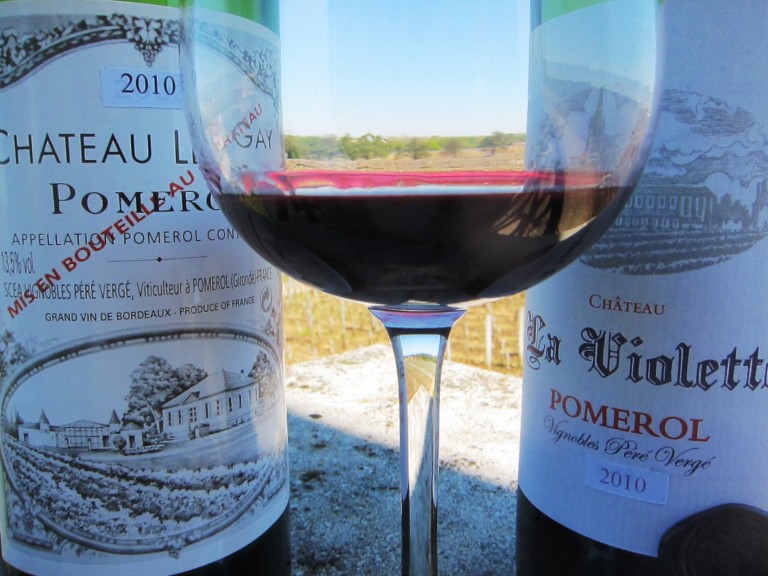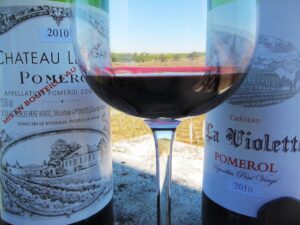 2010 Chateau Le Gay and Chateau La Violette Pomerol Bordeeaux wine reviews, ratings and tasting notes.
2010 Le Gay In 2010, with the help of a the managing director, Jerome Ducasse, (who replaced Jean-Christophe Meyrou,) the estate produced a wine from blend of 80% Merlot and 20% Cabernet Franc. Scents of oak, flowers, jammy black raspberries and chocolate are coupled with a concentrated, juicy black and red plum finish. 92-94 Pts  
2010 La Violette   From 100% old Merlot vines located on the Pomerol plateau, the wine pops with scents of violets, chocolate, black raspberry jam, licorice and truffle. In the mouth, lush black plum, dark cherry and earthy flavors are discovered in the finish. 92-94 Pts
These are outstanding wines.  But they are not at the level the property produced in 2008. 2005 and 2008 Le Gay are must buy wines for any Pomerol fan.  The same can be said of the stunning 2008 La Violette.  
2010 Montviel Medium bodied with plum, black raspberry and cherry notes, this Bordeaux wine will drink well shortly after release.  86-89 Pts