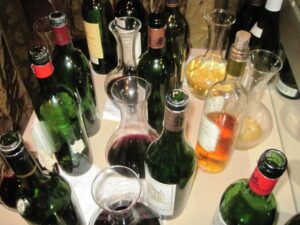 With my favorite tasting group, "7 Blind Men", you never know what's going to happen. Anyone can end up bringing almost anything, at any time! Throughout the year, members take turns hosting. Each host is responsible for bringing all the wines for the night. At the end of the year, it's a little different.
For the end of the year tasting., each member brings two bottles of Bordeaux wine. We let the sommelier chose the order the wines will be poured in. The dinner was held at our new, favorite haunt, Valentino's. Valentino's has been open since 1973. While almost 40 years is a drop in the bucket for many cities, in Los Angeles, this is ancient history. Similar to most wine regions, Valentino's has had its ups and downs over the years. But Piero Selvaggio has been working hard on reinventing himself. With the energy of a man half his age, coupled with warmth, grace and charm, you feel at home with Piero.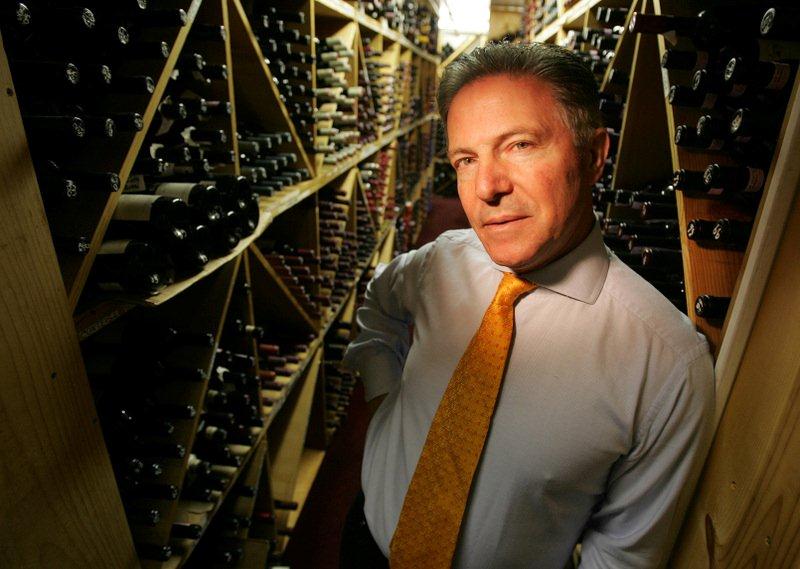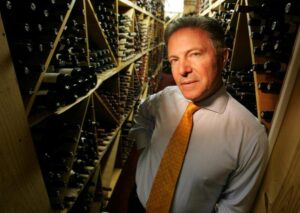 The night opened with Champagne and a corked bottle of Neillon Chassange Montrachet before we got down to business. Tonight's business was to blind taste a nice lineup of Bordeaux wine.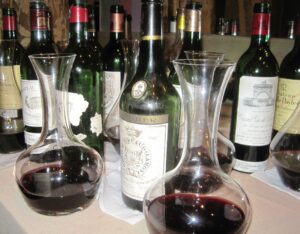 83
Margaux
is a baffling wine. At times, it's an elegant, floral expression of Margaux and on other occasions, it shows increased rusticity and hard tannins. Sadly, this bottle displayed more of the later than the former characteristics. With an earthy, truffle, cassis and tobacco laden nose, the wine felt rustic and beefy on the palate, with an austere leaning in the cassis filled finish. 94 Pts
.
82
Leoville Poyferre
is filled with smoky black fruit, cassis, truffle, cedar and cigar box aromatics. This rich, full bodied, elegant, round, powerful Bordeaux wine end with a long, cassis, blackberry, spice and orange rind finish. This sublime wine will only get better. While not cheap, this wine offers one of the best price to quality ratios for mature Bordeaux, especially for 82 Bordeaux. 97 Pts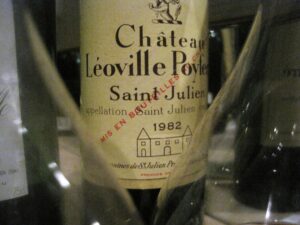 1989
Pichon Baron
is filled with ripe plums, cassis, Asian spice, licorice, earth, coffee, truffle and forest floor aromas. This full bodied, intense, concentrated wine is powerful. With round tannins and multiple layers of ripe, juicy cassis, this wine offers a text book
Pauillac
experience. While not in the lush style of the 90, this is wine Bordeaux lovers should have in their cellars. It's still young and it's only going to get better with age. 95 Pts
.
82
Leoville Las Cases
needs coaxing to bring out the earthy, cassis, spice, truffle and forest floor aromatics. This full bodied, stern wine needs at least another decade to hit maturity. Masculine and brawny in style, this old school Bordeaux wine ends with sensations of cassis, cranberry and strawberry, 94 Pts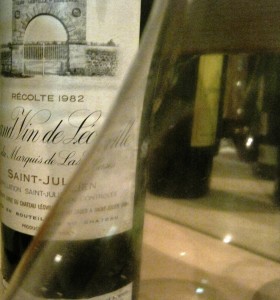 .
.
This was a nice way to end the year. I'm looking forward to 2011.