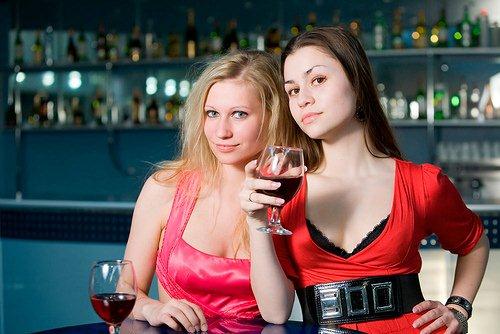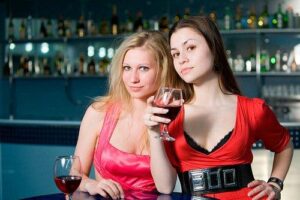 Faced with having to pick between a blonde or brunette, I did the only sane thing a normal person would do. I spent the night with both! That's sadly, Cote Blonde or Cote Brune, as in Cote Rotie.
Why not? Each has their own unique, special qualities. And to truly appreciate the individual characteristics, spending the night with each was the only way to go.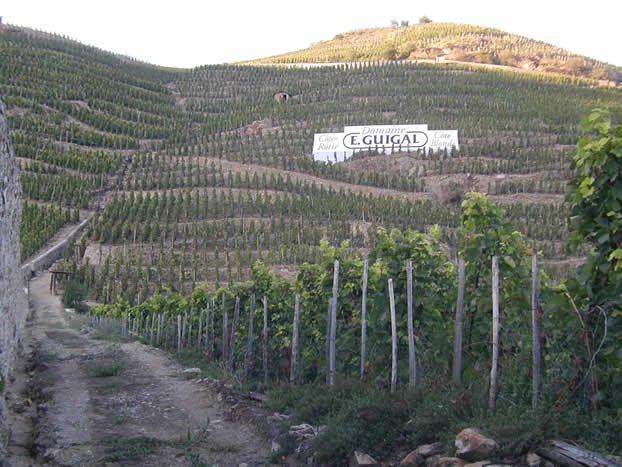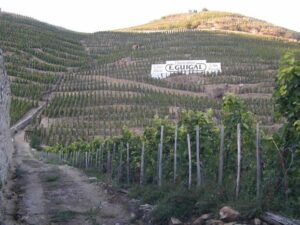 Cote Rote, which translates into roasted hillside, consists of two main hills. These incredibly steep hills are difficult to farm. In some parcels, they have a 55 degree grade to them! It is thought that Cote Rotie was first cultivated grapes around 100 BC! Legend has it, a feudal landlord named Lord Maugiron gave each of his daughters one of the two main hills. One slope went to the blonde haired daughter while the brunette was awarded the other. That is how the slopes earned their sobriquet, Cote Blonde and Cote Brune. Many people find the blonde to be more open, giving and sensual. The brunette, due to its power is said to require more time. Are these generalizations true?
I was anxious, excited and could not wait to know more. So, I popped the cork  a little earlier than I would have liked, but I was ready and got to work. 
1999 Rostaing Cote Blonde – This spectacular wine opens with extremely ripe black cherries, garrigue, violets, earth, bacon fat, fresh cracked pepper, forest, Provencial herbs and cherry tobacco. This powerful wine coats every nook and cranny of your mouth and paints your tongue with fleshy kirsch flavors. The texture is pure sex and elegance. The flawless, seamless, harmonious fresh, spicy, dark cherry and boysenberry filled finish remains for at least 60! This probably deserves a perfect score. I'm holding back a point for the moment. But I reserve the right to change my mind. Wines like this a unique tasting experiences that seldom come around. It's worth the money and effort to try a bottle. 99 Pts
1999 Gerin La Landonne This wine opens with jammy blackberry, slate, bacon fat, pepper. mesquite, garrigue and floral aromatics. Massive, bold, masculine and powerful, this concentrated wine is acidic in the mouth. The wine ends in a long garrige filled finish. Still young, this Cote Rotie will improve with another 3-5 years. 93+ Pts