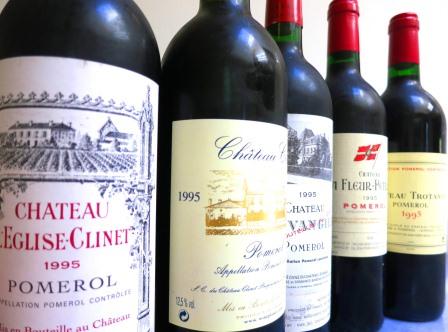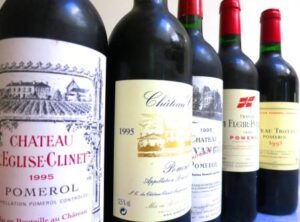 1995 Bordeaux Wine Vintage Summary with harvest information, vintage characteristics, buying tips and links. If you are seeking more in-depth information on anything and everything related to the Bordeaux wine region please see the: All About Bordeaux Wine Guide
1995 Bordeaux wine is the product of a large harvest. You have to reach back to 1986 Bordeaux to find a vintage produced from yields like this. After a moderate winter, the first few months of the growing season delivered ample rain to reset the water tables. The warm spring got the bud break right on schedule and the flowering was completed before June. June, July and August set records for heat and a lack of rain going back 40 years! It was an incredibly hot, dry summer. It rained quite a bit from September 7 to September 19. Those rains caused issues with the Merlot and pushed forward the harvest for the Cabernet Sauvignon grapes, which is part of why these wines show their tannic profile. The 1995 Bordeaux harvest officially began the following day, September 20.
1995 Bordeaux wine is a perplexing vintage.  When first tasted, professional critics forecast 1995 Bordeaux wine in a positive light. Perhaps, because it was the first vintage since 1990 to warrant purchasing as a future, consumers bought everything in sight. Even though they were shocked that prices were up more than 100% from the previous vintage in some cases. 1995 Bordeaux wine was considered to be consistent, as it appeared that good wines were produced from the Left Bank and the Right Bank.
With time, 1995 Bordeaux wine has become a disappointment. Similar to 1975, far too many wines lack charm. The tannins are hard. The wines have an austere character. 1995 Bordeaux wine fails to offer elegance and flattering textures.  As 1995 Bordeaux wine ages, there are less successful wines all the time. I admit, I gave up hope and sold most of my 1995's. Still, the majority of the best wines come from Pomerol, with a few successful wines in St. Emilion and Pessac Leognan. From the Medoc, Pichon Lalande and Leoville Las Cases are two wines that continue developing well.
The following wines represent the wines offering the highest ratio of price and quality for the vintage:  1995 Best Bordeaux wine for the money today
To read about other Bordeaux vintages from 1945 to today: Bordeaux Year to Year Detailed Vintage Reports & Guide 1945 to Today