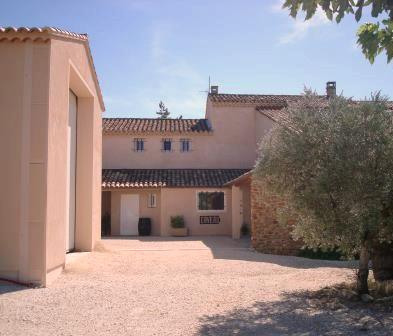 Learn everything about Domaine Lou Frejau Chateauneuf du Pape with wine tasting notes, wine and food pairing tips, best vintages, history of the property, information on vineyards and winemaking. If you want to read about other important wineries and wine makers from the Rhone valley: Links to all Rhone Valley Wine Producer Profiles
Domaine Lou Frejau does not have a very long history in the Southern Rhone Valley. In fact, they only date back to 1982, when Serge Chastan created the property.
Because of their rocky and stone filled terroir, the name of the estate is actually the Provencal term for various rocks and stones, with a polished appearance. Once you see the terroir, it makes perfect sense.
Domaine Lou Frejau Vineyards, Wines, Winemaking
The vineyards of Domaine Lou Freja have been farmed using 100% Agriculture Biologique standards since 2007. Domaine Lou Frejau was certified in 2010. Today, Domaine Lou Freja is a true family run and managed vineyard. Serge Chasten is now joined by his son Julien Chasten and his sister, Sandrine Chasten.
Domaine Lou Frejau owns 7.5 hectares of vines in the Chateauneuf du Pape appellation. 7 hectares are used for red wines with a terroir of small stones, clay and limestone soil. The remaining .5 hectares of vines are reserved for making Chateauneuf du Pape Blanc. Domaine Lou Freja also makes a red wine in the Cotes du Rhone appellation.
Domaine Lou Frejau produces 2 red Chateauneuf du Pape wines and 1 Chateauneuf du Pape white wine.
In addition, Domaine Lou Frejau also produces a red and white wine from the Cotes du Rhone Villages appellation, where they own 10.5 hectares of vines, as well as a Vin de Table wine.
Domaine Lou Frejau Chateauneuf du Pape is made from a blend of approximately; 53% Grenache, 21% Mourvedre, 9% Syrah, 8% Vaccarese, 5% Cinsault, 2% Counoise, 1% Terret and 1% Muscardin. The wine is aged in old foudres for about 12 months prior to bottling. The production is just under 1,000 cases of wine per vintage.
Domaine Lou Frejau Cuvee XIII Cepages is as the name suggests, made from a blend of 13 different, allowable grape varieties, although as you would expect, Grenache is the main varietal used in the blend. The wine is aged in a combination of demi-muids and used French oak barrels for 12 months.
Domaine Lou Frejau Chateauneuf du Pape Blanc comes from a blending of 30% Clairette, 30% Grenache Blanc, 30% Bourboulenc and 10% Roussanne.
When to Drink Domaine Lou Frejau, Anticipated Maturity, Decanting Time
Domaine Lou Frejau can be enjoyed on the young side. Young vintages can be popped and poured, or decanted up to 1 hour. This allows the wine to soften and open its perfume. Older vintages might need very little decanting, just enough to remove the sediment.
Domaine Lou Frejau is usually better with 1-3 years of bottle age. Of course that can vary slightly, depending on the vintage. In the best vintages the wine should be consumed within 2-7 years after the vintage.
Serving Domaine Lou Frejau with Wine, Food Pairing Tips
Domaine Lou Frejau is best served at 15.5 degrees Celsius, 60 degrees Fahrenheit. The cool, almost cellar temperature gives the wine more freshness and lift.
Lou Frejau is best served with all types of classic meat dishes, veal, pork, beef, lamb, duck, game, roast chicken, roasted, braised, stewed dishes, sausage, grilled meats, barbecue, and cassoulet. Domaine Lou Frejau is also good with Asian dishes, hearty fish courses like tuna, mushrooms, cheese, pasta, eggplant and tomatoes.
The white wine of Domaine Lou Frejau is best served with a myriad of different seafood dishes, shellfish, crab, lobster, sushi, sashimi, chicken, pork and veal, as well as Asian cuisine.
Domaine Lou Frejau Wine Tasting Notes
8 Vintages 13,595 Views Sort by Vintage-Rating
2019
Domaine Lou Frejau (Châteauneuf-du-Pape)

Medium-bodied, bright, sweet and fresh, with a crispness to the red fruits and the tint of green olives on the nose and palate. You can enjoy this on release. The wine is a blend of 50% Grenache, 20% Mourvedre, 20% Syrah, 5% Cinsault and 5% Terret Noir. Drink from 2022 - 2032

1,246 Views

Tasted

Jan 9, 2022

2017
Domaine Lou Frejau (Châteauneuf-du-Pape)

On the fruity side, the wine focuses on its center of round textured, sweet cherries and plums. You can enjoy this on release. The wine is blend of 50% Grenache, 20% Mourvedre, 20% Syrah, 5% Cinsault and 5% Terret Noir.

2,712 Views

Tasted

Sep 21, 2019

2015
Domaine Lou Frejau XIII Cepages (Châteauneuf-du-Pape)

Fully mature, medium-bodied, bright, fresh blend of strawberries, crisp kirsch, and bouquet-garni with a lifted, soft, red berry and olive finish. This will be best over the next few years. Drink from 2022-2027.

1,480 Views

Tasted

Nov 18, 2022

2014
Domaine Lou Frejau (Châteauneuf-du-Pape)

Soft textured, easy drinking charmer, with an herbal tint to the sweet, ripe, medium bodied, red fruits.

1,541 Views

Tasted

Jun 23, 2016

2012
Domaine Lou Frejau XIII Cepages (Châteauneuf-du-Pape)

Forward, fleshy, round and still showing a bit too much oak, in this otherwise, sweet, lush, dark cherry, thyme and spice filled wine. This will probably show best in its youth.

1,779 Views

Tasted

Feb 13, 2017

2012
Domaine Lou Frejau (Châteauneuf-du-Pape)

Firm, medium bodied, slightly stoic wine, with a peppery red berry personality.

1,921 Views

Tasted

Sep 14, 2016

2010
Domaine Lou Frejau (Châteauneuf-du-Pape)

Light, bright, peppery, simple, medium bodied, crisp, red berry oriented, early drinker.

1,380 Views

Tasted

Mar 8, 2018

2009
Domaine Lou Frejau (Châteauneuf-du-Pape)

Light, simple, already mature, easy going, spicy, strawberry, raspberry filled wine with no faults, but no real distinction either. Drink this sooner than later as it is not going to get any better from here.

1,536 Views

Tasted

Nov 21, 2016