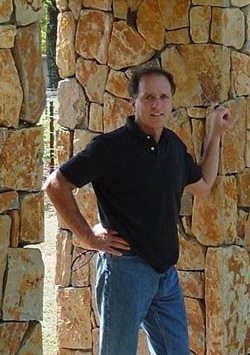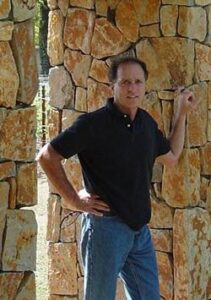 The complete guide to Abreu Vineyards, Napa Valley California Cabernet Sauvignon wine producer profile, wine tasting notes, wine and food pairings, best vintages, history of the property, information on their wine making techniques, soils and terroir. You can also read about the Grapes used for California wine and learn about the extensive History of Napa Valley, California Wines
Abreu History, Overview
Abreu vineyards is named after the founder, David Abreu. David Abreu earned his reputation as one of the top vineyard managers in Napa. David Abreu followed his father and grandfather in the profession of vineyard management and has worked with countless growers in Napa including: Harlan Estate, Colgin Cellars, Staglin Family Vineyards, Blankiet Estate, Bressler Vineyards, Araujo Estate Wines, Pahlmeyer Vineyards, Sloan Estate, Grace Family, Bryant Family and numerous other well-known California wineries including Screaming Eagle. In fact, it's harder to find a top vineyard in the Napa Valley that David Abreu is not involved with.
David Abreu is an interesting, albeit reclusive man. He has to be one of the most loyal owners in all of Napa Valley. He has kept the same team for decades, from top to bottom. Brad Grimes, is wine maker has been with Abreu for close to 2 decades.
All the people in the office has been with him for years. He has retained the same team of artists that do his stone work, create the label art, work in his vineyards and assist in his vineyard management work for years as well.
Abreu Vineyards, Soils, Grapes, Wines, Winemaking
As of 2011, Abreu controls close to 70 acres of prime, vineyard land in Napa. Abreu Vineyards currently produces 5 wines, Madrona Ranch, Thorevilos, Capella, Howell Mountain and Rothwell Hyde. All the wines of Abreu Vineyards are California Cabernet Sauvignon based.
The birth of Abreu Vineyards can be traded back to 1986, when David Abreu purchased his first vines. Planted in 1980, the now famous Madrona Vineyard covers 23 acres. The poor soil consists of various types of clay, including a deep rich, red Aiken clay, rocks, and stones. The vineyard is planted to the following Bordeaux wine varieties, Cabernet Sauvignon, Cabernet Franc, Merlot and Petit Verdot. Petit Verdot was planted in 2000.
Abreu Madrona Vineyards made its commercial debut in 1987. Due to enthusiastic praise from Robert Parker for Abreu Vineyards, and word of mouth from winemakers and tasters located in Napa, Abreu Vineyards was instantly popular with wine lovers starting with the 1994 vintage.
On average, the blend is about 50% Cabernet Sauvignon, 35-40%  Cabernet Franc and the remainder is Merlot with a small amount of Petit Verdot. Production is under 500 cases per year. However, it is interesting and important to note that Madrona Ranch is also a real working ranch with horses, cattle, pigs, chickens and goats, as well as mature olive trees.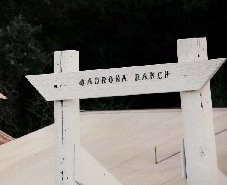 Abreu Thorevilos – David Abreu planted the 22 acre Thorevilos vineyard in 1990. The vineyard has an elevation of 800 feet at its peak. When David Abreu first began working to cultivate the vineyard, it was not planted. The soils are mostly volcanic rock, with stones, pebbles and ash with red clay. The wine is usually a blend of  45% Cabernet Sauvignon, 35-40% Cabernet Franc with most of the remainder being Petit Verdot, along with a small amount of Merlot.
Under 500 cases are produced of this wine each year. Thorevilos is the only Abreu vineyard that is not situated in any of the numerous Napa Valley appellations. It's located in the middle of St. Helena and Howell Mountain.
Abreu Vineyards Capella comes from a 6 acre hillside parcel of vines is close to St. Helena. Capella is one of the oldest vineyards in Napa, as it was first cultivated in 1869. The blend often ranges from 60-70% Cabernet Sauvignon with the remainder being Cabernet Franc and a small amount of Petit Verdot.
Abreu Vineyards Las Posadas Howell Mountain is produced from an 18 acre vineyard located on one of the highest elevations on Howell Mountain at close to 2,000 feet. That level of elevation gives them a unique micro-climate which works perfectly with their combination of white, volcanic stone, limestone and red clay soils.
The extreme elevations place the vineyard above the fog line, which explains how the fruit is able to fully ripen, and the tannins are polished, which is quite difficult for mountain fruit. The wine is a blend of approximately 70% Cabernet Sauvignon, 25% Cabernet Franc with the remainder being Petit Verdot.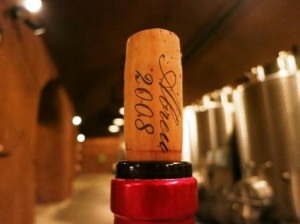 David Abreu is a perfectionist with all his clients vineyards and his property is no exception.  Similar to how Chateau Haut Brion in Pessac Leognan picks, Abreu prefers harvesting in the early morning, taking advantage of the cooler temperatures.
The fruit is sorted twice, before and the fruit is fermented with whole berries. After malolactic fermentation, the wine is placed in 100% new, French, oak barrels where it remains for two  years before bottling. They hold the wine of Abreu Vineyards for an additional two years before offering it to an eager list of customers that purchase directly from him.
Another key to the success of Abreu Vineyards is Brad Grimes, the wine maker of Abreu. It's the combination of Brad Grimes, David Abreu and the vineyards that produce one of the top wines from Napa, year after year Stylistically, the wine is elegant, balanced and refined, yet it possess copious amounts of perfectly ripe fruit and silky tannins. Big, rich and ripe, but never over the top, this is a great example of what Napa does best.
When to Drink Abreu Vineyards, Anticipated Maturity, Decanting Time
Abreu Vineyards is best served at 15.5 degrees Celsius, 60 degrees Fahrenheit. The cool, almost cellar temperature gives the wine more freshness and lift. Young vintages can be decanted for 1-3 hours, depending on the character of the vintage. This allows the wine to soften and open its perfume. Older vintages might need very little decanting, just enough to remove the sediment.
Serving Abreu Vineyards with Wine, Food, Pairing Tips
Abreu Vineyards is best served with all types of classic meat dishes, veal, pork, beef, lamb, duck, game, roast chicken, ribs, ribs, hamburgers, barbecue, roasted, braised, grilled dishes and stews. Abreu Vineyards is also good with Asian dishes, hearty fish courses like tuna, salmon, mushrooms and pasta.
Abreu Wine Tasting Notes
36 Vintages 356,167 Views Sort by Vintage-Rating
2015
Abreu Thorevilos (Napa Valley)

Completely opaque in color, this pitch black hued wine is incredibly packed and stacked with layer after layer of perfectly, ripe, sweet, fresh, black, blue and red fruits. Concentrated, complex and long, with an opulent finish that hangs with you for close to 60 seconds, this is a breathtaking expression of what California does best with Cabernet Sauvignon. I am sure this will will deliver the good with ease for 20-25-30 years with ease.

4,887 Views

Tasted

Feb 22, 2019

2015
Abreu Madrona Ranch (Napa Valley)

Pitch black in color, the black fruit here shows incredible levels of ripeness, depth and freshness. The wine is earthy, with truffles, salty tannins and complexities which become more apparent as the wine remains in the glass. Dense, rich and full-bodied, the finish really stays with you. This should age effortlessly for at least 2-3 decades.

5,268 Views

Tasted

Feb 22, 2019

2015
Abreu Las Posadas (Howell Mountain)

Powerful, full-bodied, dense, tannic and tightly wound, it is going to take up to a decade for this to soften and come together. But with all the waves of ripe, black and blue fruits, (Which show a beautiful purity of fruit) leafy, herb, thyme, and smoke-sensations that are all waiting patiently for the tannins to meld, this is going to offer a sublime tasting experience.

4,128 Views

Tasted

Feb 22, 2019

2015
Abreu Cappella (Napa Valley)

Inky, dark in color, the nose explodes with chocolate covered black and blue fruits, 5 spice, smoke, licorice and thyme. Lush, rich, round and palate filling, the finish is long, deep, opulent and fresh. Age this for a decade and it will be even better!

10,942 Views

Tasted

Feb 22, 2019

2013
Abreu Thorevilos (Napa Valley)

Inky, dark in color, this wine grabs you from the get go. Powerful, refined, with incredible levels of depth, the wine fills your mouth and layers of flavor that build and expand. The luxurious textures, coupled with the freshness, complexity, velvety tannins and immense concentration feel great on your palate. This majestic wine was made from a blend of 45% Cabernet Sauvignon, 30% Cabernet Franc, 17% Peitit Verdot and 8% Merlot. This is a benchmark wine for all California Cabernet Sauvignon wines.

11,993 Views

Tasted

Sep 19, 2016

2013
Abreu Madrona Ranch (Napa Valley)

Smoky black cherries, dark chocolate, and boysenberry really get things going in the right direction. There is good intensity, lift and density with a multi-layered finish, silky tannins and ripe, sweet, dark berries galore. The wine was made from a blend of 49% Cabernet Sauvignon, 38% Cabernet Franc, 8% Petit Verdot and 5% Merlot.

7,708 Views

Tasted

Sep 19, 2016

2013
Abreu Cappella (Napa Valley)

Smoky, mineral driven nose with charcoal, plum, blackberry, flower, vanilla and liqueur notes. Elegant, energetic and concentrated, with a sweetness and purity of fruit, the finish is all about the dusty tannins and fresh, clean blackberries that stick with you. The wine was made from a blend of 68% Cabernet Sauvignon, 18% Cabernet Franc, 8% Petit Verdot and 6% Merlot.

6,748 Views

Tasted

Sep 19, 2016

2013
Abreu Las Posadas (Howell Mountain)

Powerful, intense, and packing an equal punch on the nose with its pine, mint, eucalyptuses, vanilla and dark berries. Incredibly concentrated, tannic, but quite refined. This is clearly the longest lived wine from the Abreu portfolio. Patience will be needed for this rich, powerful beauty. You're going to need to give it at least a decade, but you'll be amply rewarded for your patience. With time, as the tannins soften, this could become a markedly better wine. The wine was produced from a blend of 52% Cabernet Sauvignon, 19% Cabernet Franc, 12% Petit Verdot, 12% Merlot and 7% Malbec.

5,907 Views

Tasted

Sep 19, 2016

2012
Abreu Madrona Ranch (Napa Valley)

Blackberry, mint, espresso, black raspberry and cherry liqueur scents kick off the wine. This leads you to a structured, silky, polished, age worthy wine that demands time in the cellar for all the elegant, but powerful, slightly dusty tannins to soften.

4,503 Views

Tasted

Sep 22, 2015

2012
Abreu Thorevilos (Napa Valley)

Floral, black raspberry, wet earth and tobacco might open the wine, but that is only where the fun starts, not where it ends. The wine coats your mouth and palate with flavor and intensity. There is a beautiful sense of purity to the fruit that's made even better with the vibrant, fresh energetic personality and the sensuous textured finish.

5,334 Views

Tasted

Sep 22, 2015

2012
Abreu Cappella (Napa Valley)

Smoke, stone, espresso, brown sugar, black cherry, licorice and blackberry create the nose. On the palate, the wine is supple, sensuous, rich and round, with a long, creamy, ripe fruit filled finish.

6,724 Views

Tasted

Sep 22, 2015

2012
Abreu (Howell Mountain)

Inky in color, spicy, stony, cassis and smoke aromas with intensity, concentration of fruit, polished tannins and a big impression on the mid palate. The wine is big, chewy and dense. The wine is powerful, with grace that demands at least another decade to develop.

4,391 Views

Tasted

Sep 22, 2015

2011
Abreu Madrona Ranch (Napa Valley)

Drinking at its peak, the wine is medium-bodied, fresh, polished, earthy, vibrant, and floral. Clearly, this is not the most concentrated, or ripe vintage. But it is perhaps the most elegant, and that is not pejorative. No decanting needed. Just pop, pour and enjoy all the blackberries, black plums, black cherries, earthy, forest, and chocolate-toned nuances. Drink from 2022-2032.

3,017 Views

Tasted

Jul 16, 2022

2010
Abreu Thorevilos (Napa Valley)

Inky, intense, full bodied, incredible richness and intensity of flavor create a mouth filling blast of licorice, blackberry, smoke, espresso and jam. The wine coats your mouth and stains your teeth with fruit and extract.

4,257 Views

Tasted

Jun 17, 2016

2009
Abreu Cappella (Napa Valley)

Silk and velvet textures make the wine. This is such a great style. The showy, perfectly ripe fruits, soft, polished tannins, and layers of ripe, sweet, fresh and fleshy berries never quits. The fruit filled finish, with its nuances of smoke, dark cocoa, licorice and espresso hang wth you for ages. Drink this now, or wait a decade. This is a very special wine.

3,871 Views

Tasted

Aug 27, 2019

Silky, elegant and refined, there is a purity to the fruit and velvety tannins that allow the wine to feel as soft as it does. Yet, this is no wallflower of a wine. The combination of blueberries, espresso, blackberry, chocolate and flowers is alluring. Never tiring to taste, it was the perfect foil for a juicy, rare, grilled New York. This is still youthful at 9, so I imagine it will deliver high quality enjoyment for at least another 15-20 years or longer.

2,785 Views

Tasted

Feb 11, 2018

Incense, clay, vanilla and a wide array of ripe black and blue fruits create the perfume. On the palate, the wine is rich, intense, full bodied and concentrated with layers of sweet dark, perfectly ripe cherries. The fruit displays incredible purity. The finish is long, lush and lusty.

22,100 Views

Tasted

Aug 24, 2013

2009
Abreu Madrona Ranch (Napa Valley)

Deep in color, the nose lets you in with licorice, black and blue smoky fruits, Asian spice and espresso bean. Thick, rich, supple, powerful, and yet, with everything going on, the wine remained perfectly balanced. The tannic, long and expansive, finish builds in intensity with flavor that really linger on the palate.

7,747 Views

Tasted

Aug 24, 2013

2008
Abreu Madrona Ranch (Napa Valley)

Explosive aromas of black cherry liqueur, vanilla bean, coffee, charcoal and blueberry create the perfume. From a blend of 55% Cabernet Sauvignon, 37% Cabernet Franc, 4% Petit Verdot and 4% Merlot, the wine is fleshy, rich and dense, ending with lush, chocolate covered boysenberries in the long, expansive complex finish that lasts for close to 50 seconds!

9,766 Views

Tasted

Nov 25, 2012

2008
Abreu Cappella (Napa Valley)

Blending 65% Cabernet Sauvignon, 16% Petit Verdot, 15% Cabernet Franc and 4% Merlot, the aromas mix incense, blueberry, fresh brewed espresso, black cherry liqueur and chocolate mint. On the palate, the wine is silky, lush and clean ending with a black cherry, licorice and coffee filled, polished finish.

24,420 Views

Tasted

Nov 24, 2012

2008
Abreu (Howell Mountain)

Fresh black raspberry jam, spice, vanilla, oak and an array of spice box notes open the aromatics. The wine is powerful, tannic, full bodied and intense. This is one of the few wines that require bottle age. In fact it demands 5-7 years before the tannins soften and the wine becomes fun to drink.

9,245 Views

Tasted

Aug 23, 2013

2007
Abreu Thorevilos (Napa Valley)

WOW! This is clearly a benchmark for what California Cabernet Sauvignon can do The wine coats your mouth and palate with perfectly ripe, massive layers of silky berry liqueur, licorice, coffee, blueberry liqueur and all with polished, velvet textures. Everything is in perfect balance and harmony, which is amazing considering the levels of richness and concentration found in this elixir.

9,845 Views

Tasted

Jan 24, 2013

2007
Abreu Madrona Ranch (Napa Valley)

California Cabernet Sauvignon might get better than this, but not by much! With layer after layer of perfectly ripe, lush, opulent black, blue and dark red berries, the wine coats your mouth and stays there for what seems like at least 60 seconds! There is a beautiful elegant texture that completely balances the intensity and power of the wine.

10,417 Views

Tasted

Jan 24, 2013

2006
Abreu Thorevilos (Napa Valley)

WOW! The nose explodes with blueberries, blackberry jam, licorice, vanilla, coffee beans and truffles! Fat, intense, expansive and mouth filling, the wine offers the option of drinking, or with the impressive levels of concentration, eating with a spoon! Every sip coats your palate with intensity of flavor and purity! Generally speaking, expensive wines do not always deliver, but if you have the money and want to experience California Caberent at its best, this is about as good as it gets.

4,520 Views

Tasted

Oct 9, 2012

2005
Abreu Thorevilos (Napa Valley)

This is my style of what Napa Valley does best. Incredibly rich, and intense, yet fresh, balanced, pure, long and deep. Luxurious matched lift is hard to find, but you clearly taste it here. The palate staining, dark black and blue fruit is velvety. The richly textured, sweet, fruit filled finish sticks with you for 50 seconds or longer. Served double blind, as you can see, I loved it.

4,976 Views

Tasted

Aug 30, 2017

Even better than the last time I tasted it. And it was stunning a few years ago. Thick, dense, rich, concentrated and multi layered. The wine stains your palate. The texture is thick velvet. There is an oaky component to the wine, but it's over shadowed by all the perfectly ripe black and blue fruit and the incredibly long finish. Once the oak integrates, this should deserve an even higher score.

3,277 Views

Tasted

May 26, 2014

Pitch black in color, with an explosive perfume stuffed with vanilla, blueberry, licorice, coffee bean and blackberry jam. The wine is massive, powerful and yet, with all its size, everything is in balance. The long, seemingly endless finish fills your mouth and stains your palate with multiple waves of incredibly, lush, ripe fruit.

5,023 Views

Tasted

Dec 21, 2011

2005
Abreu Madrona Ranch (Napa Valley)

With a flamboyant personality, packed with fresh brewed cappuccino, licorice, boysenberry, blackberry and vanilla, the wine is rich, deep and concentrated. While it lacks the intensity and power found in the top vintages of Abreu, it's clearly made in the same, ripe, fruit forward style with a focus on elegance and purity.

4,587 Views

Tasted

May 1, 2012

2004
Abreu Cabernet Sauvignon Madrona Ranch (Napa Valley)

Combining elegance with fresh, ripe, sweet, luscious, black cherries, licorice, cocoa, chocolate, vanilla bean and just a hint of blueberry, the wine is focused on being refined, while serving up, ripe, fleshy, sweet berries. This is probably drinking at peak, where it should remain for years.

9,396 Views

Tasted

Sep 19, 2016

2003
Abreu Thorevilos (Napa Valley)

A step up from the very good 2003 Abreu Madronna, this is a more intense, fleshier experience. Concentrated, rich, fresh and opulent, the array of black dark red and blue fruits, complicated by the licorice, espresso, earth and black cherry liqueur gets your focus. This is drinking quite well today. It might improve, but why wait?

3,744 Views

Tasted

Nov 28, 2015

2003
Abreu Cabernet Sauvignon Madrona Ranch (Napa Valley)

Round, soft and fleshy, fully mature, the wine serves up dark red fruits, tobacco, licorice and black cherry with a fleshy, juicy, sweet, fruit infused finish. This is drinking in the sweet spot.

4,849 Views

Tasted

Nov 25, 2017

Drinking great today, the wine is sweet, but not jammy, lush in texture, but not flabby, with a mouthful of ripe, and very ripe fruits. The oak is integrated, there is complexity paired with length, and it is fully ready to go.

6,650 Views

Tasted

Nov 26, 2016

Popped and poured, the wine is clearly strutting its stuff. Blending black and blue fruit, earth, licorice, chocolate and smoky aromatics, the wine is smooth, round and soft, ending with a rich layer of ripe fruits.

4,210 Views

Tasted

Nov 28, 2015

2002
Abreu Thorevilos (Napa Valley)

California Cabernet Sauvignon at its best. That sums this bottle up. If you're seeking perfectly ripe fruit with so much intensity of flavor you can eat it, silky, velvety textures and a finish that lingers long after the wine has been finished, this is for you.

8,849 Views

Tasted

Oct 31, 2014

There is so much depth in color in this wine, it looks like it was just released! Blueberry, boysenberry jam, vanilla, licorice, chocolate, truffle, earth and smoke scream from the glass. With the concentration of motor oil, coupled with the grace of a ballerina, there is not one hair out of place. Ostentatious, yet refined, the wine fills your mouth and paints your palate with the intense purity of perfectly ripe, polished fruit. This is a benchmark wine for California Cabernet Sauvignon.

7,078 Views

Tasted

May 1, 2012

2002
Abreu Cabernet Sauvignon Madrona Ranch (Napa Valley)

If Napa Valley Cabernet Sauvignon is your thing, this wine belongs on your bucket list. This is so rich, the fruit coats your mouth and palate and stains your teeth, in all the best ways. Luscious, intense, yet perfectly balanced, the sweet, ripe, opulent fruit remains on your palate for more than 60 seconds!

5,940 Views

Tasted

Nov 24, 2014

Still dark in color, an abundant perfume filled with cassis, blueberry, oak, coffee, incense and blackberry is a treat. Silky, round and with velvety tannins, this opulent, Napa Cabernet finishes with a long blast of chocolate covered blackberry and plums.

6,981 Views

Tasted

Mar 28, 2010

2001
Abreu Cabernet Sauvignon Madrona Ranch (Napa Valley)

Stunning! This was rich, concentrated, dense, intense, full bodied, balanced, complex, powerful and elegant, which is quite a balancing act with so much concentration. Drink now, or wait, either way, this is beauty.

7,533 Views

Tasted

Nov 24, 2014

Supple, rich, concentrated and filled with chocolate, cassis and blue fruits. This soft textured, full bodied wine finishes with a huge blast of dark berries and chocolate.

7,117 Views

Tasted

Apr 15, 2006

2000
Abreu Cabernet Sauvignon Madrona Ranch (Napa Valley)

With a muted nose that required effort to find aromatics, smoke, blackberry, oak and coffee aromas could be found. Dense and chunk in texture, the wine ended with blackberry and tart cherry flavors. This is on the downhill slide. Drink up.

5,547 Views

Tasted

Feb 4, 2011

1997
Abreu Cabernet Sauvignon Madrona Ranch (Napa Valley)

Oak, licorice, incense, barbecue smoke and blackberries on the nose. The wine is incredibly lush, displaying opulent textures and a sweet, ripe, fruit filled palate with a pleasing long finish that fills your mouth with the essence of pure, ripe fruits.

12,326 Views

Tasted

Sep 23, 2015

Rich, concentrated, pack and stacked with layers of perfectly ripe, black and blue fruit, vanilla, cocoa, truffle, barbecue and licorice. The great thing about this wine is, the balance. There is so much fruit, flesh and flash, yet it's all in harmony and does not go over the top with its flamboyant, silky, sensuous style. This Cabernet Sauvignon represents everything great about California wine.

16,678 Views

Tasted

May 1, 2012

1996
Abreu Cabernet Sauvignon Madrona Ranch (Napa Valley)

Earthy, wet forest aromas, cassis, blackberry, licorice and coffee bean aromatics on the nose. Full bodied, deep and long with a true concentration of flavor, the purity of the fresh black fruits in the finish really lingers.

7,215 Views

Tasted

Dec 9, 2015

Rich, yet not even close to over the top, the wine is still fresh, vibrant and lively. Served double blind, this tasted 10 years younger than its true age.

6,615 Views

Tasted

Nov 24, 2014

1995
Abreu Cabernet Sauvignon Madrona Ranch (Napa Valley)

Opulent, lush, ripe and concentrated with sweet and polished fruit, with a sense of purity in the fruit and sweetness in the finish.

5,961 Views

Tasted

Dec 9, 2015

Fully mature, with its truffle, blackberry, earth and thyme nose, the fruits are sweet, polished and fresh, but the wine lacks the depth and sensuous textures found in subsequent vintages.

4,022 Views

Tasted

Feb 10, 2015

1994
Abreu Cabernet Sauvignon Madrona Ranch (Napa Valley)

With its scents of cassis, blackberry jam, truffle, caramel, coffee bean and cherries, the nose grabs your attention. Full bodied, concentrated, rich and intense, the wine is powerful, complex and long, but it lacks the same level of elegance and finesse tasted in the current vintages.

3,457 Views

Tasted

Mar 3, 2014

Dense, concentrated and filled with ripe, sweet cassis and blue fruit. Round and silky textures. Long clean finish.

5,731 Views

Tasted

Nov 2, 2009

1993
Abreu Cabernet Sauvignon Madrona Ranch (Napa Valley)

Oak, blackberry, cassis, earth and mushroom scents became apparent with coaxing. While concentrated and full bodied, the wine was drying out and tasted like tart cherries. This bottle was purchased on release and brought the original owner. I'd like to try another to see if this was a correct bottle. It might be time to drink up.

7,882 Views

Tasted

Nov 27, 2010