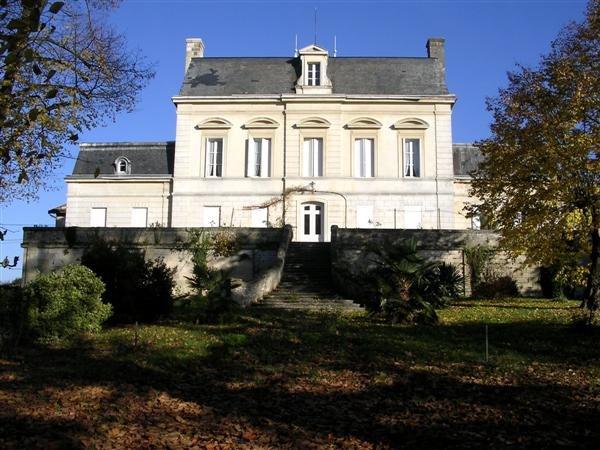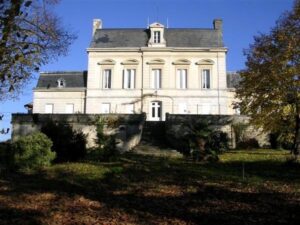 Learn everything about Chateau Beausejour Montagne St. Emilion with wine tasting notes, wine and food pairing tips, best vintages, a history of the property, information on the vineyards, winemaking. If you want to read about other important, Bordeaux Chateaux: Links to all Bordeaux Wine Producer Profiles
Chateau Beausejour Montagne History, Overview
Chateau Beausejour Montagne Saint Emilion has a long history in the Bordeaux wine region. The property was first established in 1851, by the Laporte family. At the time, the Laporte's owned other estates in the Bordeaux region as well.
The chateau was known for producing one of the best wines in the Montagne, St. Emilion region, also known as the St. Emilion Satellite Appellations.
Things took a big step forward for Chateau Beausejour Montagne in 2004 when Patricia Bernault and Pierre Bernault bought Chateau Beausejour. The following year, starting with the 2005 vintage, Stephane Derenoncourt was brought in to consult the Right Bank winery.
Chateau Beausejour Montagne Terroir, Grapes, Winemaking
The 12-hectare vineyard of Chateau Beausejour Montagne is planted to 70% Merlot and 30% Cabernet Franc. The vines are on average 55 years old. Some parcels date back over 100 years!
Those old vines are the source of the Beausejour 1901. 1901 denotes the year the vines were planted. Other older parcels were planted in 1902, 1934, and 1946! They have perhaps the oldest vines in the Montagne Saint Emilion appellation.
The vineyard is planted to a density of 5,500 vines per hectare. The terroir is chalky clay over limestone soil.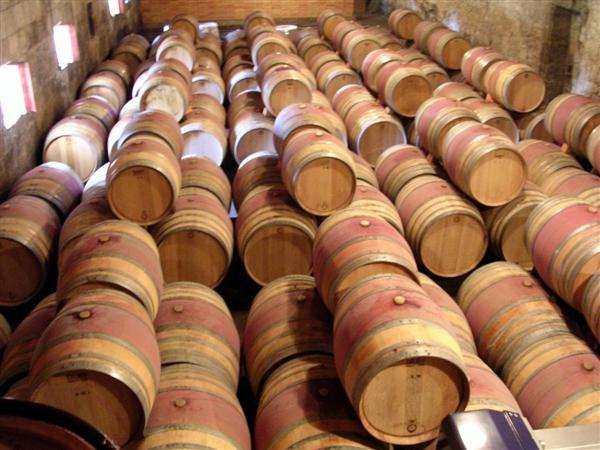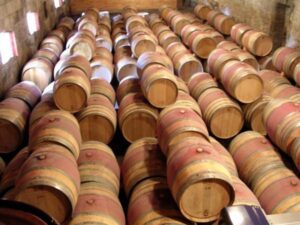 Chateau Beausejour Montagne on average is produced from a blend of 75% Merlot and 25%  Cabernet Franc 25% from vines averaging close to 50 years of age. The grapes are whole berry fermented. Vinification takes place in temperature-controlled vats. The wine sees 70% new oak for 12 to 24 months, depending on the character of the vintage.
On average, the blend for this Bordeaux wine is 50% Merlot and 50% Cabernet Franc. Malolactic fermentation takes place in barrels. The wine is aged in 100% new, French oak for up to 24 months, depending on the vintage.
There are 2 wines produced here. It is important to note that Beausejour 1901 comes from vines close to 120 years of age, from a vineyard planted in 1901! These are some of the oldest vines in the entire Bordeaux appellation.
The best vintages of Chateau Beausejour Montagne are: 2022, 2021, 2020, 2019, 2018, 2017, 2016, 2015, 2014, 2012, 2010, 2009 and 2005.
When to Drink Chateau Beausejour Montagne, Anticipated Maturity, Decanting Time
Chateau Beausejour Montagne is better with at least 2-3 years of aging in good vintages. Young vintages can be decanted for up to 1 hour, helping the wine soften to help develop the aromatic character.
Older vintages might need very little decanting, just enough to remove the sediment. Chateau Beausejour Montagne offers its best drinking and should reach peak maturity between 2-9 years of age after the vintage.
Serving Chateau Beausejour Montagne with Wine, Food, Pairing Tips
Chateau Beausejour Montagne is best served at 15.5 degrees Celsius, 60 degrees Fahrenheit. The cool, almost cellar temperature gives the wine more freshness and lift.
Chateau Beausejour Montagne is best paired with all types of classic meat dishes, veal, pork, beef, lamb, duck, game, roast chicken, roasted, braised, and grilled dishes. Chateau Beausejour Montagne is also good when matched with Asian dishes, hearty fish courses like tuna, mushrooms, and pasta.
http://chateau-beausejour.com/en/index.html
Château Beauséjour Wine Tasting Notes
5 Vintages 11,092 Views Sort by Vintage-Rating
2020
Château Beauséjour Cuvée Prestige (Fronsac)

Floral in nature, the wine is medium-bodied, fresh, vibrant and chewy, with loads of ripe, raspberries, red plums, espresso and cherries on the mid-palate and on the backend. Drink from 2023-2035.

110 Views

Tasted

Mar 21, 2023

Here you find a blend of red fruits, herbs and olives on the nose and palate. Savory, soft and chewy, the endnote continue with their leafy, herbal characteristics. 87-89 Pts

850 Views

Tasted

May 20, 2021

2019
Château Beauséjour Cuvée Prestige (Fronsac)

Soft, supple creamy and fresh, with a silky-textured, fruit-filled, dark cherry and plum oriented palate with a touch of chocolate in the finish that will provide delicious drinking on release. This is showing much better from the bottle than it did in barrel. Drink from 2022-2031.

665 Views

Tasted

Mar 29, 2022

Black fruit, freshness, round textures, licorice and a hint of bitter chocolate on the nose and medium-bodied palate carry through from start to finish here. This will provide delicious drinking on release. 88-90 Pts

2,237 Views

Tasted

Jun 16, 2020

2018
Château Beauséjour Cuvée Prestige (Fronsac)

Licorice, cocoa, smoke and dark plums are found in this elegant, soft, fresh, fruity wine. The oak is a factor at the moment, but the fruit is sweet, ripe and juicy, so give it a year or two to come together.

595 Views

Tasted

Mar 9, 2021

2010
Château Beauséjour 1901 (Montagne-St. Émilion)

Beausejour Montagne 1901, produced from vines planted in 1901 is stuffed with ripe jammy berries, licorice and spice. Not much of this is produced, but it's worth seeking out as it's made rom old vines that were planted over 110 years ago! Stephane Derenoncourt consults. 89-91 Pts

3,448 Views

Tasted

Apr 22, 2011

2009
Château Beauséjour 1901 (Montagne-St. Émilion)

From vines that were planted back in 1901, this is stuffed with licorice, black cherry, truffle, sweet, plums and coffee on the nose. Medium/full bodied, this ends with a soft plum, licorice and black cherry finish. Not exactly a value wine in the literal sense, it's difficult to fine many wines produced from 110 year old vines, especially in Bordeaux.

1,548 Views

Tasted

Jul 18, 2011

2009 Beausejour 1901, produced from vines planted in 1901, is stuffed with jammy berries, licorice, and spice. With round textures and a long finish, this wone produced from 100 year old vines is worth seeking out. Sadly not much is produced and little is imported to America. 89-91

1,639 Views

Tasted

Jun 28, 2010