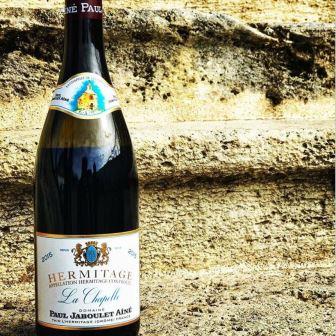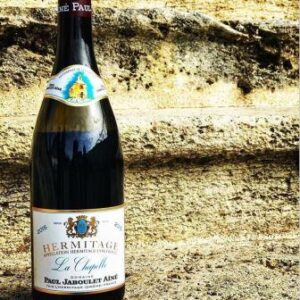 I am in the thick of things trying to complete my reports on the 500 best wines from the 2015 Bordeaux vintage. But the 2015 Paul Jaboulet La Chapelle is so good, I want you to know exactly what I was experiencing when tasting the wine.
Looking over images to add to those articles, when I ran across this picture, I was reminded how good the 2015 Jaboulet La Chapelle truly is. Seldom do I run across wines that blow me away like this.
This is the best wine from the domaine since the 1978 or 1990. Coincidentally I tasted all 3 vintages on this trip, so that is a fair point of comparison.
Everything I like about a wine is here. More than just hitting all the quality markers needed for a high score, this Hermitage wine has a uniqueness of style and character that grabs you.
From everything I have read, 2015 in the Northern Rhone Valley is sublime from top to bottom. So far, I have only been able to taste the 2015 wines from Paul Jaboulet Aine. But from this small sampling, I am sure the vintage is all it is cracked up to be.
Caroline Frey has really kicked everything into high gear in the Rhone Valley with the 2015 vintage.
2015 Paul Jaboulet La Chapelle – So inky and unfathomably profound in shade, this wine may stain your stemware as well as your palate. With a decanter filled with crème de cassis, this full bodied, concentrated dream liquid fills your mouth and coats your palate while mesmerizing your senses for at least 60 seconds.
Produced from 100% Syrah, the fruit bestows purity, intensity, length and precision. In its youth, it's intellectual; when it matures, it will be a hedonistic coup d'état. Is this the best vintage since 1990 or perhaps 1978? Yes! This is off the charts. If you you have the money, this is a wine to lay down. Once other people begin tasting the 2015 Jaboulet La Chapelle, and word gets out, it is only going to become more expensive. 100 Pts