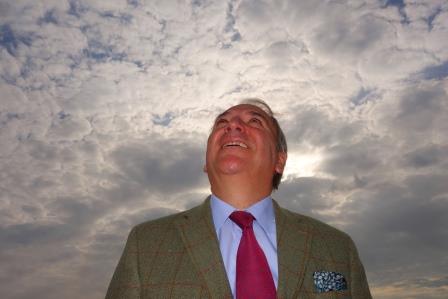 The only thing I like less than writing an obituary, is writing an obituary about a friend. The news of Patrick Maroteaux passing came out earlier today. Patrick had been in a fight with cancer before. He won the first round but, sadly, not round two.
Bordeaux is a funny place. Generally speaking, while it is not something openly spoken about, the club of Bordeaux owners, especially the older, long established families are just a bit more welcoming to other families that are also long time residents of Bordeaux. What made Patrick Maroteaux unique is that he was an outsider that quickly made friends, with everybody! In fact, he was one of the few people that was universally liked by all the other owners.
To illustrate this point, he served as president of the St. Julien appellation, and President of the UGC from 2000 to 2008. He later served as Vice President of the UGC for several years. Those are two extremely, difficult positions to hold, as they are quite political in nature. It takes a special type of person to hold those jobs, as they require a deft touch, as you need to listen to as many as 135 different voices, and make it work for everyone.
I am honored to been friends with Patrick Maroteaux and his family. We shared many great wines, lunches and dinners together, in Bordeaux and at my home as well. We've tasted Branaire Ducru back to 1934 together, smoked numerous cigars and chatted well into the night, on those beautiful, spacious, front steps of the chateau.
When you met with Patrick Maroteaux, it was easy to see, he was one of the few people that was not solely interested in talking about his estate, that he clearly loved. He was an incredibly curious man. In conversations, he was probably more interested in what you knew and had to say, than about pushing his agenda. If you knew Patrick, you genuinely liked him. If you did not know him, you missed out.
Patrick Maroteaux and his wife, Evelyne Maroteaux purchased Chateau Branaire Ducru from the Tari-Tapie family in 1988. Their first vintage under his leadership was the 1989. Clearly things were already on the upswing for the Fourth Growth estate, as this was the best vintage since the highly thought of,
1982. This was a harbinger of things to come.
Patrick Maroteaux came from northern France. Although the Maroteaux family is now a wine family, Patrick did not come from the wine trade, or from a wine family. He just loved wine, especially Bordeaux. Prior to becoming a vineyard owner, he enjoyed previous successes in banking and as the head of the Eurosucre Sugar business, which was owned by the family of his wife, Evelyne.
Maroteaux had wanted to own an 1855 Classified Growth of the Medoc for years. So when he heard about the possibility of buying the Left Bank estate of Branaire Ducru, he jumped at the chance! He visited the property on a Saturday, (So he could work a full week at his regular job) and the deal was closed that same week. Things were a lot simpler in those days.
At the time he purchased the property, he brought in the young Philippe Dhalluin as his winemaker. In a few years, Patrick received a call from the Baroness of Chateau Mouton Rothschild, asking if she could hire Dhalluin. Of course Maroteaux said yes. His next hire as the Technical Director, Jean Dominique Videau, remains with Patrick and the estate through today and will continue his substantial role at the property on a going forward basis.
Together, they remade the estate and the vineyards, turning Chateau Branaire Ducru into one of the most popular brands in Bordeaux, combining quality, style and fair prices, a rare feat in Bordeaux these days. Patrick Maroteaux loved Branaire Ducru. He became one of those owners with wine in his blood.
Some of the changes made that helped propel Branaire Ducru into its current, high status was building a new, state of the art cellar and winery, becoming one of the first chateau in the Medoc to fill his tanks entirely by gravity. Yields were lowered, picking took place at a later date, in a search for riper grapes, and more importantly, parcels were now harvested on an individual basis. They also introduced a second wine, Duluc de Branaire Ducru, all of which helped the estate make a better Grand Vin.
Chateau Branaire Ducru will remain a family owned estate, which is increasingly rare in the Medoc. Francois Xavier Maroteaux, the son of Patrick Maroteaux will take over managing the estate along with the help of Jean Dominique Videau.
Patrick Maroteaux is survived by his 4 children, François-Xavier, Pierre-Henry, Anne-Laure and Sophie. Patrick and Evelyne Maroteaux also have 9 grandchildren.
Since Maroteaux took over the property, they have continued making better and better wines. For some of the best vintages of Branaire Ducru produced under Patrick Maroteaux, look for the 2016, 2015, 2012, 2010, 2009, 2006, 2005, 2003 and 2000. Tonight, if you have a vintage of Chateau Branaire Ducru handy, please open a bottle and toast Patrick Maroteaux and his family. I know I will.