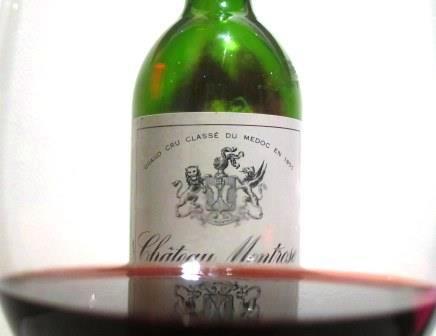 2003 Montrose is the wine of the week. If you have not tasted this wine at least once, you are missing something truly special. If you have tasted it before, you need to try a bottle again.
This Left Bank beauty keeps getting better and better. If the 2009 Montrose was not also off the charts, I'd say that 2003 Montrose is a contender for the best wine I've ever tasted from this famous estate. And if you know something about Montrose and its track record of producing legendary wines in: 1989, 1990, 2000, 2003, 2005, 2009 and 2010, you'd know that is really saying something. In the years to come, I have no doubt that under the direction of Herve Berland, Montrose will produce a wine that should rival, and even beat the 2003. But that has not happened yet.
2003 Montrose merits the wine of the week status for a myriad of reasons. Yes, I know it's not inexpensive. But the world's greatest wines never are. Yet, for a wine of his incredible quality, if you really want to taste a mind blowing wine, this stunner is worth the money in today's marketplace.
At 13 years of age, Chateau Montrose from the top vintages is usually still in its infancy. But due the extreme heat and drought conditions that have never been seen before or since in Bordeaux 2003 Chateau Montrose is already an extraordinary wine to experience.
2003 Montrose has somehow managed to hold its color. The nose, with its truffle, tobacco, spice box, blackberry, cassis, cigar wrapper and dark cherry nose could not get any better. But the perfume is only part of the show. The main event is on the palate, where this exotic, decadent wine really shows its stuff. Fat, rich and intense, there is intense concentration, silky, tannins and a mouth filling, powerful, yet regal, supple finish that sticks with you for at least one full minute!
2003 Bordeaux is a mixed success. Yes, a limited number of great wines were produced from vines planted in the limestone soils of St. Emilion. But the best wines, those will age and evolve, offering singular tasting experiences are the Cabernet Sauvignon wines from the northern Medoc.