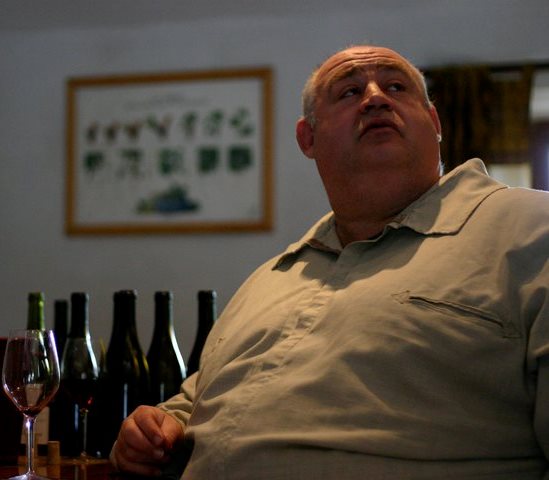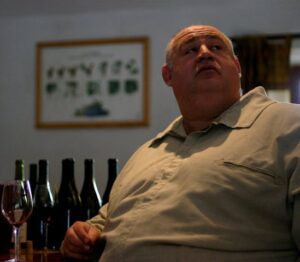 The 2012 Chateauneuf du Pape harvest was marked by dry, sunny weather and rain at the right time. The 2012 Chateauneuf  du Pape growing season started off with a cold winter which was followed by sagging during flowering (fruit losses) and dry, hot conditions during veraison.  This led to a vintage of low yields. At the end of August, due to the lack of water, some places began to show vine stress from water deprivation. But a little rain at the beginning of September allowed the grape maturation process to take its natural course and the harvest began with only a slight delay.
Rhone winemakers have used a model of late harvesting that extends from August to late October with good weather, allowing the grapes to ripen perfectly, even in harsh weather conditions  or rain. For 2012 Chateauneuf du Pape, the quantity of wine produced will be slightly more than we enjoyed with the 2010 harvest in the Rhone valley and much lower throughout the Mediterranean. We will end up with at least 30% less wine than we could obtain from a normal harvest in this vintage.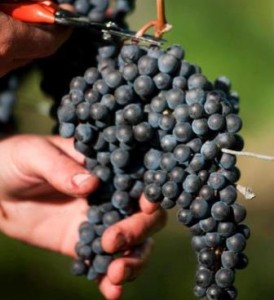 In quality, the 2012 Chateauneuf du Pape vintage produced wines with a very pretty color potential, great finesse and elegance. We have wines with lots of roundness, alcoholic strength that is lower than we reach in normal years. There is also good structure for aging the wines.
2012 Chateauneuf du Pape wine should be viewed as between good and exceptional at their best. But success is not equal across all sectors of the region. The vines laden with grapes from a large crop struggled to ripen. But with the aid of great winemakers, 2012 Chateauneuf du Pape will have many strong wines. The La Crau sector has been particularly successful. I am very happy to present the wines. The more I taste of 2012 Chateauneuf du Pape, the more I like it!
2012 Chateauneuf du Pape vintage report and harvest news as reported by Philippe Cambie – www.philippecambie.com
What can be said of the 2012 Châteauneuf du Pape vintage?
Although most of the wine regions of France experienced a very hectic harvest in 2012, the Mediterranean and the Rhone Valley stands out favorably. The balances are positive for the 2012 Chateauneuf du Pape growing season, harvest and its wines.