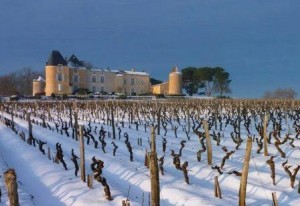 The 2012 Chateau d'Yquem vintage got off to a good start when they began to harvest their Sauvignon Blanc, September 5.  At the time, it was hoped the fruit picked in September was all that was destined for use in their dry white, Bordeaux wine "Y."  The real news for lovers of Chateau d'Yquem is that for the first time since 1992, it looks like the entire 2012 Chateau d'Yquem harvest will be declassified. This has been a difficult vintage for the property. Not only did they declassify their entire harvest, for the first time since they began re offering Chateau d'Yquem as a future, they decided not to sell the sublime 2011 Chateau d'Yquem, citing difficult market conditions.
There are numerous reasons why Chateau d'Yquem is considered to be the finest sweet wine not only in Sauternes, but all over the world.  The willingness to declassify an entire crop because it was not up to the level of First Growth standards, is one of those reasons.  With the 2012 Chateau d'Yquem declassification, this is the tenth time Chateau d'Yquem has declassified an entire harvest since 1900!  I cannot think of any other First Growth producer with the commitment to quality.
The 2012 Bordeaux vintage was a difficult year for most of the Bordeaux appellations.  However, Sauternes and Barsac were particularly hard hit.  The main grapes, Semillon and Sauvignon Blanc did not develop ample noble rot, better known as botrytis.
2012 Chateau d'Yquem marks the first vintage that "Y", the dry white wine of d'Yquem will be vinified in their new, gleaming, stainless steel vats.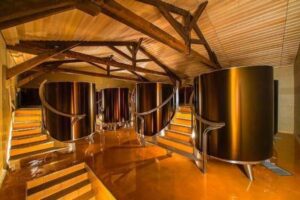 While this does not bode well for producers of sweet, white, Bordeaux wine from Sauternes and Barsac, most chateaux will not declassify their entire crop, following in the footsteps of Chateau d'Yquem,  However, it is not an unreasonable surmise to expect several of the top estates to drastically cut production, or conclude that due to the difficult weather experienced with the 2012 Bordeaux growing season, they will also not make sweet wine in this vintage. Chateau Suduiraut, Chateau Rieussec and Chateau de Fargues also declassified their entire 2012 Bordeaux harvest. Other Sauternes estates could follow the lead of Chateau d'Yquem and declassify their 2012 Bordeaux harvest as well.  Reports from Barsac are slightly more positive than Sauternes.
Fortunately for the appellation, producers have enjoyed an unparalleled run of great vintages since 2000. 2001, 2003, 2005, 2007, 2009, 2010 and 2011 have all been tremendously successful years.  Lovers of the unique,  sweet, white wine produced in Sauternes have never had it so good!  For the all the producers who will suffer in this vintage, we wish you the best of luck in 2013.