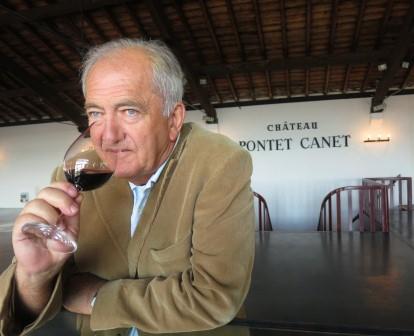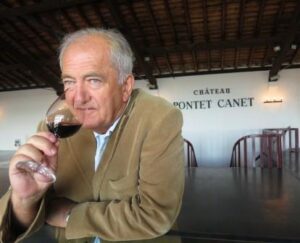 2011 Pontet Canet Produced from an assemblage of 60% Cabernet Sauvignon, 35% Merlot, 4% Cabernet Franc and 1% Petit Verdot. Deep ruby in color, with scents of coffee, licorice, truffle, smoke and blackberry. The wine is fresh, pure, clean and filled with spicy cassis. Compared to recent vintages, this is a round, approachable, refined style of Pontet Canet finishing with silky, cassis and spice. 93-95 Pts
Jeff Leve How much less wine did you produce with your  2011 Pontet Canet?
Alfred Tesseron "The production of the 2011 Pontet Canet is close to 25% less than it was in 2010".
Jeff Leve Is the lower volume in 2011 Pontet Canet due to low yields?
Alfred Tesseron "It was not just low yields. It had a lot to do with the size of the berries, which were very small and concentrated".
Jeff Leve Obviously, 2011 Pontet Canet required extensive sorting and selection. How much of the yield was relegated to Les Hauts de Pontet, your second wine?
Alfred Tesseron "Not much.  By placing  more of the fruit in 2011 Pontet Canet, consumers get a better idea of what each vintage really tastes like.  Because every vintage tells a different story, and we want the wines to taste like the vintage, we do not make a lot of our second wine".
Jeff Leve What previous vintage would you compare your 2011 Pontet Canet with?
Alfred Tesseron "Perhaps it's closest to 2008. This is due to the taste and character found in the wine".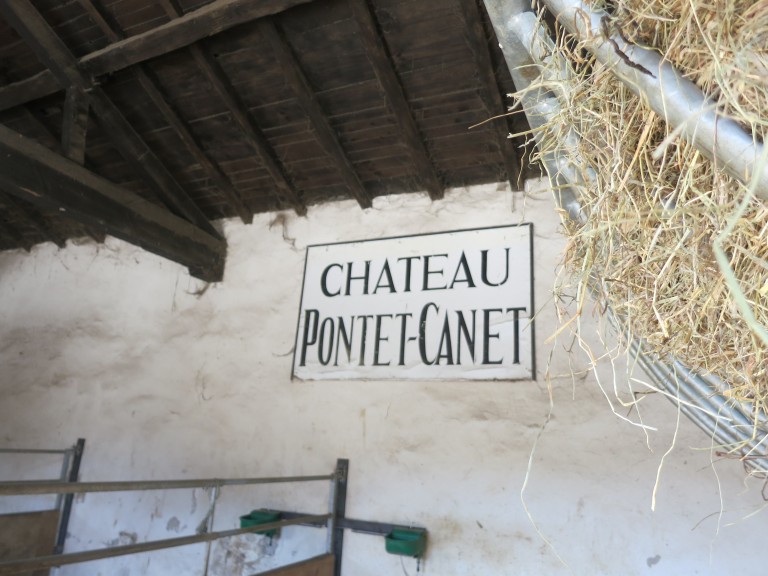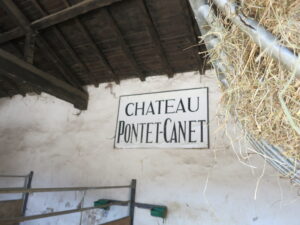 Jeff Leve Now that you've earned your first 100 Pt score from Robert Parker, and other chateaux are following your lead with biodynamic farming, what is the next step for you at Pontet Canet?
Alfred Tesseron "The goal at Pontet Canet is to do more than make the best wines possible. We want to make sure we continue producing wines in different styles, according to the vintage characteristics. Sameness is boring."
Jeff Leve Do you see yourself as a winemaker?
Alfred Tesseron "No. I am not a winemaker.  My team members are not winemakers either. As most of the work is done in the vineyards, we are growers. Our success and achievements at Pontet Contet are due to our efforts in the vineyards, not the winemaking.  At the end of the day, our goal is to produce unique vintages of Pontet Canet that are for drinking, not just for wine tasting".