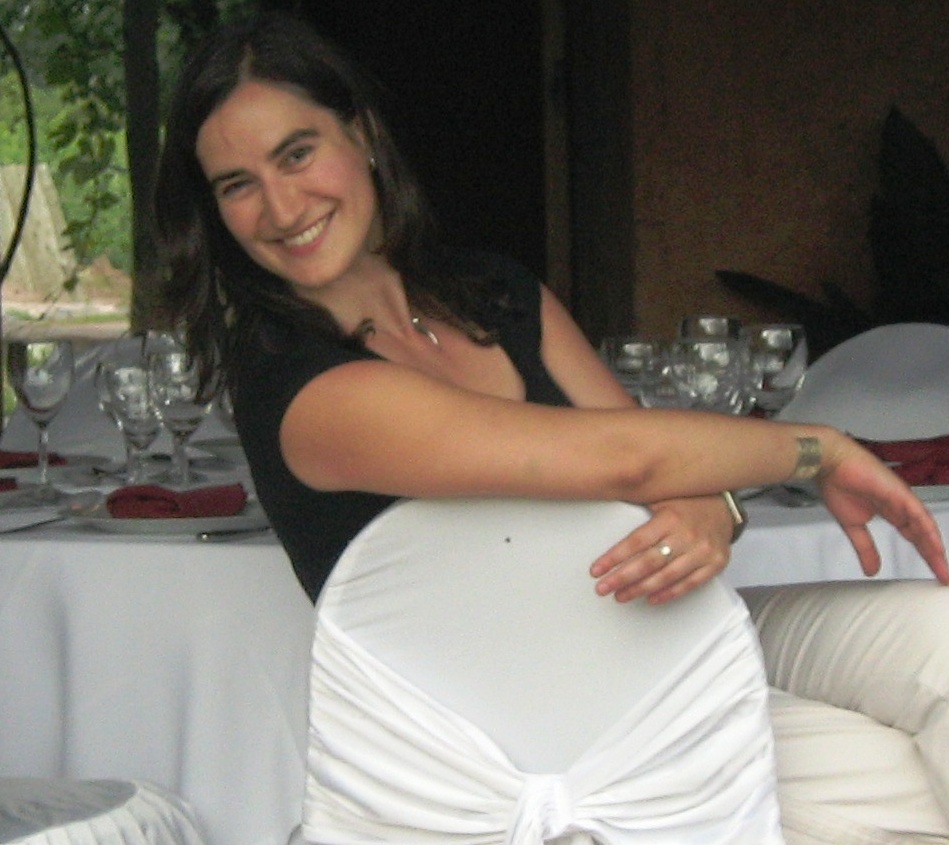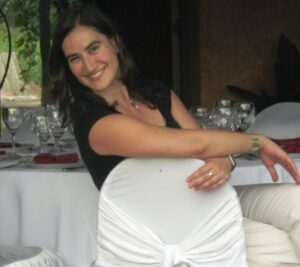 Written by Chrissie Bettencourt from Awaken Your Senses www.awakenyoursenses.info
A Wine and Food Tour Through  Mendoza Wine Country
Wine is a beautiful thing.  There is something magical about it, yet also grounding.  It speaks of the magic of the earth, of the senses, of being simply alive.  I love wine, as you can obviously tell from my waxing poetic about it.   I love the way it transports me to the sun filled vineyards, the mountains and close gatherings with friends.  (So much so I moved across the globe to live near this).  I love the variety of aromas and flavours it emanates and evokes.  Living in the wine country of Mendoza I am privileged to be surrounded by some of the best wines in the world.  And of course also privileged to have tasted them.  I would venture to say that wine by itself is perfect.  Almost…
One of the other things that I have learned during my adventure with wine is that, although it is wonderful solo, there is a partner out there that provides a platform for it to shine as bright as the Northern Star.  A partner that gives it an open dance floor to bring out its hottest dance moves.  What could possibly do that to wine? (And where do I get me one of those you ask…).  That partner would be food.
Food has a way of elevating your wine experience to a whole new level.  When you get that perfect bite, where the flavours in the food make the wine sing in your mouth, then you have reached what I consider a place in heaven.  There is just absolutely nothing like it.  It shows you its essence.  Its core. Its soul.
Over the past year my culinary and tasting adventures have had me guiding "foodie" groups on wine tours through the vineyards of Mendoza.  It has truly been (and continues to be) a genuine pleasure to taste some of the best wines in the world and talk one on one with some of this country's top winemakers.  Although each wine shines in its own right, many of the profound "wow moments" have happened when food enters the scene.  It is a like a light has just been sparked inside of each person, their eyes widen at the shift in taste sensation and they finish the tour feeling like they have just experienced something special and unique, never to be repeated again.  That is magic.
Mendoza itself has been making its mark in international circles for a little while now.  Being touted as Napa Valley "40 years ago", it is a growing wine county that is now just starting to come out in terms of wine tourism.  Wineries are beginning to offer more unique tastings and opening up their own restaurants, thereby creating a space for people to experience their wines in many different ways.  The wines from Mendoza have also been winning international acclaim and pulling scores of 93-98 in many international competitions.  A few years ago Malbec debuted in international circles with great success, offering people a fruit forward wine with depth and body, as well as a wine that is diverse enough to pair with a variety of foods.  Now, following suite, you will find that a new Argentine emblematic varietal, Torrontés, making waves.  Torrontés is a unique white that has both floral and fruit aromas, with a predominance of fruit on the  mouth and a light and crisp finish.  Due to its complex bouquet it is able to pair with a variety of different foods, particularly Asian based.  It is a lot to be excited about for what once used to be a small winemaking town, now expanding into an overnight success story.
So have I convinced you yet?  Are you ready to hop on a plane and take a never-to-be-forgotten wine vacation?  If I haven't convinced you yet, then the next part of this post should get you packing… Below you will find some of my favourite picks for euphoric tasting experiences.  Over the years I have been to many wonderful wineries and tasted many fabulous culinary pairings along the way.  However for simplicity's sake I have boiled it down to three places that I think combine both the food and the wine in a unique way and give you what I call an "elevated tasting experience."
1.  Nadia O
The minute you walk through the tall antique doors of Nadia O, you are greeted with beauty, elegance and a rustic charm that creates a perfect ambiance for the exquisite tasting experience awaiting you.  And to add an element of grace to this already perfect picture, you will more often than not be greeted by Nadia herself.  Nadia is the wife of José Manuel Ortega, the founder of the O'Fournier wineries in Spain, Argentina and Chile.  A chef by trade, Nadia has made a real name for herself in the cuisine at the O'Fournier restaurant.  However the Nadia O project is special.  This is her creative play ground…an expression of her real self.
The restaurant highlights the O'Fournier wines, which are in my opinion, some of the best in Argentina.  Located out in the Uco Valley, the winery is one of a kind, with stunning architecture and gravity flow concepts that form the base of the operations there.  Now when one thinks of Argentiina, you think Malbec.  But not here.  The superstar varietal at this winery is Tempranillo.  The Tempranillo grape loves the Mendoza sunshine and lets its personality shine in this new world terroir.  You will find earthy notes with hints of graphite and then opening up into fruity notes such as cherry.    It is a unique take on Tempranillo and I highly recommend trying it as you will find it very different from its Spanish counterpart.  It has a richer undertone of fruit yet holding its earthiness depth, and in this particular case bringing out some mineral notes due to the terroir of the Uco Valley.  They then blend this beautiful grape with the more well known Argentine varietals to create a unique and wonderful wine experience.
Using these wines as a base, Nadia's creativity and food know-how know no bounds.  Her tasting menu highlights all of the wonderful flavours, both prominent and hidden, within each wine and the food.  You will find yourself transported to a foodie heaven, experiencing new and exciting flavours that will leave you in a state of euphoria.  I promise.
Some of my favourite O'Fournier Wines and recommended dishes from Nadia O:
B Crux Blend 2007
One of the most unique Argentine (if not only) Tempranillo blends out there.  The 2006 vintage is deep and smooth, with creamy, fresh berry and mild leather aromas in front of friendly, easygoing raspberry and blackberry flavours.  Great oak without it being to prominent in the mouth.  A wonderful wine and harvest to enjoy now.
Nadia's Pairing: A warm sauteed sweetbreads salad
Urban Uco Tempranillo 2010
This is one of my personal favourites and I always try to ensure I have a case on hand at home.  A great young wine, it has lovely prominent cherry notes with a great acidity, good body and and leaves you with a light spicy/earthy finish at the end.
Nadia's pairing:  a Spanish style tortilla filled with a sweet red pepper filling
Alpha Crux Blend 2004
This wine is always a favourite, hands down with everyone that I have taken to the tasting lunch at this winery.  A fantastic rich and complex wine with aromas of raspberry and plum.  On the mouth you are welcomed with a burst of fruits and ripe tannins, and then are left with a smooth and velvety finish.  This is my choice pick for any special meals you may be planning.
Nadia's Pairing: A Milanese Osobuco Risotto
2.  Clos de Chacras
Clos de Chacras is a small family run winery in Chacras de Coria, a small town just on the outskirts of Mendoza.  The winery's history actually goes back to the turn of the century, when the wine business in Mendoza began taking off due to the number of Italian and Spanish immigrants coming over and settling in this area.  The original owner, Bautista Gargantini (Swiss-Italian origin) built the winery for his family and from there created a prosperous wine business in Mendoza.  They owned a number of different wineries in the area, and in later years, the Clos de Chacras winery was sold off.  However, in 1987 Bautista's granddaughter and her husband were able to buy it back in an auction and step by step began restoring it to its original glory and family heritage.  Now it is one few wineries where old family history meets new world flavours in the Mendoza region.
During your visit here you can take a step back into time and see the original cement wine vats used to store the wine in early years, the building as it was when the family first built it, and then you can make your way to look in on the modern wine making techniques being used by the winemakers and experience a tasting of the different wines that are now being produced there.  Afterwards you are ushered into a cosy, light filled restaurant where you will be able to taste some of the best food in Mendoza that has been paired specifically with their wines.  Lucas Bustos is the chef behind this project and has created a spectacular tasting menu for people to be able to appreciate the wonderful wines and signature Lujan de Cuyo flavours that can be found within them.  Some of my favourites are:
Gran Estirpe Malbec 2008
The Gran Estirpe is this winery's signature wine with a limited production of 6000 bottles per year.  These grapes come from a 100 year old vineyard lending this malbec beautiful notes of deep red berries, vanilla, dark chocolate and a hint of smokiness.   It has been aged 18 months in both French and American oak (first use), thereby creating smooth and mature tannins with a depth of body and an initial fruit forward flavour.  It is a lovely expression of the depth of flavour that resides in the Lujan de Cuyo region.
Pairing: Grilled lamb with sauteed Andean potatoes in a herb butter
Clos de Chacras Malbec 2008
This particular malbec has an interesting personality in that it is fresh in the mouth, yet still possesses smooth tannins and a medium finish.  Bold and fresh, yet still smooth, all in one glass.  With notes of red berries and violets, this is a wonderful wine to enjoy either on its own or with a lovely dish of Italian pasta.
Pairing: Deer ravioli served with a  butter and caper sauce
Cavas de Crianza Blend 2008
In the past couple of years Argentina has been producing some spectacular blends, and this is one of them.  A mix of 40% malbec, 30% cabernet sauvignon, and 30% merlot, this wine is a fascinating medley of all the best components of each varietal.  Like meeting an alluring person at a party, it will capture you with its many faceted personality.  At first introduction, the malbec steps forward with a bright and fresh flavour of red berries, and then, just as you are beginning to get to know this vibrant side, the merlot appears and flashes its spicier side.    As you find yourself captivated by this vivacious and piquant conversation, the cabernet slowly reveals itself, permanently transporting you off to a smooth and heady ripe pepper finish.  Now isn't that a wine worth getting to know?
Pairing:  Magret duck breast with caramelized pears
At Lurican, a small Swiss style cabin nestled at the foot of the Andes, you will be introduced to a food and wine experience like no other.  A little gem tucked away, here you can enjoy a spectacular wine and food pairing surrounded by the stunning mountain views on an outdoor patio overlooking the beautiful Mendoza River.  This is the perfect place to spend a relaxing afternoon enjoying the outdoors and tasting some of the top wines to be found in Argentina.
Langdon Doty is the creative behind this project and focuses on small tapas plates using distinctive Argentine grilling techniques.  He hand selects some of the top and most unique wines in Argentina and then creates exceptional dishes that are paired specifically to each wine.  He plays with different flavour and texture elements in each plate and wine to to bring out something special, something different.  Then at the end of the meal you are treated to an exclusive chocolate and wine pairing dessert.
For the culinary enthusiasts out there, you also have the option of spending the day with Langdon, going to the market and meeting the local vendors he has built a relationship with, selecting the wines to be used and learning different cooking methods on the grill.  Then you can sit back and enjoy the meal, the wine and the beautiful ambiance.
The Lurican Experience is a tasting experience that is unparalleled and one that will leave you with a new understanding and appreciation of both food and wine.   I can guarantee that you will return home inspired to begin doing some fascinating tasting experiments on your own!
Some of Langdon's top wine picks:
Punto Final Malbec Reserva 2007
This is Langdon's choice for best price to quality ratio and one that is a pleasure to pair with food.  Exhibiting deep and luscious aromas of blackberry and plum with hints of floral, as well as spice, roasted herbs and vanilla.  On the palate It has a bright acidity and  once again the berries come forward along with a roasted coffee flavour.
Langdon's Pairing: Lavender jarilla salt rib eye with garlic mashed potatoes and cherry ricotta
Achaval Ferrer Malbec 2009
This one is Langdon's pick for most unusual and complex young malbec on the market.  A wonderful bold wine, it is full of fruit and chocolate, and hints of spice.  It has a great acidity with a medium finish.  It is almost a contradiction, with a first impression of being light but then revealing its full complexity.  A great wine for those of you looking for different type of malbec.
Langdon's Pairing: Fennel crusted lamb loin with red pepper plum spread topped with chives dusted with jarilla salt
Val de Flores Malbec 2005
Lovely complex aromas of black raspberry, minerals, graphite, mocha and new french oak. Smooth and seamless on the mouth, with complex flavors of dark berries, minerals and chocolate; harmonious acidity, and mineral and herbal nuances contribute freshness and complexity.  Finishes with sweet tannins and excellent subtle lingering flavor.  Another wonderful wine for pairing with the unique grilled dishes found at Lurican.
Langdon's Pairing: Spicy cocoa dusted filet mignon with caramelized pears and onions
There are many inspiring relationships out there in the world, however few as special as that which exists between wine and food.  It is one of the few instances where you see each partner, (when in rhythm and flow with each other) integrate seamlessly and bring out the hidden potential in each other and letting it shine brightly to the world.  So get out there and be inspired by them, experiment, discover new taste bud territory.  I can assure you that once you begin down the road of the great wine and food adventure you will never look back.