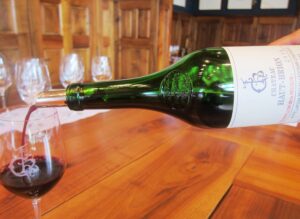 2010 Chateau Haut Brion and 2010 Chateau La Mission Haut Brion 2010 Bordeaux Wine review, tasting notes and ratings.
2010 Haut-Brion  From a blend of 57% Cabernet Sauvignon, 23% Merlot and 20% Cabernet Franc, this unique blend is made from one of the highest concentrations of Cabernet Sauvignon in the history of the property. In 2010, the wine reached 14.6% alcohol with a pH of 3.63. This combination allows for more ripeness as well as greater freshness.  The effective yields are lower in 2010. Only 42% of the crop was included in the Grand Vin. For those that like statistics, 2009 Haut Brion is slightly lower in alcohol at 14.2 % alcohol than the 2010 with a pH of 3.9.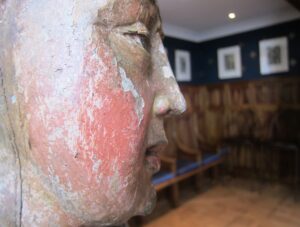 2010 Chateau Haut Brion is deep ruby with a purple rim that shines in the glass.  The wine is filled with smoke, earth, hot stones, spice, blackberry, cassis and hints of licorice. Full bodied and concentrated with multiple layers of spicy, fresh, rich dark fruit and cassis flavors that fill your palate, the wine builds in the mouth.  From the first touch on your palate, it's difficult to imagine the incredible length in the finish.  I timed the finish twice to make sure I had not lost track of the time.  I even shook my watch to ensure it was running correctly. This incredible wine remains on your palate for close to 80 seconds!  Balanced, harmonious and regal, this will be an amazing wine to experience at maturity.  98-100 Pts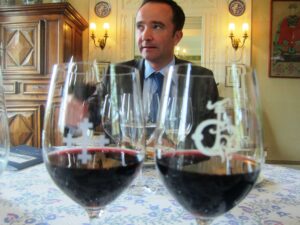 2010 Le Clarence de Haut Brion With 52% Merlot 36% Cabernet Sauvignon, 2% Petit Verdot in the blend,  the wine opens with smoke, oak, boysenberry, cassis and earthy tones.   Soft cassis, flavors and a long finish make this a strong effort for a second wine.  91-93 Pts
2010 Haut Brion Blanc – With its green tinted, straw color, waves of sweet, refined, lemon, pineapple, grapefruit rind and citrus oil lingers in your mouth.  The wine is made better with the perfect amount of ripeness and acidity giving lift to the sweet, fresh fruit.  96-98 Pts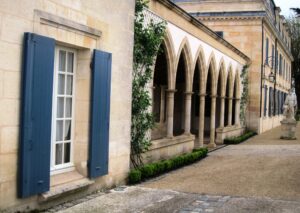 2010 La Mission Haut Brion, is produced from a blend of 62% Cabernet Sauvignon, 37% Merlot and a dollop of Cabernet Franc. The wine reached 15.1% natural alcohol with pH levels of 3.67. This picture is different than what we saw in 2009, which was made from equal parts Merlot and Cabernet Sauvignon with 6% Cabernet Franc. 2010 is slightly higher in alcohol than the previous year as the 2009 reached 14.7. Tasters who go by the numbers might have problems with the wine. But there was no sensation of heat. Everything was in balance.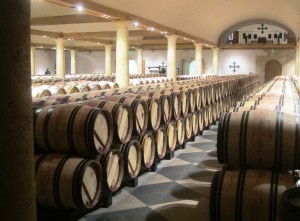 Similar to what took place with the 2010 Haut Brion, this is a contender for the highest concentration of Cabernet Sauvignon in the history of La Mission Haut Brion. This is due to a combination of the perfect levels of ripeness reached in the Cabernet Sauvignon and the draught plagued Merlot which had problems ripening correctly.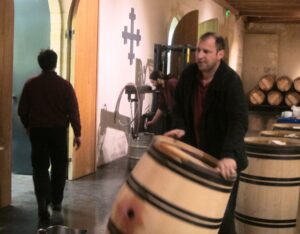 2010 La Mission Haut Brion explodes with earth, minerals, cassis, burning embers, truffle and blackberry scents. This opens to a dense, concentrated, full bodied, tannic wine. This powerful Bordeaux wine is packed with mocha, cassis, blackberry and spice.  Stylistically, this is a big, powerful, masculine La Mission Haut Brion that requires serious cellar time. 95-98 Pts.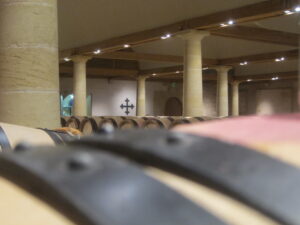 2010 La Mission Haut Brion Blanc blends 81% Semillon and 19% Sauvignon Blanc – Honey, fresh picked flowers, grilled nuts and citrus gets your palate ready for a big dose of fresh, buttery lemon, banana and guava flavors. The wine finishes with zesty acidity and freshness that lingers. 93-96 Pts
2010 La Chapelle de La Mission Haut Brion produced from 47% Cabernet Sauvignon, 27% Merlot and 26% Cabernet Franc is filled with smoke, tar, blackberry and tobacco scents.  Full bodied, with layers of chocolate covered blackberries. The wine ends with juicy, ripe cassis flavors. 90-93 Pts