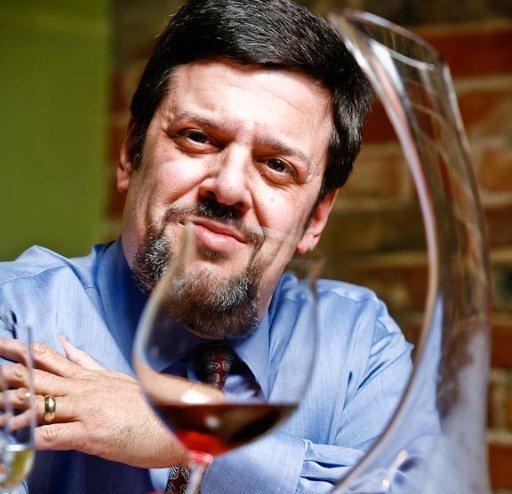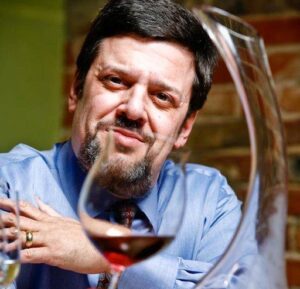 Written by Ben Weinberg
Italy defines micro-regionality.  Every village and hamlet has its own unique drinks, foods, architectural styles, even dialects.  Certainly this is true of Tuscany, where my wife Yaël and I spent the last week tasting great wines, eating fabulous food, and generally living la dolcé vita.
Tuscany comprises 22,990 square kilometers or 8,880 square miles, just a bit bigger than the Snake River AVA in Idaho and Oregon.  Yet it offers such a great variety of terroir that it's silly to try and sum it all up in a single column.  Yet here I am, and so all I can do is tell you about the places we managed to visit during one whirlwind week.  I should also mention that, while many of my columns feature relatively inexpensive wines, many of the bottles reviewed here are significantly more expensive, a product of my desire to sample the best that this region has to offer.
Our visit started in Tuscany's capital city of Florence, where the Frescobaldi Wine Bar in the center of town is a must-stop location.  There I thoroughly enjoyed Nipozzano Chianti Rufina Riserva, crafted from Sangiovese, the area's most famous indigenous grape.  2007 was a terrific vintage throughout Tuscany, and this reasonably priced Chianti delivered the goods with tons of deeply ripe cherries and blackberries up-front, chewy caramel, watermelon, cinnamon and allspice on the mid-palate, and typical ash and pumice on the high-acidity, lengthy finish.
The next day we headed off to the medieval town of Montalcino, home to famously refined Brunello di Montalcino.  While at Uccelliera we barrel-tasted most of the 2007s and 2008s, and they were all special.  But the currently-available 2006 Brunello was ethereal, with black raspberry and apricot aromas that led to a mocha-tinged, mint and sage palate.
Our third stop, still in Montalcino, was the American-owned Castello Banfi, where we spent the night in a charming old farmhouse on the estate.  Banfi also has much more luxurious rooms for rent, but we were quite happy to enjoy a rustic evening surrounded by the winery's beautiful vineyards.  We tried many lovely wines in the Banfi enoteca and trattoria, and one I especially liked was the Belnero, with its nose of black cherry, tobacco and dill and a red pepper, cassis and mocha finish.
Next was a quick visit to the nearby town of Montepulciano and Avignonesi winery, which has just gone biodynamic.  While Avignonesi is justly famous for dessert wines (including a stupendous Vin Santo and their proprietary Ocho di Pernice), I was equally impressed with their gooseberry and green melon-infused Sauvignon Blanc.  Through 2008 this wine included a significant percentage of other white varietals, but starting with the 2009 vintage it is 100 percent Sauvignon Blanc.
All aboard for Chianti Classico!  While Montalcino and Montepulciano are small subregions that surround specific towns, Chianti Classico is much larger, with a correspondingly greater number of wineries.  While dozens of producers lie along major routes like pearls on a string, in the space of one day we managed to tour only three of them.
First up was Castello di Ama, where Marco Pallanti and his wife Donatella have managed the estate for more than 25 years.  All of di Ama's wines were terrific, but my favorite was La Casuccia, a single-vineyard cru selection.  Red fruits and honey led to green tea, allspice and cardamom on the high-intensity, very long finish.  Interestingly, while the 2007 vintage has gotten most of the press, Marco told me that he preferred 2006, which was much like the very well-regarded 2004 but even more powerful.
We then headed over to Paolo and Marta De Marchi's Isole e Olena, where the 100 percent Sangiovese Cepparello gave off intense aromas of grape must, milk chocolate and graphite.  On the tongue this was all red cherry, mint and amber raisins.  Just tons of concentration here, with moderate acidity and an aftertaste that went on and on.
While in Chianti Classico we stayed at Castello di Volpaia.  There I reconnected with Giovanella, the estate's matriarch.  Gio and I had dinner together a few months back in Denver.  We bonded over her wines, and I was excited to visit her in Chianti Classico.  Gio is always kindly, accomplished and just a pistol, and her Balifico blend of Sangiovese and Cabernet Sauvignon was almost as regal and lively as she is.  Perfumed with violets and plums, this dense blackberry and cherry-soaked wine was full-bodied, with silky tannins and a chewy finish.
The last Tuscan wine region upon which we touched was Bolgheri, located on the coast south of Livorno.  Bolgheri has become famous for its Bordeaux varietal wines from the Left Bank and the Medoc. While the area has only been in the news for something like 30 years, the juice speaks for itself.
On the drive from Chianti Classico to Bolgheri we stopped at Tua Rita, just south of Bolgheri near the small town of Suvereto.  Tua Rita has won numerous accolades for its intensely flavored juice, and it was all good.  But the one that bowled me over was the Syrah with its components of white pepper, bacon fat, plums, blackberries, blueberries and sage.
Finally we hit Bolgheri, where producers come in all shapes and sizes.  Michele Satta, as only the fifth vigneron in the region, has seen pretty much everything during his 30+ years in the business.  This has not jaded him at all, and I found his company to be as energizing as that of a newly minted sommelier.  His wines were also all delicious, none more so than the intensely mineral Cavaliere, with aromas of black plums, mocha and graphite and a taste of pastille and licorice.
Our last Tuscan visit was at Tenuta dell'Ornellaia, owned by the noble Frescobaldi family out of Florence.  This estate is most famous for its Massetto and Ornellaia bottles. However, I really loved the lightly purple Le Serre Nuove, with black cherry and black tea overtones on the nose and cassis and graphite on the delicate, easy-to-take finish.
One more note – on our way from Tuscany to Rome we stopped for two nights at Palazzone, an Umbrian producer of mostly indigenous white varietals near Orvieto.  Much of the wine from Orvieto is produced by large cooperatives.  But Palazzone is smaller and owned and run by Giovanni and Lodovico Dubini, brothers with an incredible attachment to their winery and associated locanda, or guest house.
While tasting with winemaker Giovanni, I fell in love with the Campo Guardiano Orvieto, a white wine that spends two years in bottle prior to release.  This is a serious Orvieto, one that can easily last a decade in the cellar, and I was captivated by its aromas of peach liqueur, honey, apricots and lemon curd.  There was also an intriguing element of watermelon juice on the moderately long palate.  We also tried some much older vintages, and I'm pleased to say that this is one white wine that ages very well.
The wines of Italy are incredibly diverse.  Even in single regions such as Tuscany and Umbria there are literally thousands of different bottles and hundreds of styles in play.  This only makes such journeys as ours more fascinating, because no matter how many we visit, there are always more to see.  It's why we keep coming back.
Recommended:
White
Avignonesi Sauvignon Blanc 2009 (Montepulciano, Italy) $15
Palazzone Orvieto Campo Guardiano 2007 (Orvieto, Italy) $25
Red
Nipozzano Chianti Classico Rufina Reserva 2007 (Chianti Classico, Italy) $22
Uccelliera Brunello di Montalcino 2006 (Montalcino, Italy) $49
Castello Banfi Belnero 2007 (Montalcino, Italy) $39
Castello di Ama La Casuccia 2006 (Chianti Classico, Italy) $170
Isole e Olena Cepparello 2006 (Chianti Classico, Italy) $59
Castello di Volpaia Balifico 2005 (Chianti Classico, Italy) $49
Tua Rita Syrah 2008 (Suvereto, Italy) $230
Michele Satta Cavaliere 2004 (Bolgheri, Italy) $47
Tenuta dell'Ornellaia Le Serre Nuova 2007 (Bolgheri, Italy) $48