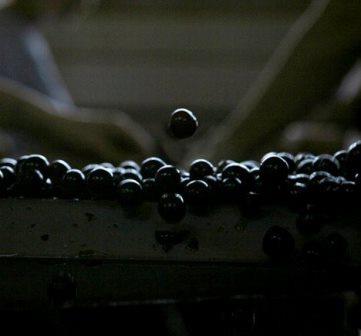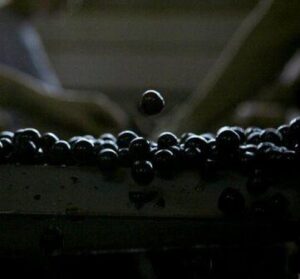 Mourvedre is a late ripening, darkly colored, thick skinned berry that produces long, conical shaped bunches. The grape reaches its best level of ripeness in warm, sunny, dry and even hot climates.
The true home for Mourvedre is Spain, where more than 61,000 hectares of vines are planted. After Spain, France is next country with the largest amount of planted Mourvedre vines.
In the southwest of France, Mourvedre is the third most popular grape in the Chateauneuf du Pape appellation. But third is a long way from first as it occupies less than 5% of the plantings in the Southern Rhone Valley.
When used as a blending grape, Mourvedre adds tannin and alcohol to wines as well as red fruits, cassis, spice, olives, herbs, pepper, sweetness, structure and depending on the producer, it could add a gamey, pleasant barnyard or animalistic character to the wine. Mourvedre is the perfect grape to blend with Grenache and Syrah.
Beaucastel is most famous producer that uses Mourvedre in their wines. It is the most important grape in their famous, and very expensive Hommage to Perrin cuvee'. They often use up to 60% Mourvedre in the blend. 
Pairing Mourvedre with food is easy. Mourvedre, with its deep, rich, fresh, spicy character is the perfect wine grape for wine and food pairings with slow braised, grilled and stewed meats.
Mourvedre is also perfect when served with lamb, grilled meats, game of all types, veal, duck and pork and beef. With its fresh spicy character, Mourvedre works well with a wide variety of different hard and soft cheeses.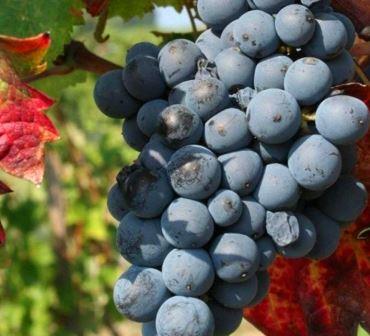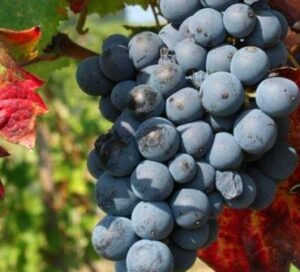 Mourvedre first gained popularity in Spain where it is known as Monastrell. At some point during the middle ages, vines were brought to the Rhone Valley. Prior to the attack of Phylloxera, it was the most popular grape in the region. Due to difficulties in grafting over to the phylloxera-resistant, American rootstock, the grape quickly became less desirable.
Grenache, due to its ease in grafting rapidly became popular in the Southern Rhone Valley. Bandol, due to phylloxera resistant sandy soils became the home of Mourvedre.
The Bandol appellation of France is the true home of Mourvedre. By AOC law, producers in that region are required to include at least 50% of the grape in their blend. Tempier is the most successful wine producer in that region.
The grape has also been exported to other countries including America, Spain and Australia where it is blended with Grenache and Syrah to produce wines sold as GSM. It is also used in fortified wines from Languedoc-Roussillon and Australia.
Mourvedre continues gaining in popularity in the Southern Rhone. A new project in Chateauneuf du Pape, "Chimere" made by Manfred Krankl of Sine Qua Non fame and the renown wine consultant of the Southern Rhone,  Philippe Cambie uses 93% Mourvedre in the blend!
A few other producers in the appellation also include a large percentage of Mourvedre in their blend: Font du Loup Le Chateau and Clos Saint Michel Grand Clos are both made from 100% Mourvedre. Mathieu vin di Filibre Brotte Cuvee Prestige and Cote de l'Ange Secret's Angel all employ 80% Mourvedre in their wine. Mas de Boislauzon began producing a Chateauneuf du Pape from 100% old vine Mourvedre in 2006 called Tintot. Tintot is one of the older, original names for Mourvedre.
Mourvedre vines were bought to America, Australia and other countries under the original name of Mataro. Mataro is the name of a city located near Barcelona, Spain where the grape was quite popular, hence the name In fact, when the grape was first planted in America, most growers only knew the grape as Mataro.
In America, the grape is most often used as a blending grape. Tablas Creek, which is jointly owned by the Perrin family, who also own Beaucastel in Chateauneuf du Pape is one of the more successful producers of the variety in California making wine from 100% Mourvedre. Other producers making good wine in California using Mourvedre are Alban, Ridge Vineyards, Alta Colina and Carlisle.