2015 Les Pagodes de Cos St. Estèphe Bordeaux France Wine Tasting Note
11746 Views
2015
Les Pagodes de Cos (St. Estèphe)
Deceptively easy to drink, the wine is medium-bodied, silky, refined and fresh, with soft, polished tannins and finish replete with dusty cocoa and perfectly, ripe, sweet cherries. No decanting needed here. Just pop, pour and enjoy it. As a side note here, the wine has improved in score each time I have tasted it since it was in barrel.
4,450 Views
Tasted

May 31, 2020
Medium-bodied, plummy, soft, early drinker, with hints of cocoa and juicy red fruits. The wine is already approachably elegant, and should be delicious on release.
3,346 Views
Tasted

Mar 12, 2018
Medium-bodied, approachable and elegant in style with an open, polished, sweet, black cherry core of fruit. This is going to be good to drink while waiting for its big brother, the Grand Vin, to mature. 12.9% ABV. The wine was made from a blend of 46.2% Merlot, 44% Cabernet Sauvignon, 5.8% Cabernet Franc and 4% Petit Verdot. 86-88 Pts
3,950 Views
Tasted

Apr 19, 2016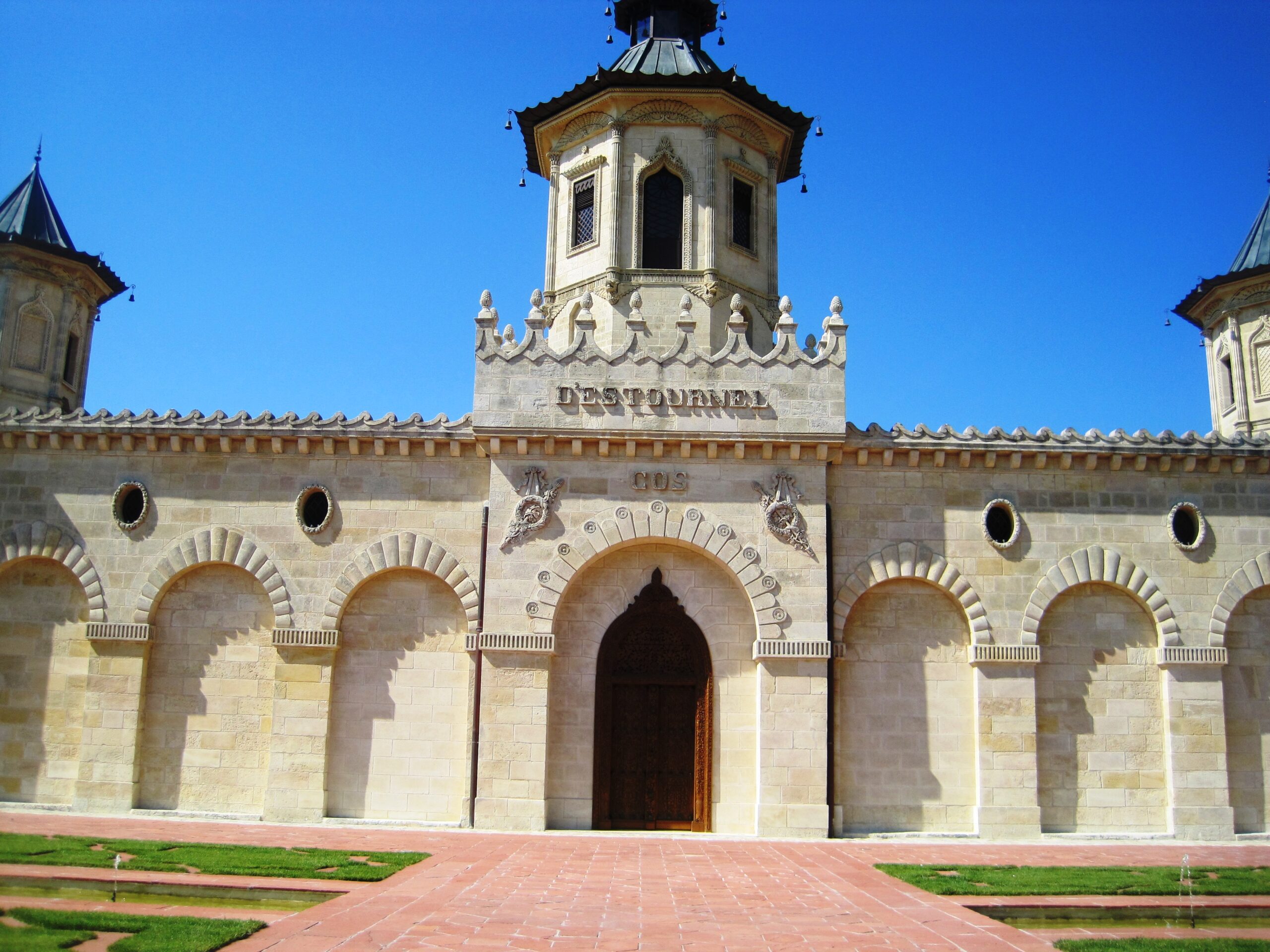 When to Drink Chateau Cos d'Estournel, Anticipated Maturity, Decanting Time
Chateau Cos d'Estournel can be enjoyed early, with a long decanting, but it is not when the wine shows its best. The wine is much better with several years of bottle age. Of course, that can vary slightly, depending on the vintage. Most vintages demand at least 12 to 20 years before the wine starts showing its best attributes.
Chateau Cos d'Estournel offers its best drinking and should reach peak maturity between 15-40 years of life. Young vintages can be decanted for 2-4 hours or more. This allows the wine to soften and open its perfume. Older vintages might need very little decanting, just enough to remove the sediment.
Serving Chateau Cos d'Estournel with Wine, Food, Pairing Tips
Chateau Cos d'Estournel is best served at 15.5 degrees Celsius, 60 degrees Fahrenheit. The cool, almost cellar temperature gives the wine more freshness and lift. Young vintages can be decanted for 2-4 hours. This allows the wine to soften and open its perfume. Older vintages might need very little decanting, just enough to remove the sediment.
Chateau Cos d'Estournel is perfect for pairing with all types of classic meat dishes, veal, pork, beef, lamb, duck, game, roast chicken, roasted braised, and grilled dishes. Cos d'Estournel is also good with Asian dishes, hearty fish courses like tuna, mushrooms, and pasta.
Cos d'Estournel Blanc and other wines of the estate
Chateau Cos d'Estournel also makes a dry, white Bordeaux wine, Cos d'Estournel Blanc from a 10 hectare parcel of vines. The wine is produced from a blend of of approximately 80% Sauvignon Blanc and 20% Semillon, although that can vary depending on the vintage. The white wine grapes are grown north of Saint Estephe, in the Jau-Dignac and Loirac regions.
In 2018, to improve the quality of their white wine, the estate introduced a second white wine, Pagodes de Cos Blanc. Most of the vines used to produce Pagodes de Cos Blanc were previously used in Goulee Blanc, which is no longer in production.
For the white wine of Cos d'Estournel, the terroir is a mix of sand, clay, small stones and limestone soils. The vineyard is close to their Goulee property, which is in the Medoc, directly north of Saint Estephe which is a naturally cooler terroir.
The debut vintage for Chateau Cos d'Estournel Blanc was 2005. For the first few vintages, the production was close to 100 cases.
Because the initial production was so small, the wine was not available for sale as a future until 2009. At that point, the production rose to close to 200 cases, which was considered enough for their white Bordeaux wine to be offered as a future.
To produce Cos d'Estournel Blanc, the wine is barrel fermented and aged in a combination of new and one-year-old, French oak barrels to maintain maximum freshness. There is no malolactic fermentation or skin contact. The wine is best enjoyed in its youth. The wine is sold as a generic AOC Bordeaux Blanc.
Cos d'Estournel Blanc is best served with all types of seafood and various cheeses.
Chateau Cos d'Estournel makes a second wine, Les Pagodes de Cos, which was first produced with the 1994 vintage. Originally, the second wine was called Marbuzet. The majority of the fruit came from their vineyard called Marbuzet, hence the name. The name was changed after both properties were purchased by Michel Reybier.
Today, the grapes used in the second wine, Les Pagodes de Cos can from time to time, include fruit from Marbuzet, their other estate in St. Estephe, as well as grapes from young vines and declassified wine intended for Cos d'Estournel.
Since 2005, Les Pagodes de Cos has morphed into one of the better second wines in all of Bordeaux. On average, Les Pagodes de Cos is aged in 40% new, French oak barrels.
In 2003, the Reybier group produced their debut vintage of Goulee by Cos d'Estournel from a vineyard they own in the Medoc, which is situated north of St. Estephe. In 2009 Michel Reybier and Chateau Cos d'Estournel purchased vineyards in Tokaji with they obtained the Hetszolo estate.
Michel Reybier is also an investor in Champagne, with a company he owns, The Pressoirs de France group. The company is a large supplier of bulk and inexpensive Champagne to big supermarkets in England. The wine is sold as Michel Reybier Champagne. In 2020, Michel Reybier purchased a large vineyard in Provence, Chateau La Mascaronne.
More than just interests in vineyards takes place in Bordeaux for the owner of Cos d'Estournel. In 2019, they opened a high-end hotel in Saint Estephe, La Maison d'Estournel on the site of the previously named Chateau Pomys. The hotel has 14 well-appointed guest rooms and suites, a restaurant, and a wine-tasting bar. In addition, Reybier also owns the luxury chain of hotels, La Reserve.
Starting with the 2012 vintage, Cos d'Estournel began to use the Tesa system of anti-counterfeiting measures as well, allowing consumers to verify the authenticity of their bottle with the use of a bar code sticker that is placed on the label and the original wood case.