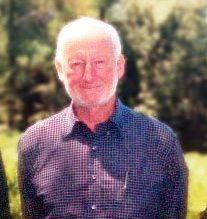 Everything about Philip Togni Napa Valley California Cabernet Sauvignon wine producer profile, wine tasting notes, wine and food pairing tips, best vintages, history of the property, information on their wine making techniques, terroir and soil. You can also read about the Grapes used for California wine and learn about the extensive History of Napa Valley, California Wines
Philip Togni History, Overview
Philip Togni brings an international touch to the Napa Valley. He comes from England, studied wine making at the University of Bordeaux under the famous professor Emile Peynaud. Philip Togni moved to the Napa Valley in 1959. His first job was helping to plant vines at Mayacamas. Next, he became the wine maker at Chalone, Chappellet, Cuvaison, Gallo, Inglenook and Sterling before creating his own winery. In fact, Philip Togni was the wine maker at Chapellet when they made one of the top wines from the 1960's, the now legendary, 1969 Chapellet.
Philip Togni Vineyard was founded in 1975, when he purchased 25 acres high up on Spring Mountain, with elevations of 2,000 feet. It took a few years before the vineyard was planted, which took place in 1981. The vineyard was replanted in the early 1990's, due to problems with phylloxera vulnerable rootstocks.
The winery released its first vintage in 1983, a Sauvignon Blanc. Philip Togni no longer produces white wine. It took a few more years until the first Cabernet Sauvignon wines were produced at the estate. The debut vintage for Philip Togni was the 1985. The initial vintages of Philip Togni may have been been produced from pure Cabernet Sauvignon.
As you probably know, Philip Togni does not produce wines with high alcohol. The style of wines made in the Left bank of Bordeaux is after all, a big influence on the owner and the estate. But if you have ever spent time looking at their labels, trying to the find the level of alcohol content, without much success, there is a reason, it's not there! During the 1980's, the BATF allowed wineries to state their wine had the alcoholic strength of a table wine, which was about 7% to 14%. For wineries that have not requested to change their labels, those wineries are not forced to provide exact information. If their labels remain unchanged from their label during the 1980's, they are only required to state the wine is a table wine.
Philip Togni Vineyards, Wines, Winemaking
The vineyard, with its rock and clay soils rests at elevations of 2,000 feet. This is well above the fog line, which allows Philip Togni to harvest ripe fruit. The vineyard is planted to 82% Cabernet Sauvignon, 15% Merlot, 2% Cabernet Franc and 1% Petit Verdot. There is also a parcel of vines planted to Black Hamburg, which are used to produce a sweet, desert styled wine.
Philip Togni remains a family affair. The estate is managed by Philip Togni, his wife Brigitta Togni and their daughter Lisa Togni. In time, it is expected that Lisa Togni will take over managing the well respected estate.
Philip Togni produces 3 red wines.
Philip Togni Cabernet Sauvignon is aged in 40% new, French oak barrels for an average of 20 months before bottling.
Philip Togni Tanbark Hill, which is in essence the second wine from the estate, it's from a 3 1/2-acre parcel of young grape vines.
Philip Togni Ca' Togni is sweet red desert wine that is produced from a grape that was popular in the Napa Valley before Prohibition, Black Hamburgh.
Philip Togni Cabernet Sauvignon is a big, powerful, tannic, wine made from ripe mountain fruit that can easily take a decade or two, and trust me, it is closer to 2 decades of aging before it's ready to drink. When California wine lovers claim they do not make them like they used to, have them taste a bottle of Philip Togni Cabernet Sauvignon.
Serving and Decanting Philip Togni with Wine, Food, Pairing Tips
Philip Togni wines are best served at 15.5 degrees Celsius, 60 degrees Fahrenheit. The cool, almost cellar temperature gives the wine more freshness and lift. Young vintages of their red wine can be decanted for 2-3 hours, depending on the character of the vintage. This allows the wine to soften and open its perfume. Older vintages might need very little decanting, just enough to remove the sediment.
Philip Togni is best served with all types of classic meat dishes, veal, pork, beef, lamb, duck, game, roast chicken, ribs, hamburgers, barbecue, roasted, braised, grilled dishes and stews. Philip Togni is also good with Asian dishes, hearty fish courses like tuna, salmon, mushrooms and pasta.
Philip Togni Wine Tasting Notes
7 Vintages 46,312 Views Sort by Vintage-Rating
2007
Philip Togni Cabernet Sauvignon (Spring Mountain District)

Powerful, full bodied, concentrated and still quite young, there is a lot going on here. But the wine is still young, tight and holding back a lot in reserve. Like all Philip Togni wines, it is going to require time and patience. When people say, "They don't make them like used to" have them try a Togni Cabernet.

3,492 Views

Tasted

Nov 28, 2016

2001
Philip Togni Cabernet Sauvignon (Spring Mountain District)

Still young at close to 15 years of age, this is a powerful, tannic, structured wine, with plenty of ripe blackberries, fresh herbs, tobacco and earthy notes. Another 5 years, perhaps even 10 will add a lot to this wine.

3,830 Views

Tasted

Oct 28, 2015

1997
Philip Togni Cabernet Sauvignon (Spring Mountain District)

Pure cigar box on the nose with cassis and cedar on the nose. The wine is powerful and concentrated, as well as packed with searing tannins and peppery, fat, intense finish. Clearly, this is a wine of quality, but it's so tannic, and firmly structured, it's going to be a problem for many tasters.

4,798 Views

Tasted

Sep 23, 2015

Full bodied, concentrated and packed with truffle, tobacco, olives and cassis, the wine ends with fresh cassis and cherries. There is no danger of this quickly fading away, but I am not sure there is much to be gained by further aging.

5,376 Views

Tasted

Oct 8, 2012

1995
Philip Togni Cabernet Sauvignon (Spring Mountain District)

Licorice, cassis, old wood, truffle, cedar and tobacco on the nose, in a blind tasting, you'd think it was a Pauillac. On the palate, you find weight and density coupled with ample sweet cherries and freshness. The wine has room for improvement.

3,521 Views

Tasted

Dec 9, 2015

1994
Philip Togni Cabernet Sauvignon (Spring Mountain District)

Time in the cellar has certainly added a lot to this wine. At 26 years of age, and about 90 minutes in the decanter, it was easy to see that it has softened, filled out and added fabulous nuances of cedar, forest leaf, tobacco and blackberry. Long, full-bodied, round and crisp, I have completely changed my mind on this wine and I am thrilled to have a few more in my cellar.

4,052 Views

Tasted

Mar 10, 2020

Some people are going to like this more than others including me. While powerful, dense and concentrated, its harsh, green and rustic in the drying, dark red berry finish. Wines like this are not about the quality, it's a matter of style for most tasters.

3,393 Views

Tasted

Mar 4, 2014

Full bodied, concentratred and tannic, this large scaled wine shows green notes and an austere personality. Big in size, if this is some tasters cup of tea, I'd prefer coffee.

5,807 Views

Tasted

Mar 28, 2010

Big, concentrated mountain fruit. Still tannic. Needs time. The finish ended with a bitter, green note that took away from the ripe cassis and blackberry flavors.

2,347 Views

Tasted

Nov 2, 2004

1992
Philip Togni Cabernet Sauvignon (Spring Mountain District)

Youthful, fresh, full bodied and concentrated, with an earthy, tobacco, forest floor, leaf and blackberry character, there is a lot of personality in this wine that is tasting at least 10 years younger than its true age.

4,377 Views

Tasted

Feb 4, 2015

1991
Philip Togni Cabernet Sauvignon (Spring Mountain District)

Tobacco, cedar wood, herbs, olive, blackberry and wet forest aromas kick off the wine. Full bodied, concentrated and packed with ripe, juicy cassis, this is one of the best examples of age worthy California Cabernet Sauvignon.

5,319 Views

Tasted

May 15, 2012