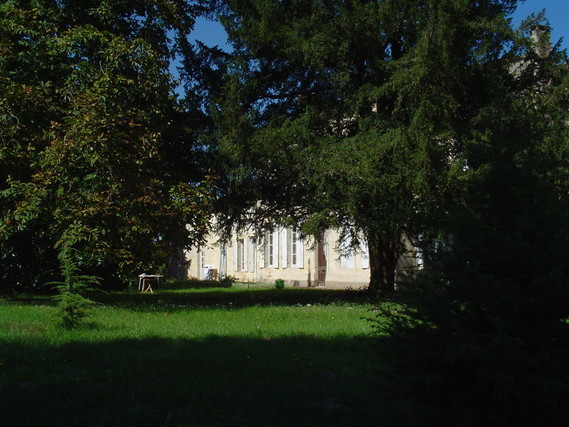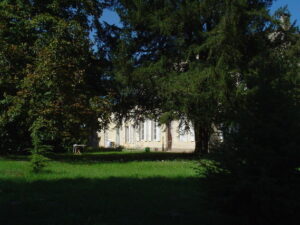 Everything about Chateau Croque Michotte St. Emilion, Bordeaux wine producer profile, with wine tasting notes, wine, and food pairing tips, best vintages, wine ratings, a history of the property, information on winemaking and terroir, along with wine tasting reviews. If you want to read about other important, Bordeaux Chateaux: Links to all Bordeaux Wine Producer Profiles
Chateau Croque Michotte History, Overview
Chateau Croque Michotte is truly an ancient Saint Emilion estate that can be dated all the way back to 1355 when it was owned by the Black Prince, who was the son of King Edward III. At the time, the estate went under the name of Croque Michotte.
The property takes its name from an old, local bakery that was previously at the estate. Croque Michotte is loosely translated into the bite of a small loaf.
Over the centuries, they managed to keep their name. However, the modern era of Chateau Croque Michotte really begins in 1906, when it was purchased by Samuel Geoffrion. The estate is still owned and managed by the Geoffrion family, making it a true, family-owned, and managed vineyard in Saint Emilion.
In the 2012 Classification of St. Emilion wines, Croque Michotte did not earn Grand Cru Classe status. The director of Croque Michotte, (Pierre Carle), brought forth legal action claiming the new, St. Emilion Classification was unfair, irrelevant, and inconsistent. The owner of the chateau filed a legal appeal to an official Bordeaux administrative tribunal in early 2013. They demanded that the classification of St. Emilion be set aside. Croque Michotte lost their lawsuit.
In June 2022, a few months prior to the official results of the 2022 Saint Emilion classification being announced, Chateau Croque Michotte withdrew its estate from the classification process. In March 2023, Chateau Croque Michotte was sold to the French insurance company, Generali France, which already owns, Chateau La Pointe.
Chateau Croque Michotte Vineyards, Terroir, Grapes, Winemaking
The 14-hectare vineyard of Chateau Croque Michotte is planted with 71% Merlot, 29% Cabernet Franc, and 1% Cabernet Sauvignon. The terroir is gravel, iron, clay, and sand soil. The vines are close to 52 years of age.
The estate is located not far from St. Emilion and Pomerol border. On the Pomerol side, they are quite close to Chateau Gazin. What separates Chateau Croque Michotte from many St. Emilion estates is, that their Bordeaux vineyards are in one, large, single parcel.
Starting in 1993, the estate switched to organic farming and is Ecocert certified. The wines are aged in 70% new, French oak barrels for close to 15 months.
The best vintages of Chateau Croque Michotte are: 2022, 2021, 2020, 2019, 2018, 2017, 2016, 2015, 2010, and 2009.
On average the estate produces 4,500 cases of Bordeaux wine per year. Chateau Croque Michotte also produces a second wine, Chateau Les Charmes de Croque-Michotte which is only produced in select vintages.
When to Drink Chateau Croque Michotte, Anticipated Maturity, Decanting Time
Chateau Croque Michotte is better with 3 to 4 years of bottle age. Of course, that can vary slightly, depending on the vintage. Chateau Croque Michotte is best enjoyed in the first 3-12 years of life.
Younger vintages can be decanted for up to 1 hour or so. This allows the wine to soften and open its perfume. Older vintages might need very little decanting, just enough to remove the sediment.
Serving Chateau Croque Michotte with Wine and Food Pairings
Chateau Croque Michotte is best served at 15.5 degrees Celsius, 60 degrees Fahrenheit. The cool, almost cellar temperature gives the wine more freshness and lift. Croque Michotte is best paired with all types of classic meat dishes, veal, pork, beef, lamb, duck, game, roast chicken, roasted, braised, and grilled dishes.
Chateau Croque Michotte is also good when matched with Asian dishes, and rich fish courses like tuna, mushrooms, and pasta.
Château Croque Michotte Wine Tasting Notes
4 Vintages 5,446 Views Sort by Vintage-Rating
2020
Château Croque Michotte (St. Émilion Grand Cru)

Medium-bodied, crisp, fresh, tart, chewy red plums and bright cherries with a chalky edge to the finish, and a hint of cocoa in the backend. Drink from 2023-2032.

361 Views

Tasted

Mar 21, 2023

2019
Château Croque Michotte (St. Émilion Grand Cru)

Peppery red fruits and floral scents open the medium-bodied, fresh, lighter-styled, early-drinker wine. The red berry finish is crisp and already drinking well. Drink from 2022-2028.

720 Views

Tasted

Mar 29, 2022

2017
Château Croque Michotte (St. Émilion Grand Cru)

Sweet, black cherries and black raspberries open the wine on the nose and on the soft, round, easy-to-like, forward palate. You can drink this on release. Drink from 2023-2030.

1,354 Views

Tasted

Jul 8, 2022

Unfortunately, most of this year's grapes were damaged by the frost. All that could be salvaged to vinify was fruit from the second generation, which produced a light, tart effort but an effort nonetheless.

1,370 Views

Tasted

Apr 26, 2018

2016
Château Croque Michotte (St. Émilion Grand Cru)

Fresh sweet and tart berries from start to finish, this medium-bodied wine is bright with a crisp, spicy red fruit and pepper finish that is a bit dry in the endnote.

1,641 Views

Tasted

Apr 29, 2017