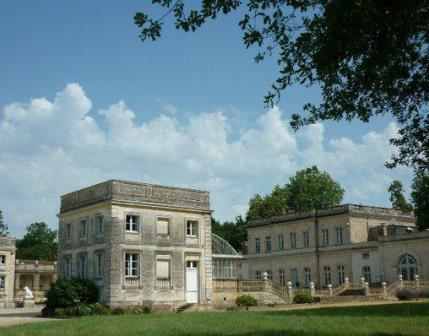 Learn everything about Chateau Filhot Sauternes, Deuxiemes Crus with wine tasting notes, wine and food pairing tips, a history of the property, information on the vineyards, and winemaking. If you want to read about other important, Bordeaux Chateaux: Links to all Bordeaux Wine Producer Profiles
Chateau Filhot History, Overview
The genesis of Chateau Filhot in Sauternes dates to between 1630 and 1650. Romain de Filhot, for whom the property was named after, completed the construction of the chateau in 1709. The chateau and grounds of Chateau Filhot are among the most stunningly attractive sites in all of Bordeaux.
Following the French revolution, Chateau Filhot was managed by Lur-Saluces family. The Lur-Saluces are best known for owning Chateau d'Yquem and de Fargues. They inherited the vineyard and winery from Josephine de Filhot.
In 1840, Romain Bertrand de Lur-Saluces brought together the vineyards of Chateau Filhot and Pineau du Rey, giving the estate much more land.
It was under the ownership of Romain Bertrand de Lur-Saluces that the beautiful chateau was designed. Following the 1855 classification, the wines were sold under the name of Chateau Sauternes. It is interesting to note that in the late 1800s when the wine was at its peak of popularity, close to 120 hectares of their property was cultivated with vines.
Today, they have less than half of that much land devoted to growing grapes. By 1901, the estate once again began selling its wine as Chateau Filhot.
In 1974, Count Henri de Vaucelles took over managing the property. During the 1980s, Chateau Filhot was one of the few Sauternes estates to experiment with making an Ice Wine, Vin de Grande Gelee.
In 1990, Chateau Filhot added a high-end Cuvee to their wines, Filhot Creme de Tete. Today, his son Gabriel de Vaucelles is in charge of managing Chateau Filhot.
Gabriel de Vaucelles is a direct descendant of Romain de Filhot, making Chateau Filhot one of the few remaining Bordeaux vineyards that are still in the hands of the same family that owned the estate before the French Revolution. The 300-year unbroken line of succession is even more amazing when you consider that the Filhot family founded the property in 1709!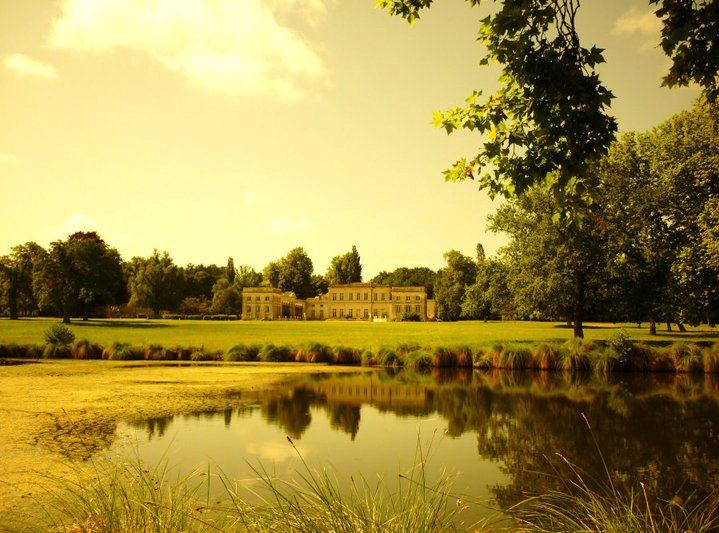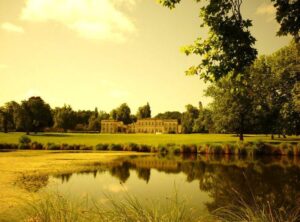 In 1995, Chateau Filhot underwent a complete restoration. The winemaking facilities were modernized. The old cellars and vinification equipment were replaced with all new, temperature, controlled, stainless steel vats.
The new vats and wood aging regimen put into place added complexity, richness, caramel, and vanilla overtones to the wines. Those layers of complexity were lacking in older vintages as the prior management chose to vinify and age the wines in fiberglass vats. All these changes brought the wines of Chateau Filhot some much-needed improvement.
Chateau Filhot is one of the largest estates in Bordeaux. With less than 20% of their land cultivated to vines, the remainder of the land is devoted to greenery, forests, parkland, and lakes.
There is also a small peaceful lake close to the chateau. Coupled with the stunningly beautiful chateau, it is a great place to visit when you are in the appellation.
Chateau Filhot Vineyards, Terroir, Grapes, Winemaking
The 62-hectare vineyard of Chateau Filhot is planted to 50% Semillon, 48% Sauvignon Blanc and 2% Muscadelle in 1 large, single block of vines. The terroir is gravel, clay, sand, and limestone soils with southwest exposures. While the total size of Filhot is massive at 350 hectares, the property has 62 hectares under vine. The remaining land that is not cultivated is devoted to forests, greenery, lakes, and gardens.
The vineyard with its hillsides rises up to 70 meters at its peak. The vineyard is planted to a vine density of 6,000 vines per hectare. The vines are 37 years of age. Due to their proximity to a forested area, they have a cooler terroir, than many of their neighbors.
To produce the wine of Chateau Filhot, the wine is vinified in temperature-controlled, 50 hectoliter, stainless steel tanks. The wine is aged in a combination of 35% new, French oak barrels and vats for an average of 24 months before bottling. The exact amount of oak and the time in barrel or tank is determined by the character of the vintage.
Chateau Filhot is a very large Sauternes estate, thus it allows for a big production. There is a second wine, Pineau du Roy. Chateau Filhot also makes a dry, white Bordeaux wine, Chateau Pineau du Roy Sec.
The estate introduced a new wine starting with the 2010 vintage, Chateau Filhot Gold Reserve. The wine is made from a blend of 60% Semillon and 40% Sauvignon Blanc.
Filhot Gold takes its name from the combination of the wine's color and the unique shape of the bottle, which resembles a gold ingot. On average, Chateau Filhot produces close to 6,000 cases of wine per year.
The best vintages of Chateau Filhot are: 2022, 2021, 2020, 2019, 2018, 2017, 2016, 2015, 2014, 2013, 2011, 2010, 2009, 2007 and 2005.
Zest is another new wine from Chateau Filhot. Geared to entry-level drinkers, the wine is a blend of 50% Sauvignon Blanc and 50% Semillon. Light in style and priced for easy drinking, the wine is only sold in 375ml half bottles.
When to Drink Chateau Filhot, Anticipated Maturity, Decanting Time
Chateau Filhot can be enjoyed on the young side with no decanting. In fact, it is delicious and quite a treat young, even on release! However, like all great wines, Chateau Filhot is much better with age and does not reach full maturity until it's at least 7-9 years of age, or in some years, perhaps even longer in the best vintages.
But that is unrealistic for 99% of the world's wine drinkers. So, enjoy it on any special occasion that calls for it.
Serving Chateau Filhot with Wine and Food Pairings
Chateau Filhot is best served at 14 degrees Celsius, 57 degrees Fahrenheit. The cool, almost cellar temperature gives the wine more freshness and lift. The wine will naturally warm in the glass, while it develops more aromatic complexities and fleshes out.
Chateau Filhot can be served with seafood dishes, especially shellfish, lobster, crab, and oysters on the half shell. Foie gras is a perfect pairing with its natural sweet, salty and savory characteristics. Chateau Filhot can also be paired with roasted chicken, veal, and pork dishes that are either spicy or prepared with a touch of sweetness.
Spicy Asian cuisine, raw fish, like sushi or sashimi, and cheese, both hard and soft also make great pairings with Chateau Filhot.
Château Filhot Wine Tasting Notes
6 Vintages 17,577 Views Sort by Vintage-Rating
2018
Château Filhot (Sauternes)

Medium-bodied with sweet, candied apricots, orange, pineapple and lemon meringue pie with a hint of mint leaf on the nose and on the honeyed, sweet, fruit and spice filled palate. Forward, fresh and with honeyed orange cream with a touch of all spice in the finish, this is good to go.

943 Views

Tasted

Mar 9, 2021

2017
Château Filhot (Sauternes)

On the orange fruit side of the style range, with plenty of mangoes, overripe apricot, candied orange rind, vanilla, and creme brulee, the wine is correctly situated on the corner of decadently sweet, and fresh with acidity, finishing with honeyed tangerines, vanilla bean and roasted pineapples in the endnote.

2,314 Views

Tasted

Sep 27, 2021

2015
Château Filhot (Sauternes)

A light, early-drinking, food-friendly sweet wine that is perfect for before dinner drinking, or with spicy or savory courses.

3,333 Views

Tasted

Nov 8, 2019

2011
Château Filhot (Sauternes)

Light, bright and not too tight, this early drinking, sweet, white, Bordeaux wine offers a bright, sweet, crisp profile of honeyed pineapples, apricot, vanilla and sweet, candied, oranges. This is a good sweet wine to serve as an aperitif, or as a meal accompaniment, due to its fresh, acidic profile, and lack of density.

3,771 Views

Tasted

Oct 17, 2016

2007
Château Filhot (Sauternes)

Medium bodied, with an orange, apricot, pineapple and honeysuckle personality is a light, easy style of Sauternes that will be best enjoyed in its youth.

4,014 Views

Tasted

Jul 22, 2013

2001
Château Filhot (Sauternes)

A lighter style of Sauternes that reminds me more of a Barsac, with its lack of depth and color. Lots of fresh pineapple, orange, lemon, honey, vanilla and floral notes. Medium bodied and fully mature, this is a nice, sweet wine, but it's missing the concentration of the vintage. I'd drink this over the next 5 years, before it fades.

3,202 Views

Tasted

Sep 18, 2012