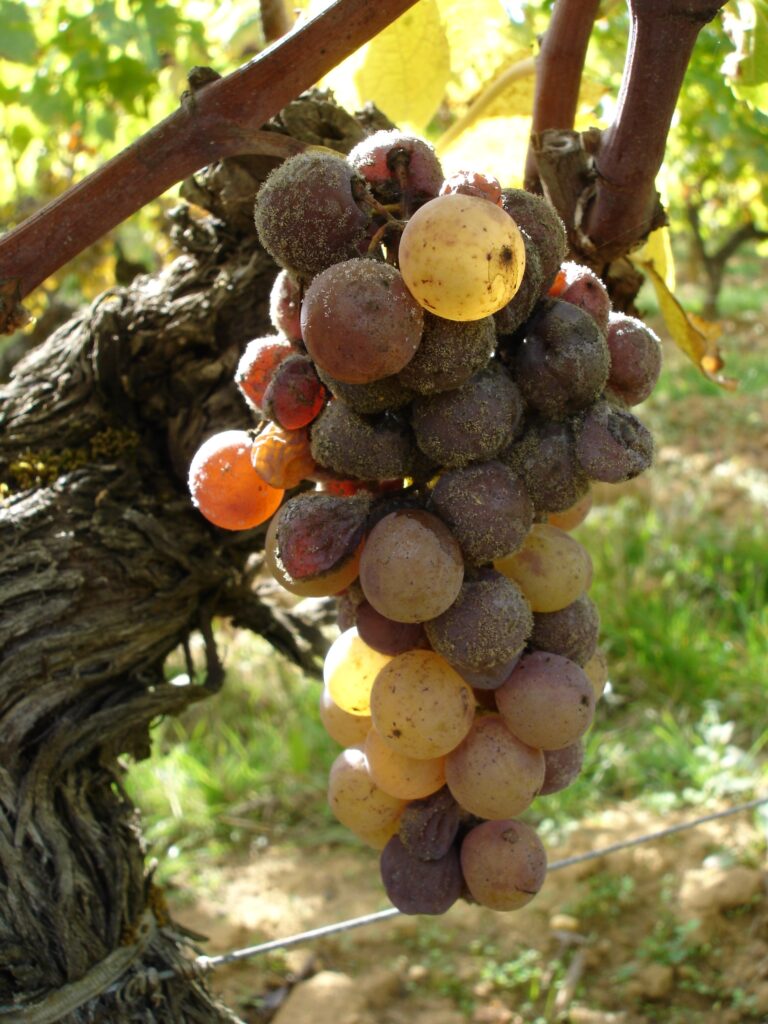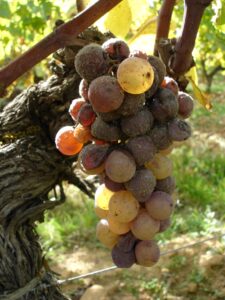 Learn everything about Chateau Doisy Dubroca Sauternes, Bordeaux Deuxiemes Crus with wine tasting notes, wine and food pairing tips, best vintages, a history of the property, information on the vineyard and winemaking. If you want to read about other important, Bordeaux Chateaux: Links to all Bordeaux Wine Producer Profiles
Chateau Doisy Dubroca History, Overview
Chateau Doisy Dubroca which had been owned by the Lurton family for years changed hands in 2014 when it was sold to Denis Dubourdieu, the well-known consultant, who is also the owner of Chateau Doisy Daene.
Interestingly, this is not the first time the Dubourdieu family purchased vines from Doisy Dubroca. In 1968, the estate sold 6 hectares of vines to the Dubourdieu family that were added to the vineyards of Chateau Doisy Daene.
Chateau Doisy Dubroca could be one of the smallest, classified estates in Sauternes. It did not start out life as a small estate. In fact, it was at one point in time, part of the much larger Doisy estate which included the other Doisy chateaux, Doisy Daene and Doisy Vedrines. The property was purchased in 1878 by the Dubroca family, which is where it takes its name from.
Today, the estate is owned by the Lurton family, who of course own the famous nearby estate of Chateau Climens, among numerous other properties. Chateau Doisy Dubroca is the smallest classified estate not only in Sauternes but from all the chateaux classified in 1855.
Chateau Doisy Dubroca Vineyards, Terroir, Grapes, Winemaking
The 3.28-hectare vineyard of Doisy Dubroca is planted to 100% Semillon. The terroir is a mix of red sand, clay, and limestone soil. The vines are planted to a density of 7,000 vines per hectare. Interestingly, aside from Chateau Climens, owned by the same family, they are one of the very few estates in the appellation making wine from 100% Semillon. All of their work in their vineyards is done using only 100% organic farming techniques.
To produce the wine of Doisy Dubroca, vinification takes place in French oak barrels. The wine is aged in 33% new, French oak, which includes 6 months of aging on its lees. On average, 1,250 cases of Chateau Doisy Dubroca are produced each year. There is a second wine, La Demoiselle de Doisy.
When to Drink Chateau Doisy Dubroca, Anticipated Maturity, Decanting Time
Chateau Doisy Dubroca can be enjoyed on the young side with no decanting. In fact, it is delicious and quite a treat young, even on release! However, like all great wines, Chateau Doisy Dubroca is much better with age and does not reach full maturity until it's at least 8-10 years of age, or in some years, perhaps even longer in the best vintages. But that is unrealistic for 99% of the world's wine drinkers. So, enjoy it on any special occasion that calls for it.
Serving Chateau Doisy Dubroca with Wine and Food Pairings
Chateau Doisy Dubroca is best served at 14 degrees Celsius, 57 degrees Fahrenheit. The cool, almost cellar temperature gives the wine more freshness and lift. The wine will naturally warm in the glass, while it develops more aromatic complexities and fleshes out.
Chateau Doisy Dubroca can be served with seafood dishes, especially shellfish, lobster, crab, and oysters on the half shell. Foie gras is a perfect pairing with its natural sweet, salty and savory characteristics. Chateau Doisy Dubroca can also be paired with roasted chicken, veal, and pork dishes that are either spicy or prepared with a touch of sweetness. Spicy Asian cuisine, raw fish, like sushi or sashimi, and cheese, both hard and soft also make great pairings with Chateau Doisy Dubroca.
In 2012, the entire vineyard of Doisy Dubroca was ripped up. In 2014, Denis Dubourdieu purchased Doisy Dubroca from Berenice Lurton of Chateau Climens. From that point forward, no more vintages of Doisy Dubroca will be produced. The vines will be re-incorporated back into the vineyard of Chateau Doisy Daene.
Château Doisy-Dubroca Wine Tasting Notes
1 Vintage 1,643 Views Sort by Vintage-Rating
1988
Château Doisy-Dubroca (Barsac)

Fully mature, with a deep gold and copper hue, the apricot, orange marmalade, honey and spicy tropical fruits are in full force. There is still ample sweetness and acidity in the honeyed, citrus finish to keep it interesting.

1,643 Views

Tasted

Jan 24, 2015