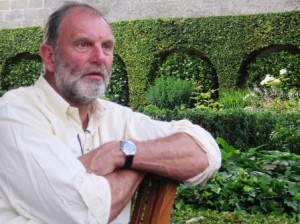 2011 Rauzan-Segla – Blending 62% Cabernet Sauvignon, 38% Merlot and 2% Petit Verdot, which is very similar to the blend used in 2010, the wine reached 13% alcohol, which is 1% less than last year. Deep ruby with purple accents in the color, the wine opens with flowers, while stone, blackberry liqueur and truffle scents are easy to find.  Rich, round, medium/full-bodied with elegant textures, 2011 Rauzan Segla finishes with fresh cassis, bitter chocolate and black raspberry. 92-93 Pts
.
The hail storm suffered at in Margaux at Rauzan Segla was one of the keys to the success and style of 2011 Rauzan Segla.  In 2011 Rauzan Segla ended up with a low yield of 28 hectoliters per hectare. The last time yields were this low at Rauzan Segla was in 2002.  De-leafing was conducted at the end of August, which is later than usual.  This helped keep the vines healthy and reduced the risk of rot for the fruit that went into 2011 Rauzan Segla.
.
After 2009 and 2010, Bordeaux wine produced at the estate,  John Kolasa is happy to have produced a wine with lower alcohol. According to Kolasa, this allows for more freshness and better balance. This will also allow the wine 2011 Rauzan Segla to age well.