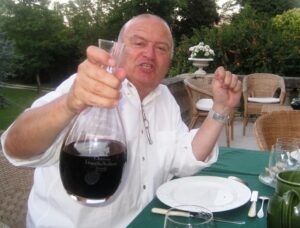 The vineyard of Château Léoville Poyferré is planted on thin, gravelly soil that provides a well-balanced supply of nutriments for vine plants. A program of analyses allows us to monitor the health of the soil and the vines in each plot. Vines feed only on nutriments supplied by the soil life. A raking and an earthing up after the harvest stimulate the microfauna and microflora living in the soil. Following this, we decompact the soil to a depth of 50 cm. These practices have several beneficial effects: they help the natural drying of the soil during the winter season, improving aeration and encouraging the plant to feed deeper rather than on the surface. As the roots develop mainly in winter,  they obtain a deeper root system, which adds character and vigor to the vines.
Leoville Poyferre is one of the most exciting properties in the Medoc today. Much of the credit goes to the owner Didier Cuvelier, who became responsible for managing the estate in 1979. Cuvelier began a nineteen year replanting program. At the time the replanting started, only 32 of the property's 80 hectares were being used. Since that time, the Cabernet Sauvignon was increased from 65% and Petit Verdot was introduced (8%). The vat rooms were renovated in time for the 2010 harvest. They replaced 10 vats with 20 new, stainless steel double skin vats with a capacity from 60 to 165 hl.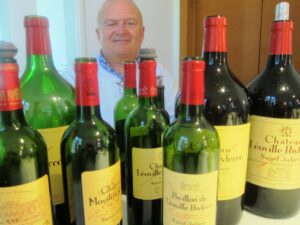 Chateau Leoviille Poyferre Didier Cuvelier
The style of Leoville Poyferre is a Bordeaux wine that offers lush ripe fruit with purity and concentration a powerful, plush style. Scents of cassis, spice and black fruits, with truffle and tobacco aromatics are the hallmarks of this wine. With elegant textures and round silky tannins along with the ability to age, this is a Bordeaux wine to keep your eye on.