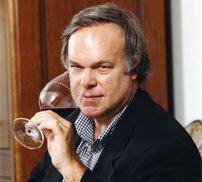 Robert Parker, the world's most influential wine writer and critic will no longer write and review California wines for his journal, The Wine Advocate.  Parker will focus on Bordeaux wine from both the Right Bank and The Left Bank.
as well as  Graves. He will review the wines from all those areas in barrel as well as in bottle, from mature vintages. Parker will also spend more time tasting wine from the Rhone valley.
 .
Antonio Galloni was awarded extra duties as a reviewer for Robert Parker's Wine Advocate.  Parker will not be reviewing California wine any longer. Galloni was tapped to take over coverage of that area starting immediately. 
What this means for the wines in California remains to be seen.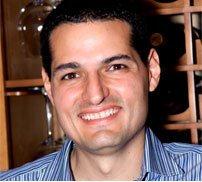 For a look at what happens next: https://www.thewinecellarinsider.com/?p=12506
.
Parker has been tireless in his promotion and tasting in that region. Robert Parker has been tasting California wines since the dawn of the golden age of California wines.  Thanks to Parker's efforts, several producers have become popular.  Without positive reviews from The Wine Advocate, it's possible, many of these wines would not have been discovered.  It can be easily argued that some wines would never had gained the audience they have without a series of glowing reviews from Parker. 
Parker's enthusiastic reviews created the cult wine phenomena.  Cult wines earned their moniker shortly after they were created. Cult wines shared some common characteristics.  The wines were produced in small quantities. They are usually rich, ripe, concentrated and are often high in alcohol. The wines were primarily sold through mailing lists and sold in secondary market for much higher prices to consumers who were not among the first people to sign up for the mailing lists. By the time the 1997 vintage was released, it's possible there were over two dozen cult wines. 
.
With the recession, a lack of demand for wines selling for hundreds of dollars per bottle has reduced the list of cult wines down to as few as a handful.Consumers and winemakers will read Galloni's take on California wines later this year. In addition to reviewing California wines, Galloni earned additional responsibilities. He will also be reviewing red and white Burgundies of the Côte d'Or and Chablis.  Those regions were previously covered David Schildknecht, This is a step the right direction. While readers enjoyed David Schildknecht's reviews, his inability to report on those wine regions in a timely manner was a problem. 
.
Galloni is a respected taster and should easily slip into those shoes. David Schildknecht will now focus on Germany, Loire, Beaujolais and Mâconnais, Eastern U.S. and Austria. Galloni will cover Italy, Champagne, Chablis, Côte d'Or and California. Everything else remains the same at The Wine Advocate.
How will Parker spend his newly found free time?  What free time?  Bob will remain focused on Bordeaux wine and the wines of the Rhone valley. In addition, Parker will also taste and review older vintages of Bordeaux wine, Rhone and California.  This will allow consumers to read comments on how many of the wines they have purchased over the years have developed.  
Like Bob Dylan said, "The Times They are a Changin'."
This is a huge change for the California wine industry.  Will winemakers produce the same style of wine that has excited Bob as well as consumers? Or will wineries seek to make wines in a different style?
Will California wine be made in a different style?  If so, is this good or bad for wine and consumers?
Please feel free to share your thoughts and comments on this big issue.