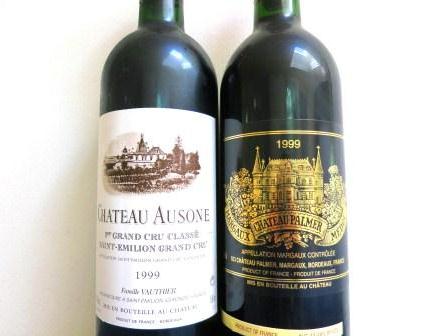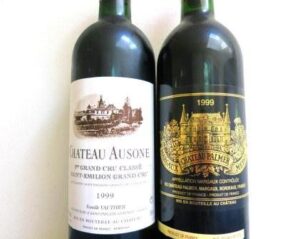 1999 Bordeaux Wine Vintage Summary with harvest information, vintage characteristics, buying tips and links. If you are seeking more in-depth information on anything and everything related to the Bordeaux wine region please see the: All About Bordeaux Wine Guide
The 1999 Bordeaux vintage did not get off to a good start. Unless you can count a ferocious hurricane with winds over 120 miles per hour that slammed into Bordeaux December 27, a good beginning. The first few months were normal, but dry. Bud burst occurred during an unusual blast of heat, which was followed by a warm, late spring. However, the climate had turned tropical, which required spraying to avoid the development of rot on the grapes. Flowering took place at a good pace, under normal conditions in late May and early June. The start of the summer was fine as well, with warm, dry weather for both June and July. August started off by dumping over three inches of rain on the Bordeaux vineyards. From that point on, everything was once again developing smoothly until a violent hail storm devastated numerous vineyards September 5. St. Emilion was the Bordeaux appellation that took brunt of the storm.  Numerous vineyards were forced to start their harvest the following day. With the exception of one day, it rained the entire month of September. At least 6 inches of rain fell during the month, soaking the vineyards and diluting the grapes. All that added up to a difficult vintage, with high yields, making it hard to produce high quality, 1999 Bordeaux wine.
In some ways, 1999 Bordeaux wine can be looked as the first vintage produced with all the modern, know-how possible used in the cellars and in the vineyards. A year like 1999 would have been far worse, just a decade before. But with better knowledge of vineyard techniques, green harvesting, the willingness to make severe selections in the vineyards and in the cellars, the ability to remove excess water from the wine and concentrate juice, it was possible to produce some nice 1999 Bordeaux wines.
On average, 1999 Bordeaux wine is not developing as well as I had hoped. Many of the best wines have matured at a rapid pace while starting to showing green flavors in the finish. Several of the wines feel light, due to a lack of concentration. Much of these characteristics are due to the large amount of rain that fell in September. This is not an exciting vintage for Bordeaux wine. However, the best 1999 Bordeaux wines in the Medoc and the Right Bank are both worth owning. Chateau Ausone from St. Emilion and Chateau Palmer from Margaux both produced very strong wines, with early drinking charm and character.
The following wines offer the best value and quality for the vintage: 1999 Best Bordeaux wine for the money today
To read about other Bordeaux vintages from 1945 to today: Bordeaux Year to Year Detailed Vintage Reports & Guide 1945 to Today